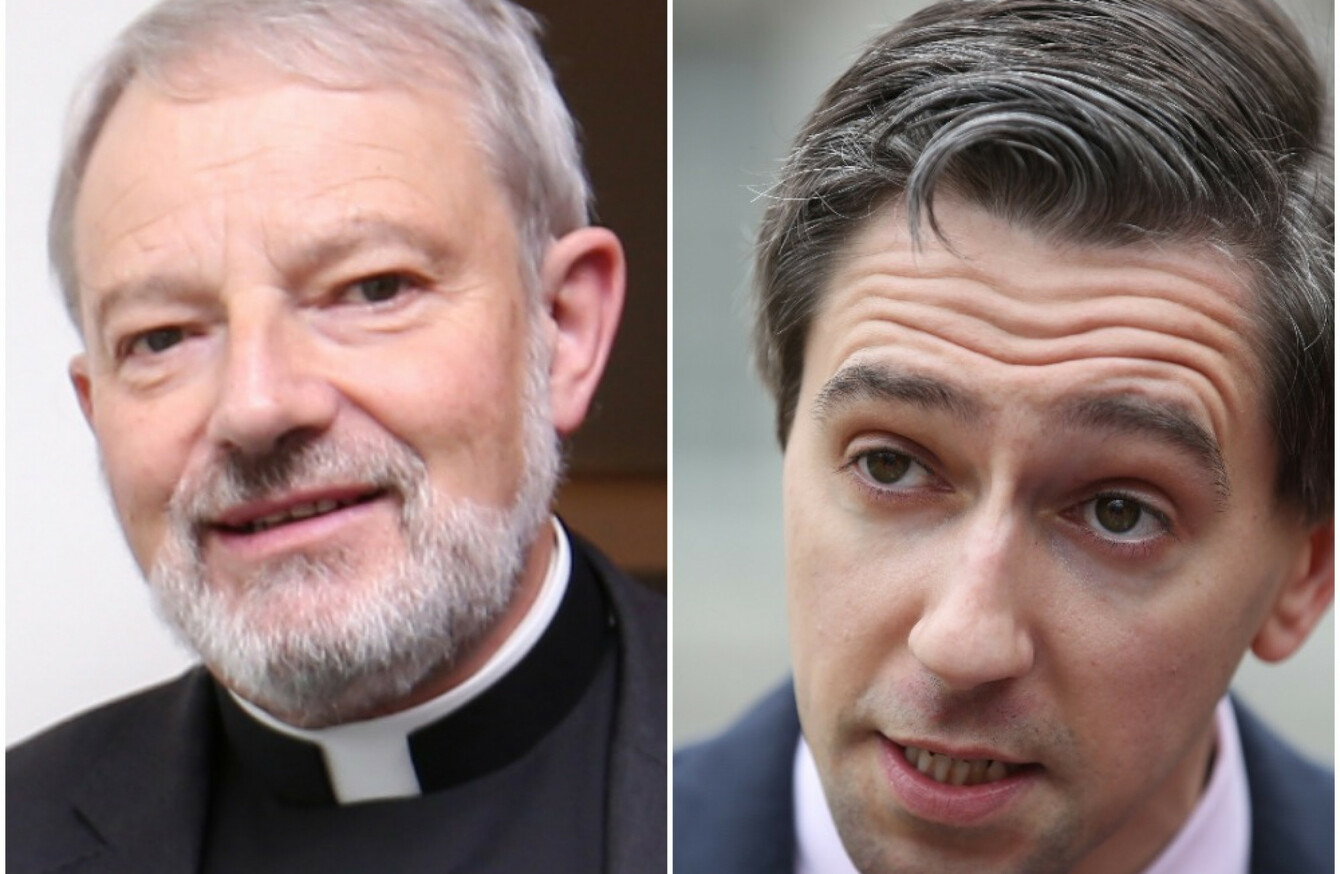 Image: RollingNews.ie
Image: RollingNews.ie
HEALTH MINISTER SIMON Harris has hit back strongly against comments made by Bishop of Elphin Kevin Doran on contraception.
The Bishop's comments were reported in the Irish Times last night, which said that he was speaking at an event in Dublin marking the 50th anniversary of Pope Paul VI's 1968 encyclical Humanae Vitae, when he said the document's principles have been "ignored for too long".
Humanae Vitae, which can be read on a Vatican website here, addresses the issues of family planning and contraception. It looks at the Church's moral teaching on marriage, and its stance on "married love".
It states that the Church "teaches that each and every marital act must of necessity retain its intrinsic relationship to the procreation of human life".
It also says that "direct interruption of the generative process already begun and, above all, all direct abortion, even for therapeutic reasons, are to be absolutely excluded as lawful means of regulating the number of children".
Similarly excluded is any action which either before, at the moment of, or after sexual intercourse, is specifically intended to prevent procreation—whether as an end or as a means.
The encyclical says that the consequences of "artificial methods" of contraception "could open wide the way for marital infidelity and a general lowering of moral standards" and that it could lead a man to "forget the reverence due to a woman" and "reduce her to being a mere instrument for the satisfaction of his own desires".
In his speech yesterday, Doran is quoted as saying that the principles of Humanae Vitae need to be "presented in a fresh way", "in contemporary language in an appropriate context".
He is also quoted as saying that contraception may have liberated women in allowing them to take control of their own fertility:
But the fact that they are less likely to become pregnant also takes away from women one of the principle motives or freedoms for saying no to unwanted sex.
In addition, the Irish Times says Bishop Doran said that there "is a very direct connection between the contraceptive mentality and the surprisingly high number of people who seem ready to redefine marriage today as a relationship between two people without distinction as to sex".
Bishop Doran's comments led the Health Minister – who spearheaded the campaign for a successful Yes vote in the abortion referendum – to say that increasing access to and availability of contraception in Ireland "is and will remain public health policy".
Harris underlined in his comment that although religion can be play an important role for individuals, it "will not determine health and social policy in our country any more".
"Please get that," Harris said to Doran in his tweet.
Harris's stance was backed up by Senator Catherine Noone, who said:
Harris said around the time of the abortion referendum that improved access to contraception, better sex education for schools and increased counselling services – all of which were recommended by the Oireachtas committee headed by Senator Noone that examined the issue of abortion – would be rolled out from next year.
The issue of conscientious objection regarding abortion has been much discussed in relation to the forthcoming abortion legislation, with the Health Minister saying this would be provided for. GPs who object to abortion – for example, due to religious reasons – would have to refer patients elsewhere.