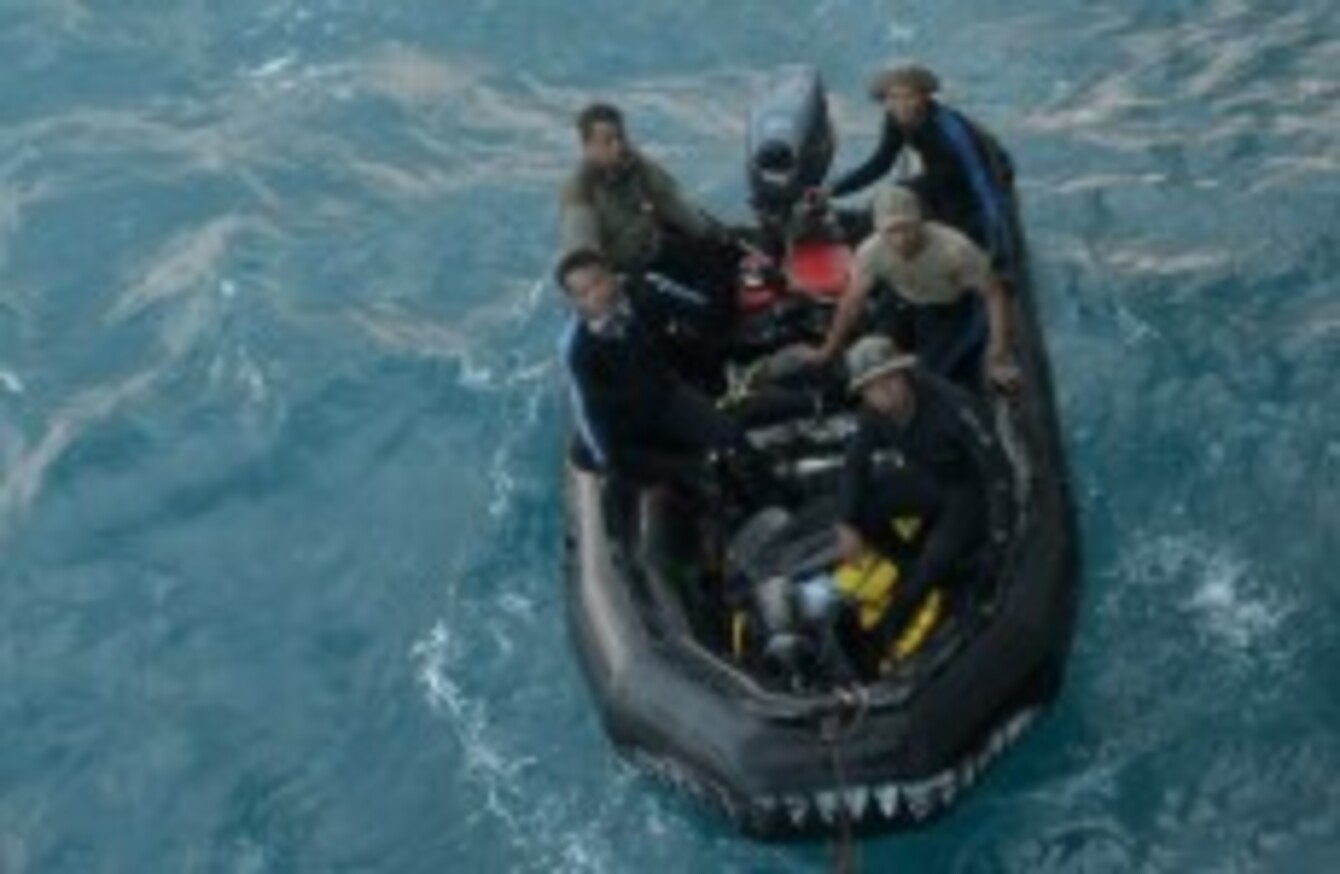 Indonesian navy divers prepare operations to lift the tail of the plane.
Image: AP Photo/Adek Berry, Pool
Indonesian navy divers prepare operations to lift the tail of the plane.
Image: AP Photo/Adek Berry, Pool
SIGNALS BELIEVED TO be from the black box data recorders of crashed AirAsia Flight 8501 have been detected, Indonesian authorities said, offering the strongest lead to explain the disaster.
"A ship detected the pings. The divers are trying to reach it," said S.B Supriyadi, a director with the National Search and Agency who is stationed at the search headquarters of Pangkalan Bun.
"The location of the ping is reported to be near where the tail was found."
The plane crashed into the Java Sea on 28 December during stormy weather as it flew from the Indonesian city of Surabaya to Singapore, claiming the lives of all 162 people on board.
Rough seas and strong currents have slowed multinational efforts to find the wreckage of the plane in relatively shallow waters and determine why it crashed.
The black boxes are regarded as crucial to explaining the cause of the disaster, as they should contain recordings of the pilots' final words and general flight data.
They are designed to give a ping signal for 30 days after a crash so that the recorders can be found.
The tail of the plane, where the black boxes were housed, was discovered on Wednesday partially buried in the seabed 100 feet underwater.
But no pings were initially detected.
Search officials have since Wednesday focused their efforts on and around the tail, believing the black boxes should be there unless they were dislodged.
Powerful currents
Dozens of elite Indonesian Marine divers have tried but failed to thoroughly search the tail because of the powerful currents and the fact it is partially buried in the seabed.
Supriyadi and other Indonesian authorities said divers would continue searching underwater on Friday to track the pings to the black boxes.
He said Indonesian authorities were also planning to try and lift the tail using a crane and floatation devices.
American, Russian and other foreign naval ships were also involved in the hunt for other parts of the plane's wreckage, as well as bodies of most of the passengers.
Just 46 bodies have been found so far, according to Supriyadi.