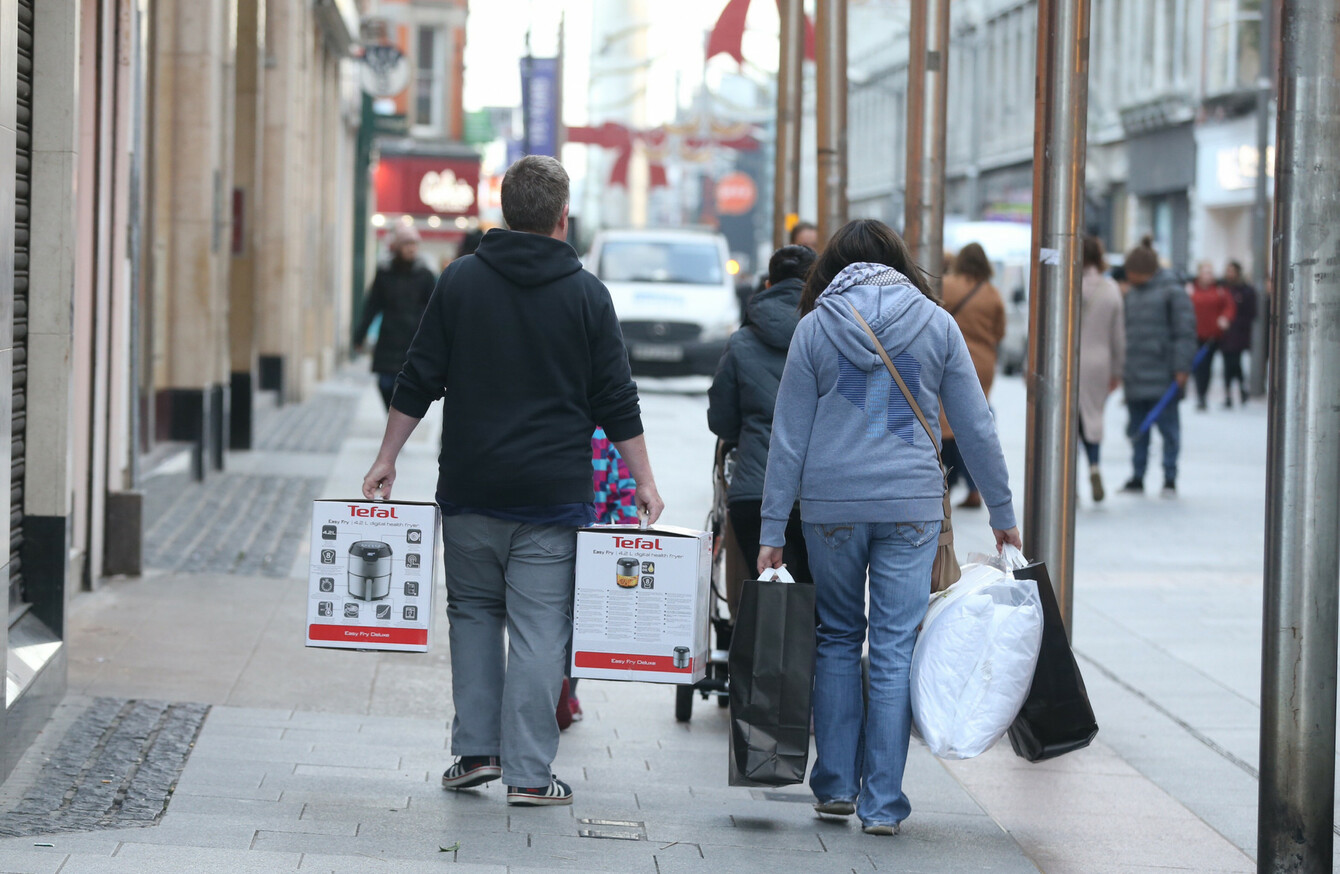 Bargain hunters do some early shopping in Dublin this morning.
Image: Rollingnews.ie
Bargain hunters do some early shopping in Dublin this morning.
Image: Rollingnews.ie
IRISH RETAILERS ARE taking part in a new annual shopping trend to fight back against the recent introduction of Black Friday sales.
Today, shop-owners across the country are promoting #GreenFriday to encourage consumers to buy products from local, independent businesses.
The hashtag began gaining momentum online to encourage consumers to be more conscious of how they shop, while some have also used the hashtag to encourage people to take part in non-shopping activities.
The trend is part of a backlash against the unofficial American shopping holiday 'Black Friday', which takes place annually the day after Thanksgiving.
Professor Mary Lambkin of UCD's School of Business points to how retailers who give discounts cut into their profit margins when they may prefer to sell at normal rates.
"In order to deliver on that obviously it has some headaches, for example if you get a big spike in sales, as you may have around these days, you have got to have stock to meet that," she told Morning Ireland on RTÉ Radio 1.
Lambkin also suggested that Black Friday promotions may also see retailers eating into their sales later in the year.
"I haven't seen any real research that can prove to me that there is actually a net increment in sales for retailers," she added.
Meanwhile, Labour's Jan O'Sullivan also encouraged shoppers to buy locally both this weekend and in the run-up to Christmas.
"Local stores add to the character and the economy of towns and cities," the Limerick TD said.
"Buying local also helps smaller businesses ensure good wages for local employees while supporting local entrepreneurs who are taking a greater risk than major corporations in setting up businesses.