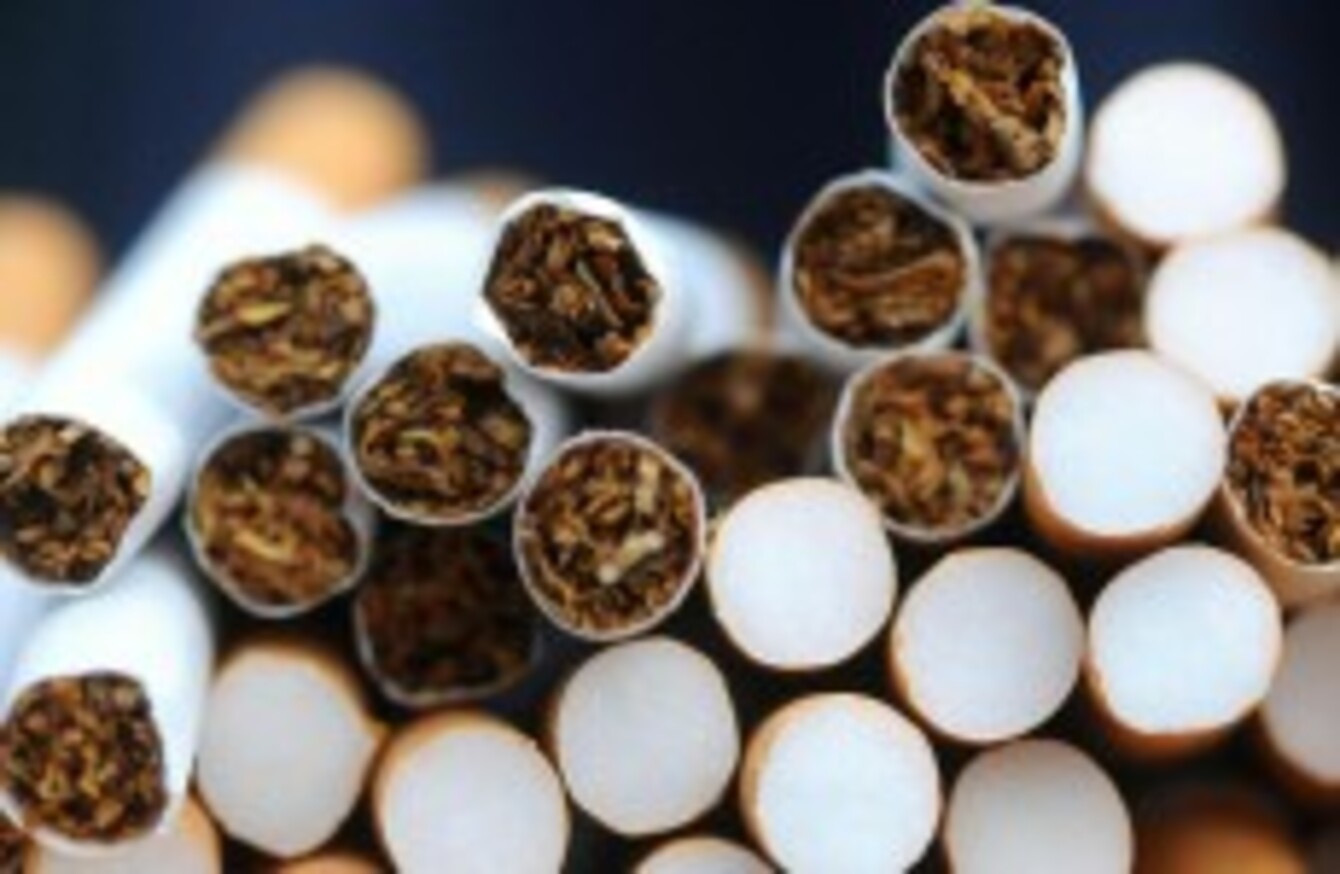 Image: David Jones/PA Wire/Press Association Images
Image: David Jones/PA Wire/Press Association Images
TOUGHER MEASURES ARE needed to tackle the illegal trade of cigarettes in Ireland, which is costing the Exchequer an estimated €250 million each year, says Senator Catherine Noone.
"The fact that we're losing a quarter of a billion euro a year through the illegal cigarette trade cannot be ignored," said Noone, adding that the illicit trade in cigarettes is also costing hundreds of jobs a year due to a loss in excise duties.
The Fine Gael Senator said that a tougher news measures should be implemented, including the improvement of scanning technology at ports.  "While this would involve investment by the State, it could reap significant rewards in terms of detection," she said.
Noone also said that greater punishments should be applied to those caught buying black market cigarettes: "While everyone accepts that cigarette smuggling is illegal, there also needs to be a level of personal responsibility with this issue. Buying cigarettes that you know to be smuggled is tantamount to complying with illegal activity."
"Consideration should be given to fining people who are found to be purchasing contraband cigarettes. If we fine people for littering, then why not for avoiding this tax?"
Previously, Finance Minister Michael Noonan rejected the suggestion that the price of cigarettes be raised to €15 – saying that it would increase the risk of tobacco smuggling.