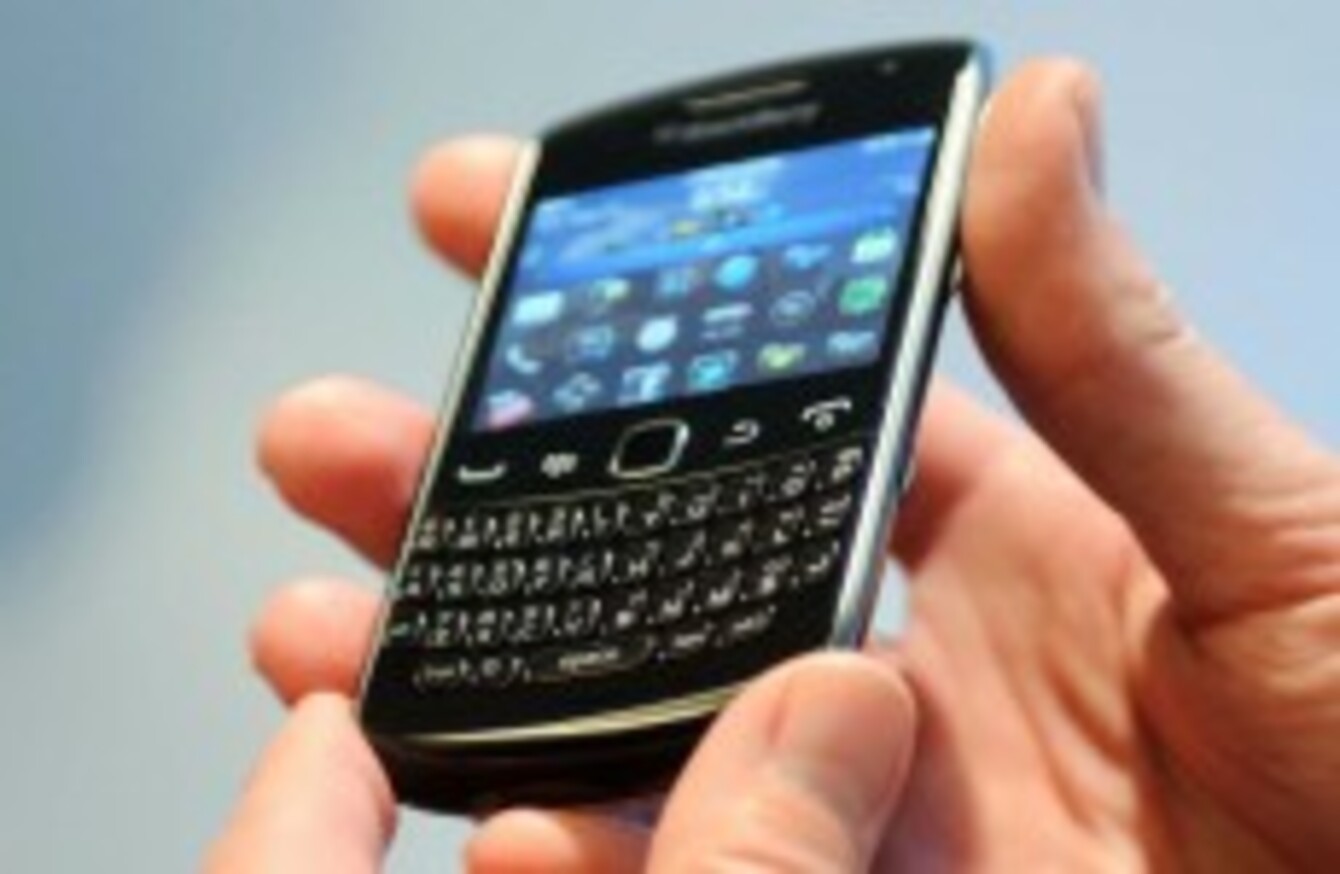 A BlackBerry handset
Image: Matt Crossick/PA Wire/Press Association Images
A BlackBerry handset
Image: Matt Crossick/PA Wire/Press Association Images
MILLIONS OF SMARTPHONE owners across Europe, the Middle East and Africa were left without emails, internet or messaging services today after a network outage at BlackBerry manufacturer Research in Motion.
The problems are believed to have begun around mid-morning. The Financial Times reports that around 10million of BlackBerry's 70million users were affected by the fault, which it's thought may have occurred at a data centre in Slough, near London.
Unlike other smartphones which transmit data via third-party services, BlackBerry devices use their own proprietary network.
The Guardian reports that Research in Motion issued a brief statement acknowledging the problems at around 3.30pm, adding that the company was working to resolve them. When contacted by TheJournal.ie, a spokesperson for BlackBerry was unable to confirm whether users in Ireland had been affected by the fault.
The outages sparked furious outbursts on Twitter, with large numbers of users retweeting this post from @paulbourke10:
There was also a certain amount of infighting between users of rival smartphones:
In a statement, Research in Motion said this evening that services had been restored – but acknowledged that some customers "may continue to experience delays with instant messaging and browsing services". The company added:
Our technical teams are working to return services to normal operation as quickly as possible. We apologise to our customers for any inconvenience and we will continue to provide updates as new information becomes available.