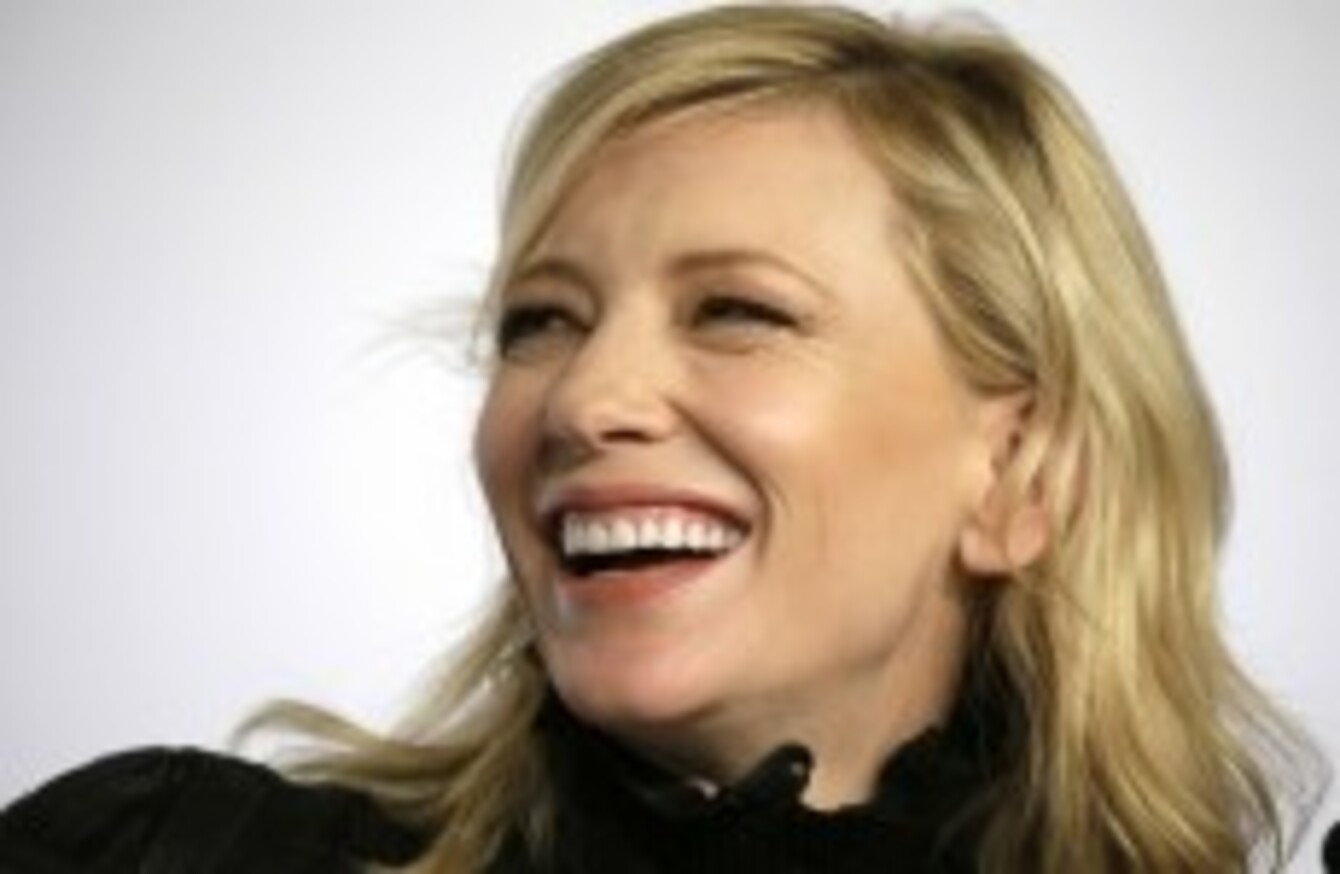 Image: Lionel Cironneau/AP/Press Association Images
Image: Lionel Cironneau/AP/Press Association Images
HOLLYWOOD STAR CATE Blanchett – in Cannes for the red-carpet world premiere of her latest movie about a lesbian romance – today scotched media speculation that she had a real-life gay past.
Early reviews of "Carol", set in New York in the 1950s and directed by American film-maker Todd Haynes, have been so glowing that the film is already generating Oscar buzz and is a leading contender for the top Cannes prize, the Palme d'Or.
Reviewers have heaped praise on Blanchett, 46, for her performance as a socialite who begins a relationship with a shopgirl played by Rooney Mara despite the personal and societal hazards that poses.
The Australian actress already has two acting Oscars under her belt for "The Aviator" and "Blue Jasmine".
US cinema industry magazine Variety described her as "incandescent" in the role, adding that the film had "supreme intelligence, breathtaking poise and film-making craft of the most sophisticated yet accessible order".
Refuting speculation
Speaking to the press ahead of the premiere, Blanchett found herself forced to deny that she had had any gay experiences herself.
"Have I had sexual relations with women? The answer is no," Blanchett told reporters at a media conference.
The actress said speculation about possible gay episodes had sprung from an interview she had given to Variety.
The publication had reported that it asked Blanchett whether she'd had "past relationships with women" and got the response: "Yes. Many times."
That triggered cascading speculation in other media that Blanchett had revealed past gay encounters.
Blanchett added that the part of the interview where she had stated she had had no "sexual relations with women" had been edited out of the article.
The actress added firmly that "in 2015, the answer (to that sort of question) shouldn't matter", noting that "in 70 countries around the world, homosexuality is still illegal".
Despite some progress, she said, "we're living in deeply conservative times".
"The wonderful thing is that it has male and female perspectives – it's not a niche experience," she said.
A nude love scene generated some "apprehension" for her, but "no more so than in a love scene with a man".
If "Carol" ends up winning Cannes' Palme d'Or trophy in a week's time, it won't be the first time a sensitive picture about a lesbian couple has won over the jury.
"Blue is the Warmest Colour", a French lesbian drama, picked up the top prize in 2013. In an unusual step, the award was given not just to the director but also to the two female leads, in order to bypass a Cannes rule that the Palme d'Or and acting trophies cannot go to the same film.
"Carol", which has US and British financing, is scheduled to be released in the United States in December — a key point in the calendar for films seen with Oscar potential. The rest of the world will likely only get to see it in 2016.