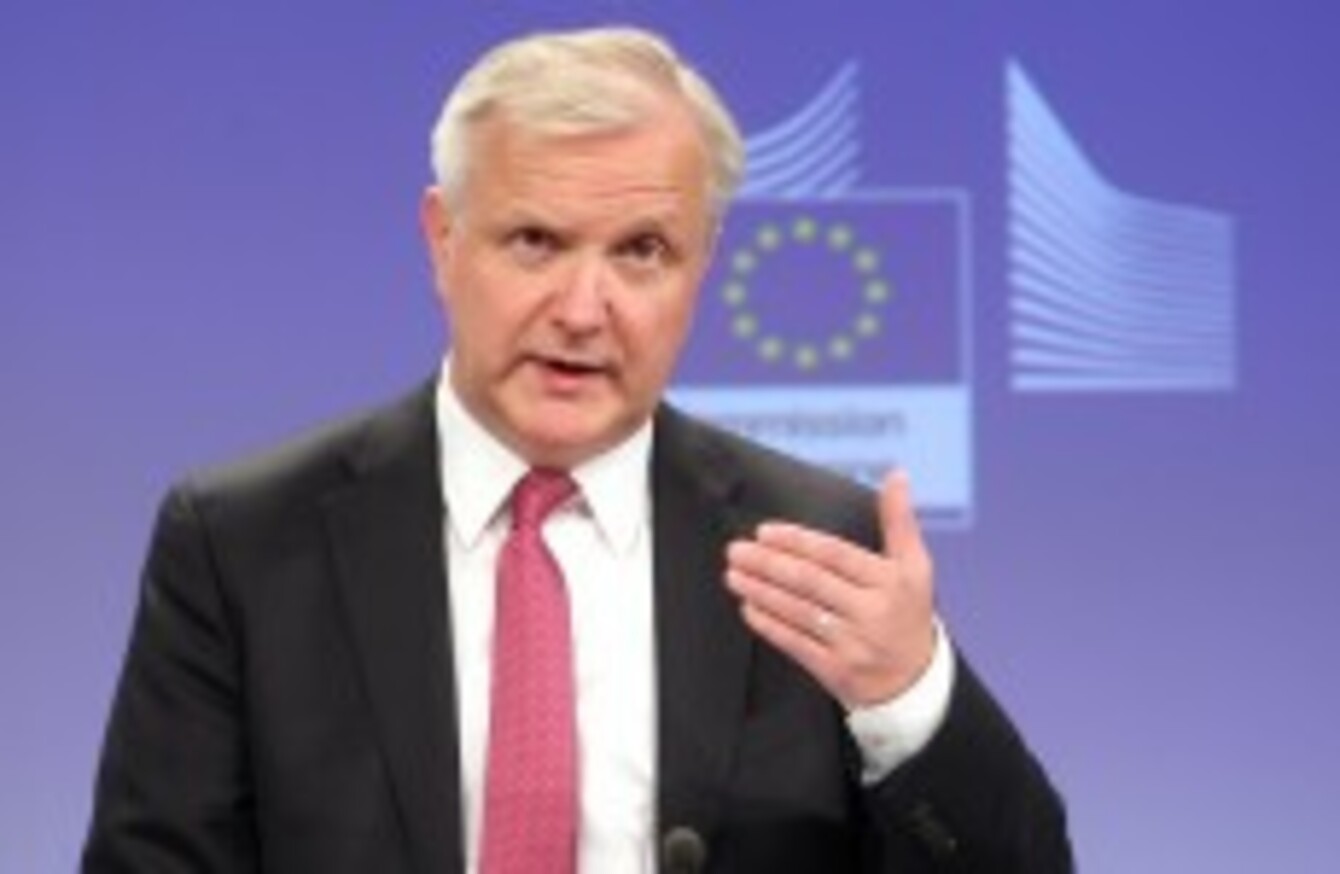 Image: Yves Logghe/AP/Press Association Images
Image: Yves Logghe/AP/Press Association Images
THE VICE-PRESIDENT of the European Commission has acknowledged that Ireland's blanket guarantee of its banks was a mistake.
Olli Rehn was speaking ahead of the government's celebrations to mark the country's exit from its IMF/EU bailout programme.
"In retrospect I think it is quite easy to spot some mistakes like the blanket guarantee for banks, but that is now water under the bridge and now we have redirected the river and we are on a better place for the moment," he said during RTÉ's Prime Time last night.
Rehn told political correspondent Katie Hannon that he was "quite shocked" on hearing the level of the debt held by Irish banks in September 2010.
"Compared to that situations in September or November 2010, the Irish situation now three years afterwards is actually quite promising," he added. "And while Ireland is not completely out of the woods yet, it is still on a very good and sustainable path. So my main feeling is of relief on behalf of the Irish people and also confidence as regards the future of Ireland and its people."
He also noted that Ireland should work quickly on legal services reform as it will benefit both society and the economy and stick with current austerity policies.
However, he would not be drawn on whether Ireland could get a deal from the ESM on retrospective bank recapitalisation.
"The agreement in principle from last summer is that it can be considered in exceptional cases," he explained. "However I have to be precise and honest . It is an issue that is in the hands of the euro area member states because they are the owners of the ESM which can take decisions on direct recapitalisation or not."
Ireland exits its three-year financial arrangement today and the government is marking the occasion with a number of events throughout the day.
Although the Troika will no longer be carrying out quarterly reviews of the country's books, officials from the European Commission, European Central Bank and IMF will visit twice a year to check in.
The IMF team are expected to stay for a "number of years".