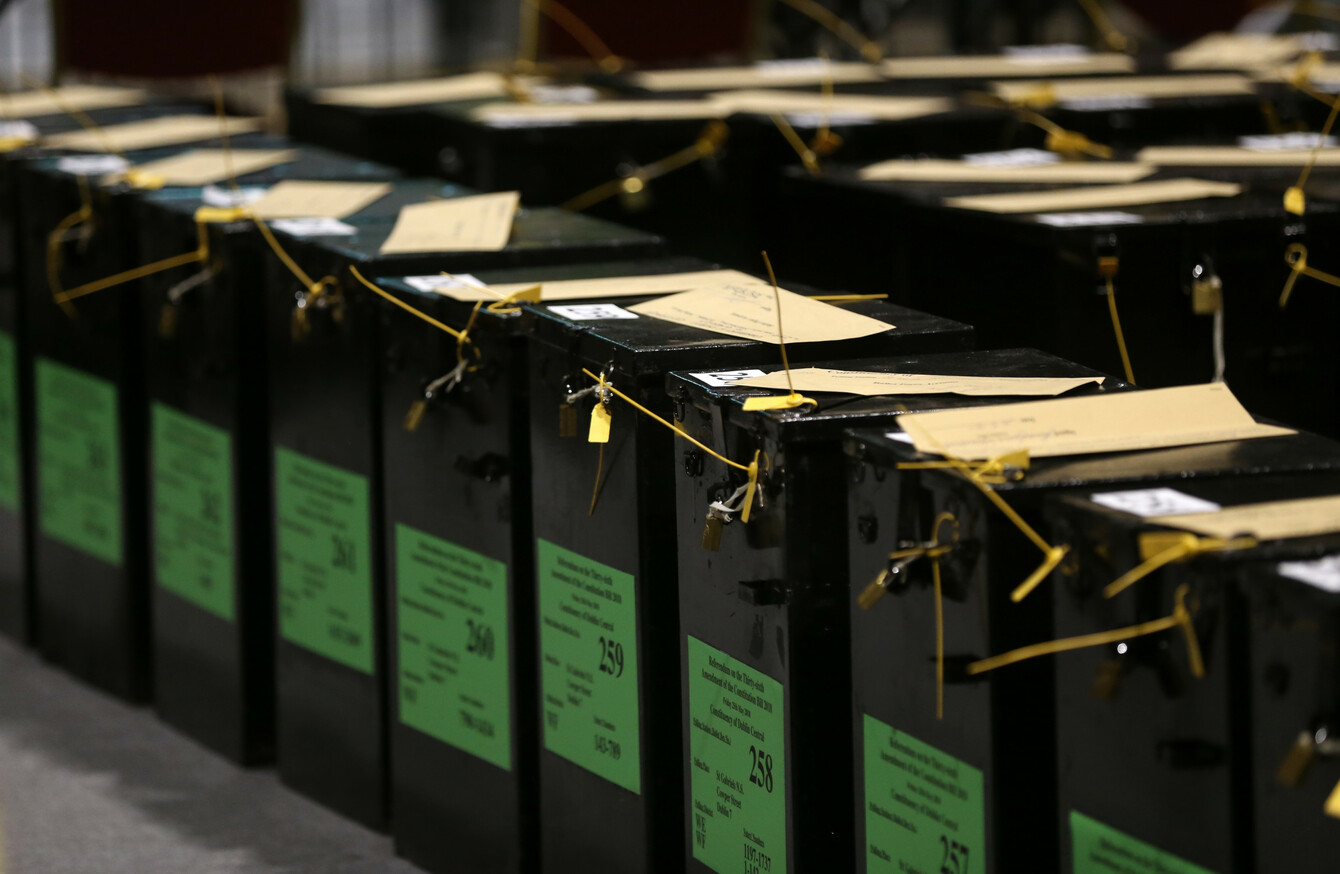 Image: Sam Boal
Image: Sam Boal
JUSTICE MINISTER CHARLIE Flanagan received Cabinet approval today to hold a referendum on the deletion of blasphemy from the Irish Constitution.
Last September, the government announced that a referendum on whether to delete references to blasphemy from the Constitution would be held in October.
The line the minister wants deleted is:
"The publication or utterance of blasphemous, seditious, or indecent matter is an offence which shall be punishable in accordance with law."
"I am pleased to announce that the government today agreed to my proposal to hold a Referendum to remove the offence of blasphemy from the Constitution," he said, adding:
In terms of Ireland's international reputation, this is an important step. Regrettably, there are some countries in the world where blasphemy is an offence, the punishment of which is being put to death.
In these countries, such laws are not an anachronism but a very real threat to the lives of those who do not share the views of those enforcing the laws.
 Such situations are abhorrent to our beliefs and values.
By removing this provision from our Constitution, we can send a strong message to the world that laws against blasphemy do not reflect Irish values and that we do not believe such laws should exist.
He said the decision to hold the referendum around the issue of blasphemy fulfils a Programme for Government commitment and is part of a wider number of referenda which the government has committed to holding over the coming period.
Today's Cabinet approval is the next step in the process and gives the Justice Department permission to begin drafting a General Scheme for the removal of blasphemy.
The minister said he hopes to initiate the Bill in the Dáil in the coming weeks so that a Referendum Commission can be established and the Constitution Amendment Bill can be considered by the Oireachtas.
The referendum will be held alongside the presidential election – if one is called.
The minister is also due to seek similar approval for the removal of the reference to the role of women in the home. A referendum on this issue is also due to be held in October.
Flanagan will seek to draft a similar General Scheme on that issue before the Dáil rises for the summer.