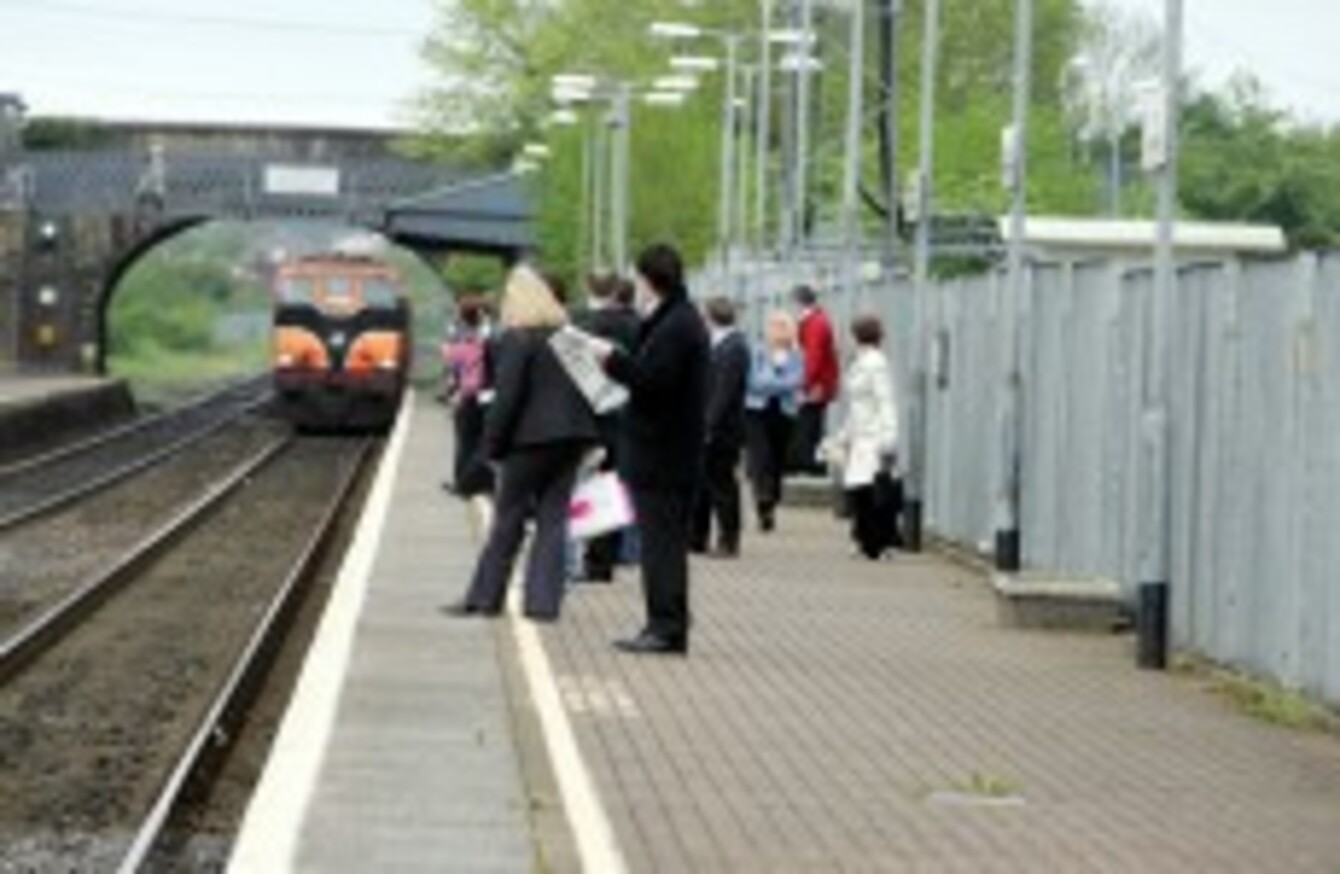 Image: Eamonn Farrell/Photocall Ireland
Image: Eamonn Farrell/Photocall Ireland
A NUMBER OF people with various vision impairments have banded together to launch a protest against Irish Rail's (Iarnród Eireann) "persistently poor quality" audible announcements on trains.
The group have called on members of the visually impaired community and its supporters to send text messages to the press officers of Irish Rail on 23 July to signal their disappointment at the lack of audio announcements on Dart services and the poor quality of those on Intercity trains.
They hope the texts which are intended to flood the inboxes of two communications managers will send a message "loud and clear" that they are not happy with current arrangements.
Kerie Doyle, who is a totally blind rail user, explains: "People with a vision impairment are forced to rely on other passengers to assist them when the audio announcements fail. I have had a recent incident where I was put in danger by the inadvertent actions of another passenger who informed me that I was at Tara Street Station, when I was actually at Pearse Street Station."
Doyle told TheJournal.ie that "we just decided we've had enough. There have been various things that have happened to all of us. Irish Rail haven't been interested so it is time to make our complaints public."
A spokesperson for Iarnród Eireann said the group empathises with the frustration that visually impaired customers feel because onboard announcements are not working correctly on all Dart services.
She added that all Intercity trains have working, audible announcements.
However, another protest organiser, Tim Culhane said that he is never sure if he can rely on the audible announcements.
"Even when they are available they can be out of sync with the actual station you are arriving at or the sound quality is so poor that they are impossible to hear. As a result, you have to keep track in your mind of where you are at all times, assuming of course that you are familiar with the order of stations."
Back in 2005, people with vision impairments protested strongly over a move by Dublin City Council to switch off the audible crossings at traffic lights. The decision was eventually overturned and the signals switched back on after a large demonstration outside City Hall during the election of the mayor.
Martin O'Sullivan, who has set up the group's Facebook page, says the community is reluctant to launch a similar action but would consider it if the situation does not improve after Monday's protest.
Members of the group, who came together because they all appear on a common mailing list, have asked the public for its support.
"We would like persons without a vision impairment, including TDs and Senators, to send the following text:
Hello my name is [blank], I am supporting the campaign by persons with vision impairment. I am contacting you to highlight the lack of audible announcements on both Dart and Intercity rail services. I would also like to point out that audible announcements are of a great value to our tourist industry. I would be most grateful if you could give me an exact date and time when this problem will be resolved. I would like to hear from you as soon as possible.
In a statement to TheJournal.ie, Irish Rail said 52 per cent of the Dart fleet had a completely new system installed between 2007 and 2009 and that €120,000 has recently been spent upgrading some of the more obsolete functions on non-refurbished trains. This work is almost complete, according to the spokesperson.
The agency has tendered for a new modern replacement system for the remaining DART trains and the NTA has indicated its support for the project. "It is important that any system chosen meets all of the performance criteria expected and this will take time to implement," concluded the statement.
For more information on the text blitz, visit the Safe Travel for All Facebook page.