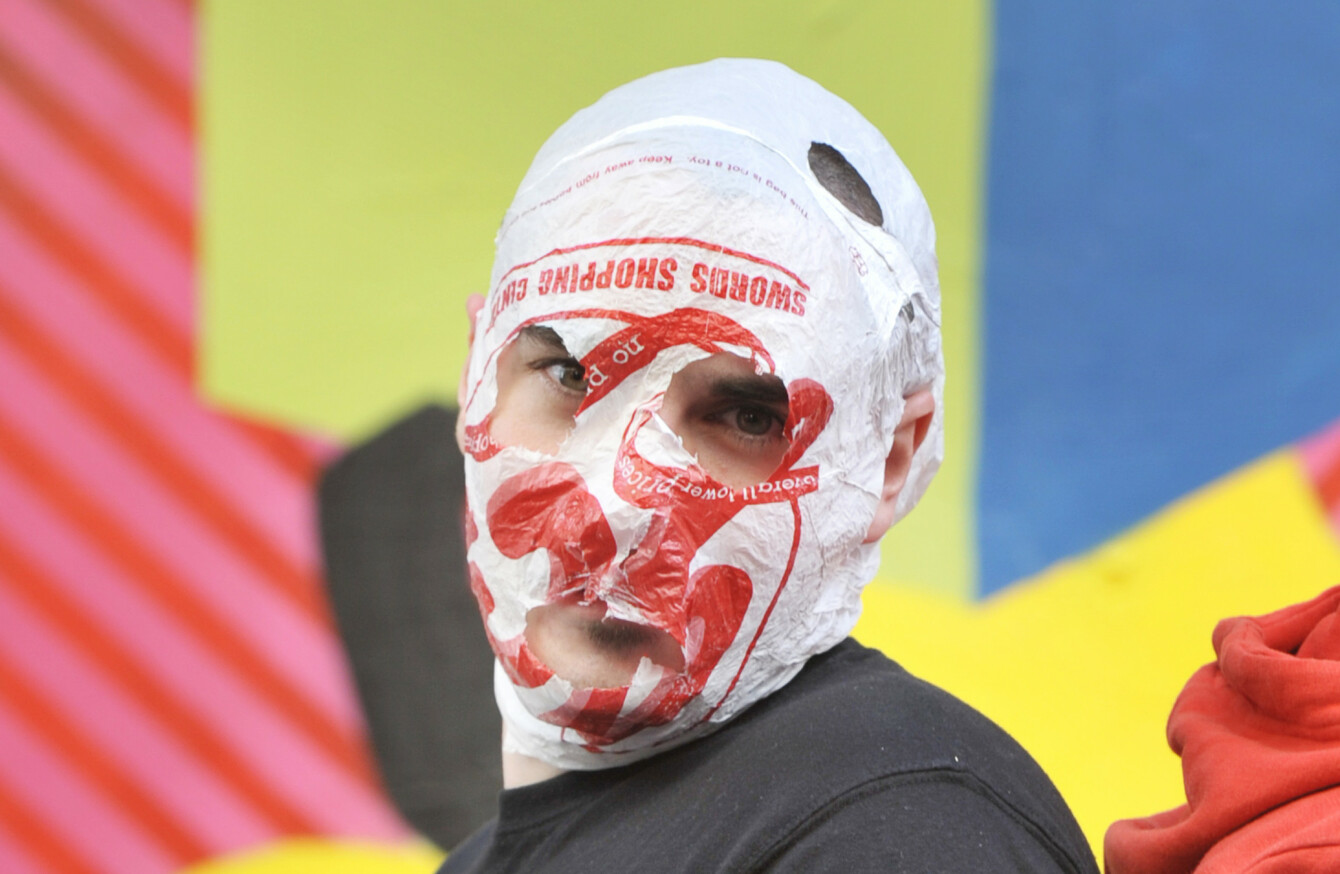 Blindboy
Image: Sasko Lazarov via RollingNews.ie
Blindboy
Image: Sasko Lazarov via RollingNews.ie
BLINDBOY, OF THE Rubberbandits, is set to present a BBC Three series about the housing crisis in Britain and its impact on young people.
A "satirical undercover programme", Blindboy Undestroys the World (working title) will see the Limerick native set out on a "quest to unpack the housing crisis and to question the system that leaves millennials homeless".
With a mixture of irreverent commentary, absurdism, secret filming and a band of undercover reporters, Blindboy will set out to "seek to expose the socially corrupt practices that exist in the dark and shady world of property".
Blindboy Undestroys the World is being produced by Rumpus, with Iain Winbush leading as executive producer.
The Rubberbandits shared the news of the announcement on Twitter today, saying: "I will flag in advance. The pilot episode will be broadcast, it's about the housing crisis IN BRITAIN. Because BBC paid for it. I would have loved to focus on the Irish housing crisis, but RTE would have to ask me to make that, and they didn't. I'll do that on podcast."
Blindboy of the Rubberbandits started his own podcast back in October 2017.
The podcast is a mixture of surreal humour and ruminations on topics such as mental health, politics, and art.
Announcing four new commissions today, Damien Kavanagh, controller at BBC Three, said: "On BBC Three we will always provide a platform for distinct voices and tell stories that matter to young people in Britain today.
"With these new shows, we're doing just that by featuring a truly unique voice who unpacks the housing crisis and its impact on young people in Blindboy Undestroys the World."