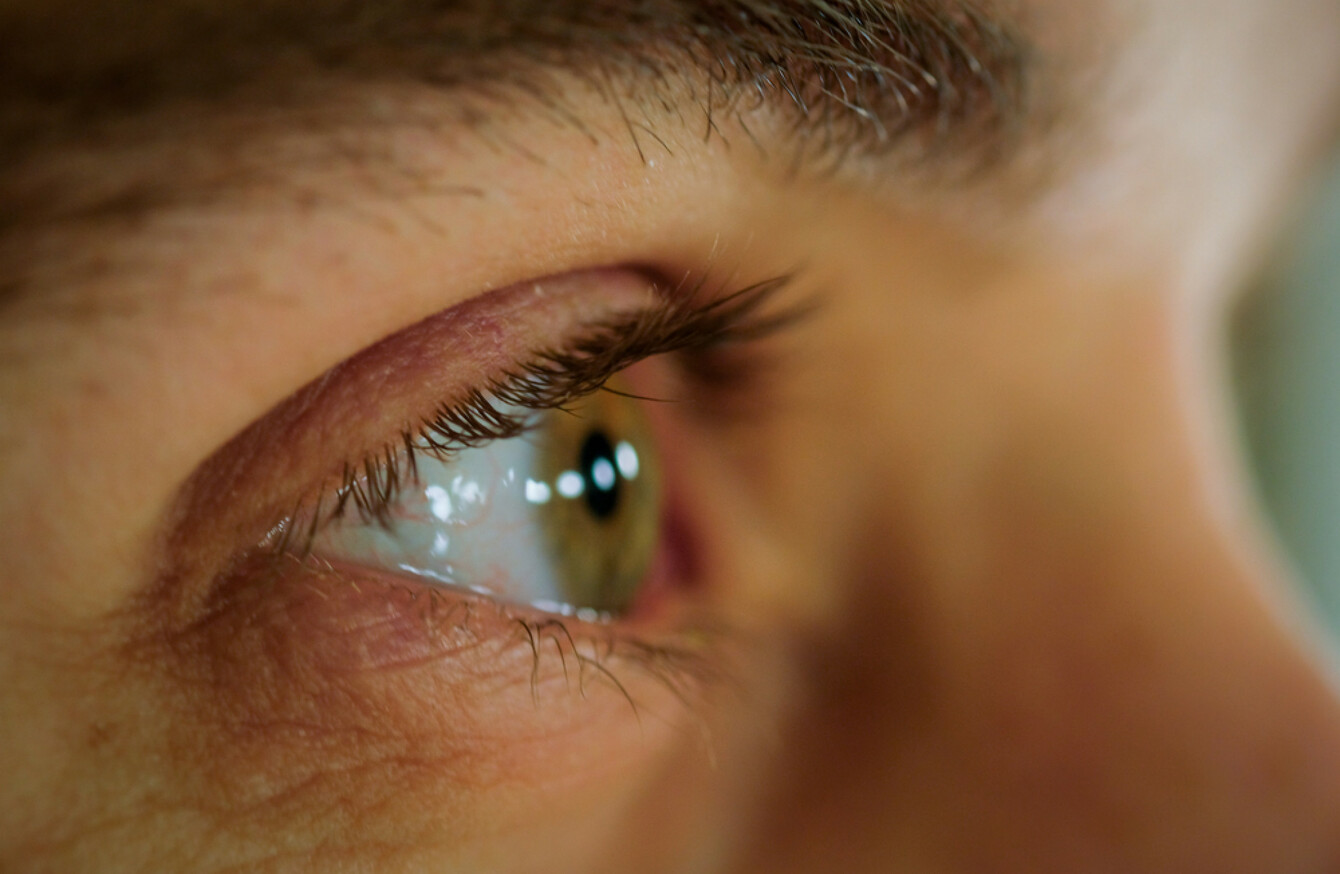 Image: Vlasov Yevhenii via Shutterstock
Image: Vlasov Yevhenii via Shutterstock
STEPHEN DUFFY WAS out shopping with his mother one Friday in May 2010 when the vision in his left eye became blurry.
"I said to her, 'Where are you?' That's when I noticed it first."
He went to the doctor, who said that he probably had an eye infection, and gave him antibiotics. But the problem was still there by Monday, so he went back to the doctor.
"He shone a torch in my eye and said that there was blood on the back of my eye and sent me to the Eye and Ear Hospital on Adelaide Road," he told TheJournal.ie.
He was diagnosed with diabetic retinopathy, an eye disease that can be caused from diabetes type 1 or 2. The blood vessels behind his eye had burst, and the eye surgeon would have to weld them back together.
By Friday, a week after he first noticed a problem, he was going under laser eye surgery to try and save his sight at the age of 30. He was petrified.
"People absolutely take their eyesight for granted until there's a problem. It gave me a new appreciation for people who have to deal with it."
After months of monitoring his condition, Stephen then had to go under surgery again in December as his sight was still deteriorating and he wanted to save what was left of it.
Now he can see at four feet what someone with perfect eyesight can see at 24 feet.
"That's something that needs to be put more out into the public domain – there are so many problems caused by diabetes – kidneys, heart, and lungs. Sight problems were something that I didn't know a lot about – but it actually puts holes in the retina."
According to Fighting Blindness, five people go blind in Ireland every week, and diabetic retinopathy is the leading cause of blindness among the working age population.
Around 225,000 people in Ireland have type 1 or 2 diabetes and 10% of those are at risk of developing a rapid form of vision loss.
Disability access
He says that his condition has had a "massive impact on everything".
Some people raise their voice when talking to me. I'm blind, I'm not deaf.
"You're out walking with your parents and they say watch this and watch that, and I have to say to them I know you're looking after me, but it's making things worse. You're being pigeonholed.
"I don't use the cane because people treat you differently. My friends said they've been attacked because they've been carrying a cane. People pretend to help them cross the road but they're actually trying to rob them."
"It makes you much more vulnerable."
Fighting Blindness say that the rate of diabetic retinopathy is increasing at an "alarming rate" despite most being treatable if detected early.
#Open journalism No news is bad news Support The Journal

Your contributions will help us continue to deliver the stories that are important to you

Support us now
The organisation is calling for increased funding to hire additional staff that can diagnose those with genetically inherited sight loss diseases earlier.
There are an estimated 225,000 people living with low vision and sight loss in Ireland, including approximately 13,000 blind people. These figures are projected to increase to 272,000 and 18,000 respectively by 2020, according to Fighting Blindness.
When Stephen was told that he would have long-term sight loss issues, he thought "that's it, life is over" – "You wouldn't wish it on your worst enemy".
But he recently found a passion for radio and an appreciation for the stills of a sports commentator.
Mícheal Ó Muireaheartaigh did a wonderful interview blindfolded, and the way he described things was how a blind person would see it – it gives a mental picture to the people who can't see.
It certainly gave me a new appreciation for stuff that's going on live, you're painting the picture for those who can't see.
He hosts a radio show called Sports Saturday on Liffey Sound 96.4 every Saturday, and hopes to find work, but says it's difficult because of his sight impairment problem. He joins many others who are calling for greater understanding in our society for those with a disability.
"So little money is put into the area of disability. I do think it needs to change, we need to be represented within government. You never see someone in government with a vision impairment, if you did we might a fairer hearing."
As part of World Sight Day today, Fighting Blindness is hosting a three-day international conference, Retina 2017. A public engagement day for people affected by sight loss takes place this Saturday 14 October. Those interested in attending can register here.