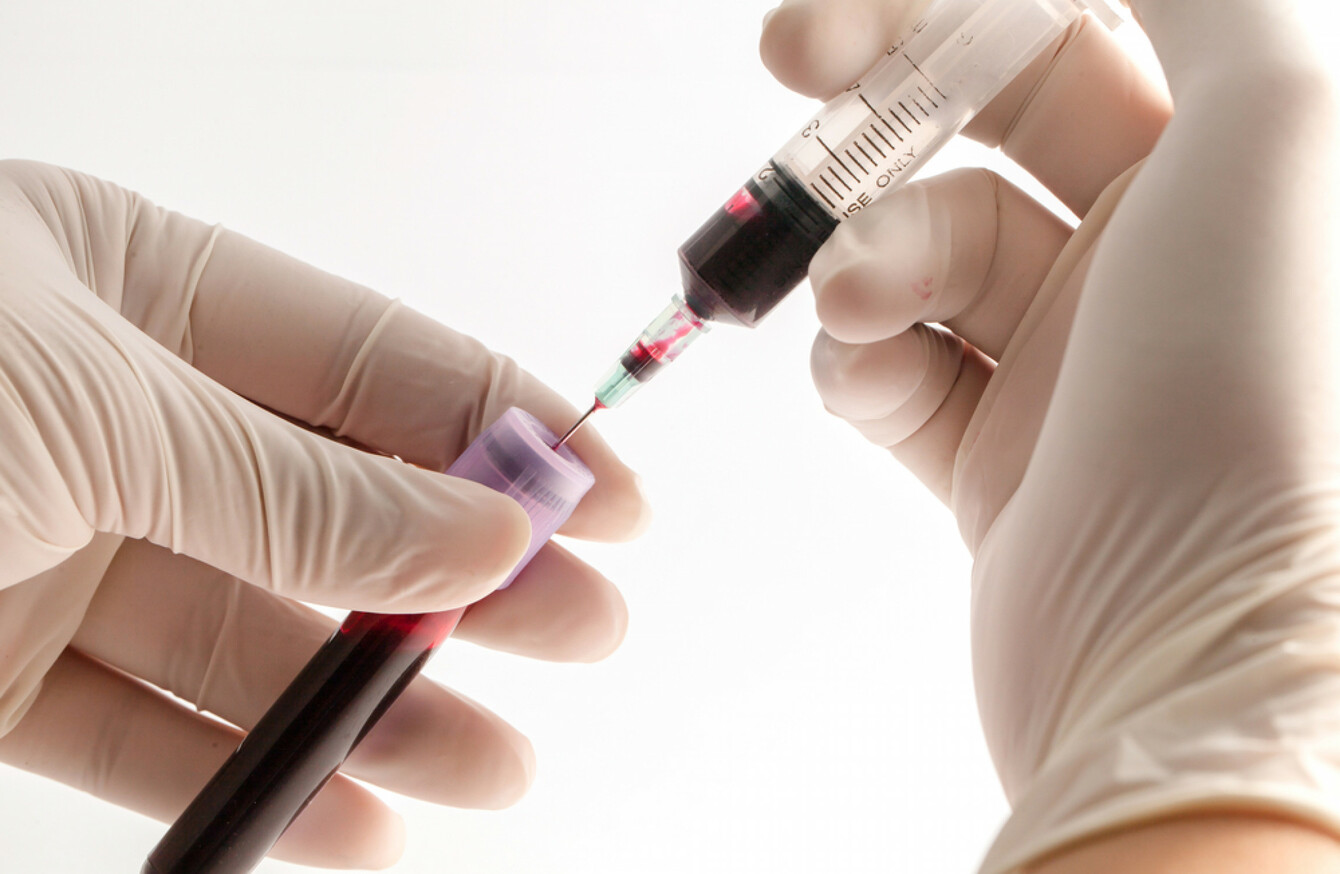 Image: Shutterstock/Chaikom
Image: Shutterstock/Chaikom
TIREDNESS CAN BE the sign of many things – a bad night's sleep, noisy neighbours or anxiety.
For one Cork mother, Mary*, the truth was rarer and more serious.
Between her four kids and her job, Mary was doing quite a lot and put it down to that initially. A worrying symptom she also experienced was feeling anti-social – one-on-one conversations and staff meetings became difficult.
"Back in 2015 I was quite tired. I'd had a baby in 2011, so thought it was that.
"I would have found work very tiring – I was needing to nap after it.
"But it was a very unusual tiredness – my brain felt very foggy and it was very hard to sit and talk to people. I'm quite active in my life and had adjusted to it without realising."
A trip to her GP and subsequent blood tests found that Mary had PV, a type of rare blood cancers called MPNs (myeloproliferative neoplasms).
According to the National Cancer Registry Ireland, MPNs accounted for approximately 10% of all blood cancers in Ireland (1994-2012). MPNs are slowly progressing, chronic conditions for which there is no cure. It is unknown what triggers the onset of the disease, thus current treatments focus primarily on symptom management.
Symptoms of MPNs include; itching, night sweats, fever, abdominal pain, feeling full quickly after eating, weight loss, bone pain, fatigue, difficulty concentrating and inactivity.
"It took a couple of months, but was very conclusive," says Mary. That conclusiveness didn't mean the diagnosis was easy.
Afterwards, she really felt the impact of the news and tried to escape it, wanted to go for lunch, on holidays – anything to not think about it initially as it was quite upsetting. Mary and her husband, having discussed it for many weeks, decided not to tell their children.
"I was quite upset, but then I realised it wasn't killing me."
Mary says that thanks to the diagnosis and her treatment, she is feeling better than in a long time.
"I'm feeling great. You'd never think I had anything wrong with me.
"I take an aspirin every day to stop the platelets clumping up. They'd been telling me I was facing a treatment that will treat these platelets and I started that in February. I give myself one injection a week.
"I didn't realise how tired I'd been until I went on this drug."
The initial diagnosis led Mary to take a trip, which came with its own worries. But that led Mary to an important support group.
"I was conscious that I could have a stroke – flying would have been a big worry because you're concerned about clots. But I got on to (charity) MPN Voice and they really helped me.
"I was negative about going to the one in London last year, but it gave me a lot of hope because it showed there was more than just me dealing with this. It's not something you hear about.
"The awareness is good and needs to be highlighted because there is no cure."
Today Dublin's first MPN patient forum in 10 years will be hosted by MPN Voice, a charity for the MPN community, supported by healthcare company Novartis.