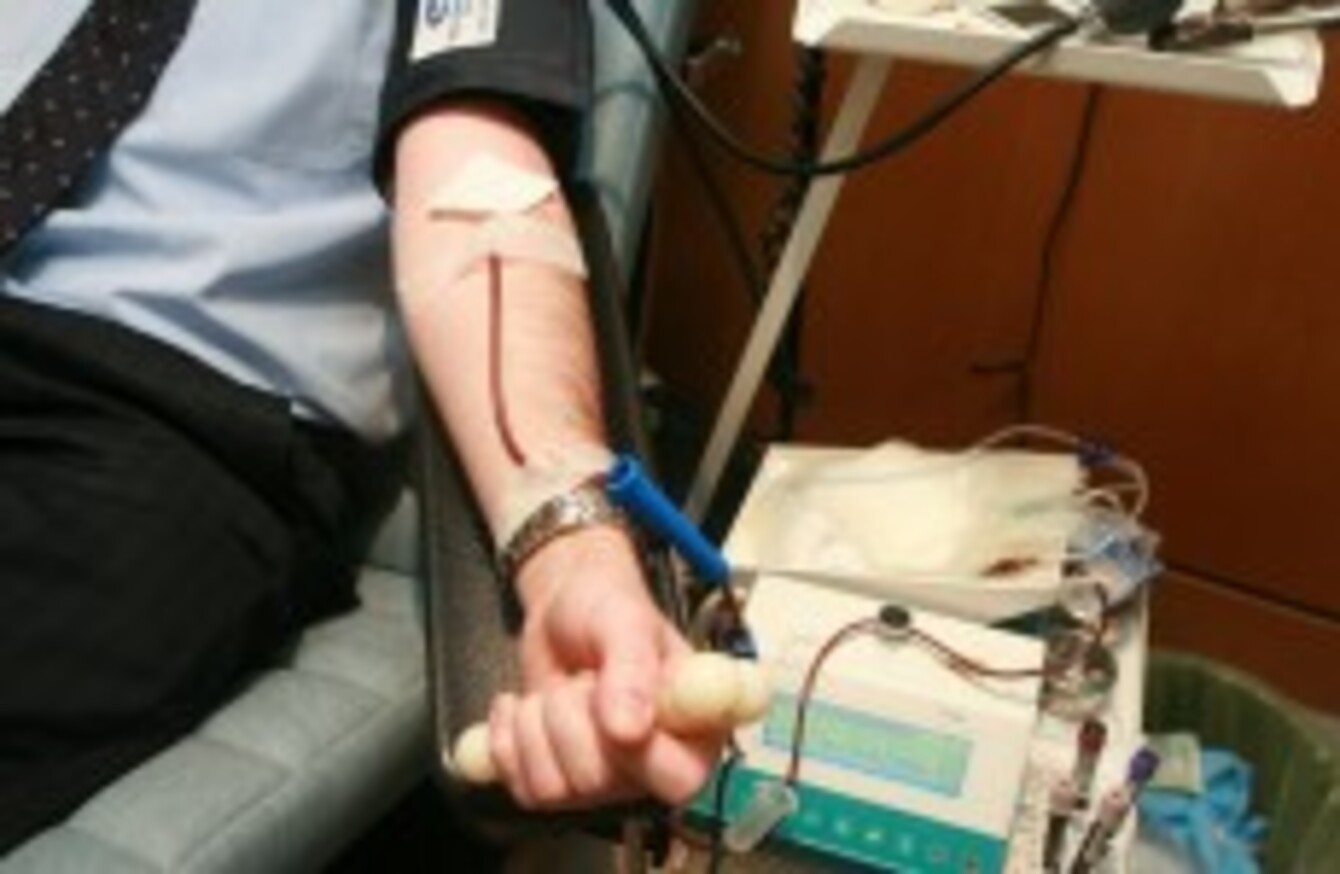 CALLS HAVE BEEN made for donations of blood, with O-negative donors being sought.
The blood type, which is the universal group, is at lows of just four days' supply, the Irish Blood Transfusion Service says.
In a Facebook post today, the IBTS says that stocks were depleted by a high amount of issues over the weekend.
Due to high issues of O-negative blood in emergency departments over the weekend, supply is low at only 4 days. Supply of this blood type must be replenished over the coming week.If you are an O Negative blood donor please make special effort to give blood today.
O-negative is a rare blood group that can be transfused into anybody. This means that it is the most in-demand blood type.
The IBTS says that it needs 3,000 blood donations every single week just to cope with demand.