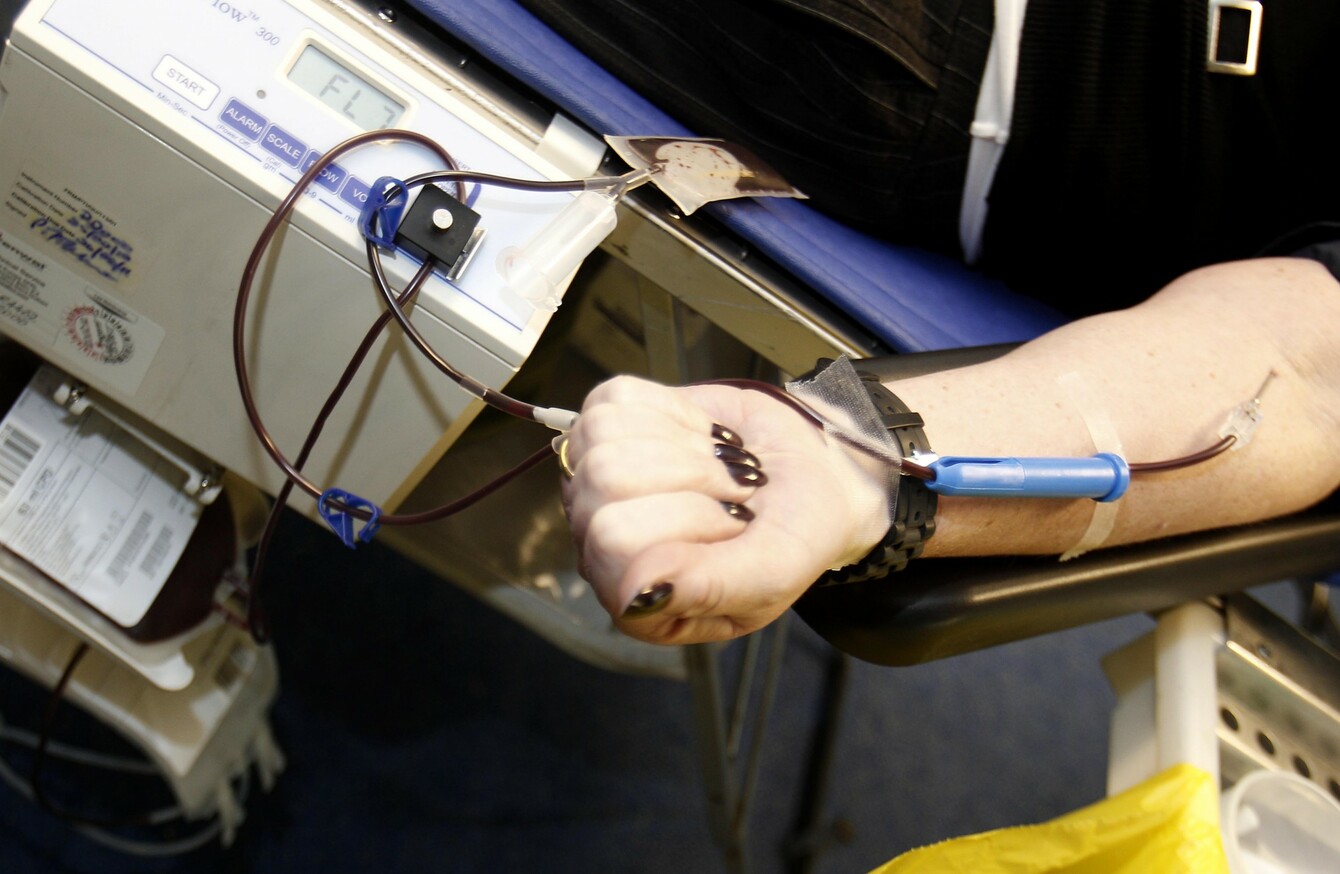 Image: EMPICS Sport
Image: EMPICS Sport
THE IRISH BLOOD Transfusion Service (IBTS) says it is worried that blood supplies will be difficult to maintain over Christmas.
The service is urging donors to make a special effort to give blood during the period. IBTS says it expects 10,000 donations (13,000 attendances) will be needed to maintain supplies.
A spokesperson said that this time of year is difficult for the service.
"Traditionally holiday periods and especially the lead into the Christmas/New Year festivities present significant difficulties in sustaining the blood supply. In addition, with both Christmas Day and New Year's day falling on the Sunday, we cannot run our traditional Sunday clinics during that period.
"Low attendances at clinics in recent weeks have seen supply for some blood groups drop to just four days. The additional clinics will assist with this but it is also important the clinics of Christmas week are well attended as we need to maintain the blood supply. There will be additional pressure in supplying maternity and children's hospitals who only use blood for very young children that is no older than 5 days.
To boost supplies before Christmas the IBTS are running extra additional clinics this Sunday, 18 December in Dunshaughlin, Carlow, Perrystown (Dublin), Scariff and Roscommon town.
In addition, collection teams will all be out the week prior to Christmas and the week after Christmas day.