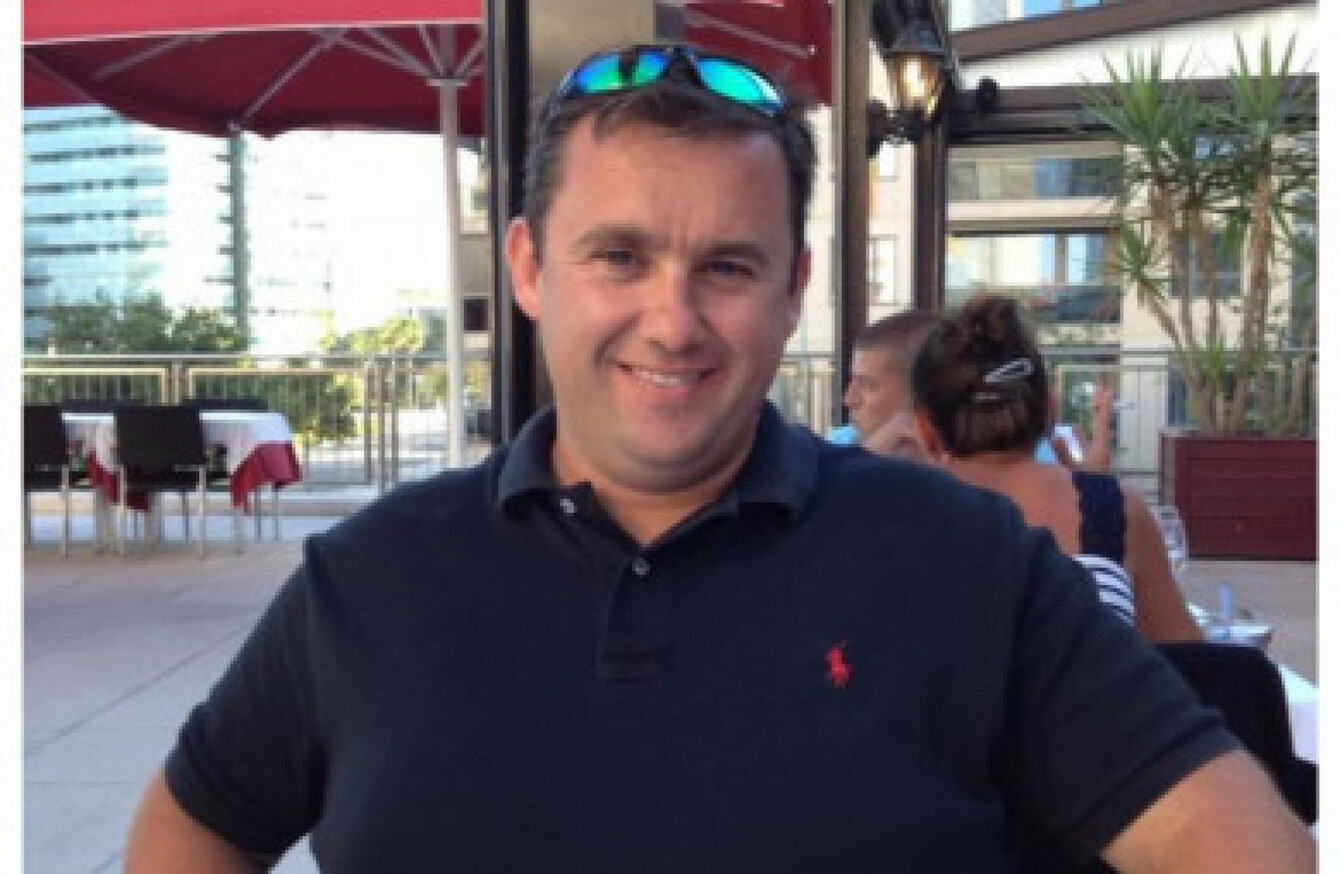 Jason Corbett
Jason Corbett
A BLOOD SPATTER analyst has testified that Jason Corbett was near the ground during some blows to his head the night he was killed.
Stuart James said that impact blood spatter on the inside of Thomas Martens' boxers and impact blood spatter on the bottom of Molly Corbett's pyjamas indicated that they were above Jason Corbett during some of the hits to his head.
The blood "had to be travelling upward", James said.
Jason's wife Molly Martens Corbett (33) and her father Thomas Michael Martens (67) are each charged with second-degree murder in the 2015 death of Corbett, who was originally from Limerick.
They claim Jason was choking Molly and threatening to kill her and they acted in self-defence. Investigators have cast doubt on this. Authorities say Jason Corbett was planning to leave Molly Corbett – his second wife and former nanny to his children – and return home to Ireland.
James also testified that the impact blood spatter on the shirt of Martens and on the pyjama top of Molly Corbett revealed that both were in close proximity to Jason Corbett when his head was struck.
In regard to the cement paver, James said the distribution of blood on the paver is "not consistent with a single impact". The analyst also stated the transfer blood stains and hair fragments on the aluminum bat are "consistent with impacting the head of Jason Corbett".
The defence asked several questions about James' process of analysis.
On Tuesday, James testified that impact blood spatter was on the bedspread. The analyst said today that he did not know if the bedspread had been moved and added that he did not receive a report from emergency medical responders about the scene.
The defence asked the analyst if movement of objects by law enforcement can affect blood stains and whether a paramedic report may provide valuable information as to the condition of blood stains. James agreed on both counts.
The defence then directed the analyst's attention toward the impact spatter inside Martens' boxers and on the bottom of Molly Corbett's pyjamas. Previously, Wendell Ivory, a DNA analyst with the state crime lab, testified that he did not test to see if these marks were blood.
James stated that he assumed these impact spatters were blood by association of other tested impact spatters, but he added that he couldn't say with scientific certainty. The analyst clarified that it is not common practice to test every single blood stain.
James said he did not see the scene personally and was only given photos and dimensions of the house's layout. The defence then asked if it would've helped to actually see the house.
"For my purposes, I don't believe so," James said.
The defence later asked if it was the "best practice" to see a person wearing the clothes he tests, and James agreed. The analyst then testified that he was not provided a photo of Martens wearing the boxers. James also said he was not asked to examine a photo of Molly Corbett that showed blood on her forehead and cheek.
The defence asked if James felt he received complete and accurate information to complete his report. He replied that he did.
"(The information) felt sufficient to draw my conclusions," James said.
Jason Corbett died 2 August 2015. Davidson County Sheriff's Office deputies responded to a report that day of an assault at the Corbetts' home at Panther Creek Court in Wallburg.
Martens, a 67-year-old retired FBI agent who was visiting the Corbetts with his wife, told authorities he was awakened by an argument between his daughter and son-in-law and went to their bedroom with a baseball bat, where he found Jason Corbett attacking his daughter.
Comments are closed as the trial continues.