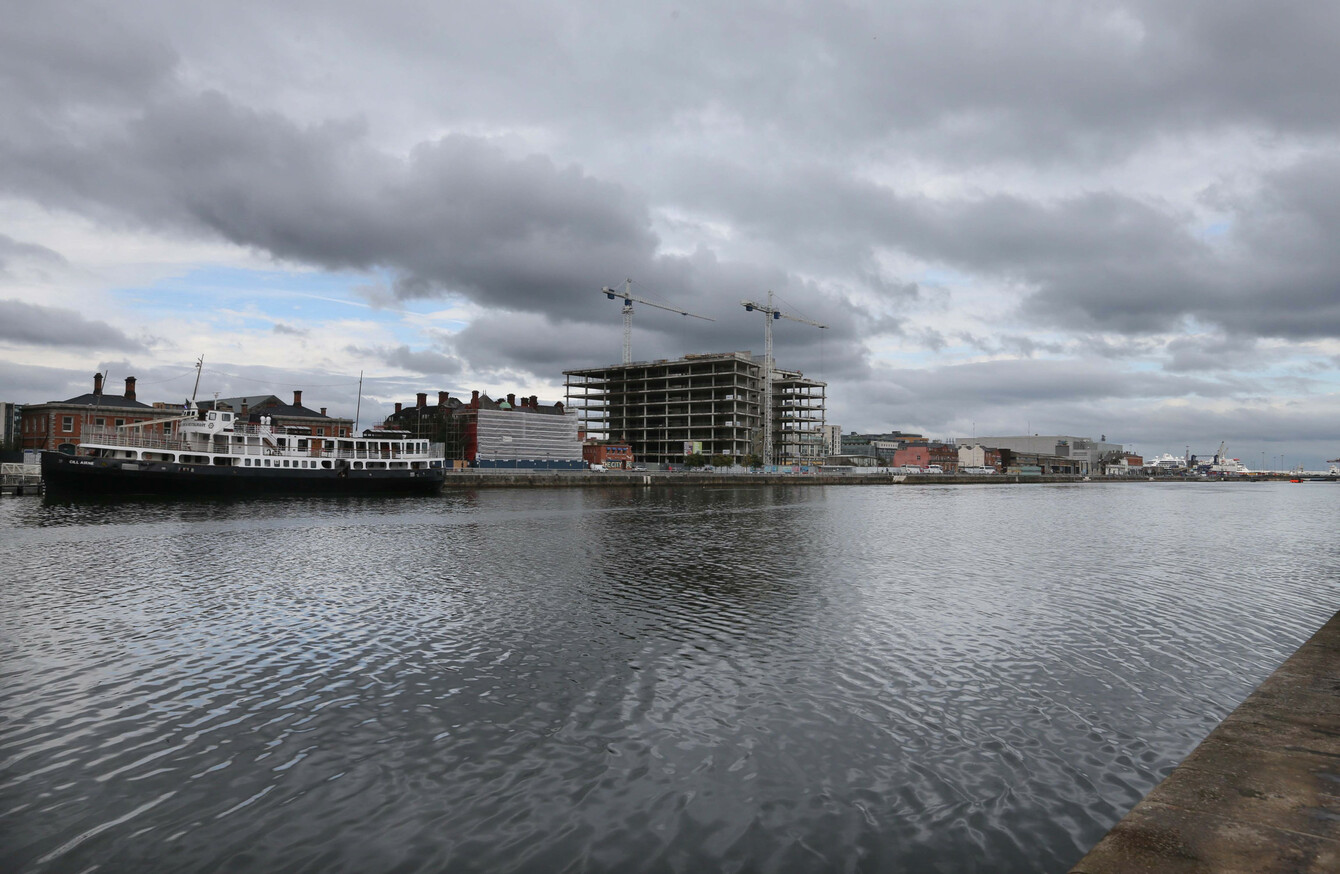 Dublin Docklands along the River Liffey
Image: Sam Boal via RollingNews.ie
Dublin Docklands along the River Liffey
Image: Sam Boal via RollingNews.ie
DUBLIN CITY COUNCIL has begun planning for a new pedestrian and cycle-only bridge across the River Liffey.
In a statement to TheJournal.ie, the council said the proposed Blood Stoney Bridge will provide a new crossing point from New Wapping Street to Blood Stoney Road in the Dublin Dockland Area and will be a pedestrian and cycling-only facility.
The bridge will have a full segregated cycleway with footpaths on either side and will tie in with the proposed Liffey cycle route, according to the council. The bridge will act as an opening bridge to allow river traffic to pass through when required.
"The Dublin Dockland Area has been designated a Strategic Development Zone and is going through a period of significant investment. This includes major improvements to infrastructure and the creation of new business and residential zones within the historically industrial docklands," the council said.
"There is clear requirement for new pedestrian and cyclist facilities to not only meet current needs but also provide for the future infrastructure requirements in the area as other strategic developments are completed."
Planning stage
Dublin City Council said the bridge is "currently at the preliminary design stage".
Construction work is due to commence on the bridge in winter 2019.
In a tendering document online, Dublin City Council has said it is currently seeking a contractor to carry out a ground investigation contract for the bridge.
The investigation works will involve excavations, geophysical surveys, associated temporary traffic management, laboratory testing and the production of a factual ground investigation and contamination assessment report.
The investigation is required to inform the future development of the bridge, the council said.
"Blood Stoney Bridge is envisaged as being a continuation of the Campshire environment for cyclists and pedestrians. The engineering elements of the bridge will be incorporated with an architectural sensitivity to provide a continuity of character for people to experience along the Campshires that celebrates Dublin's engineering heritage," Dublin City Council said.