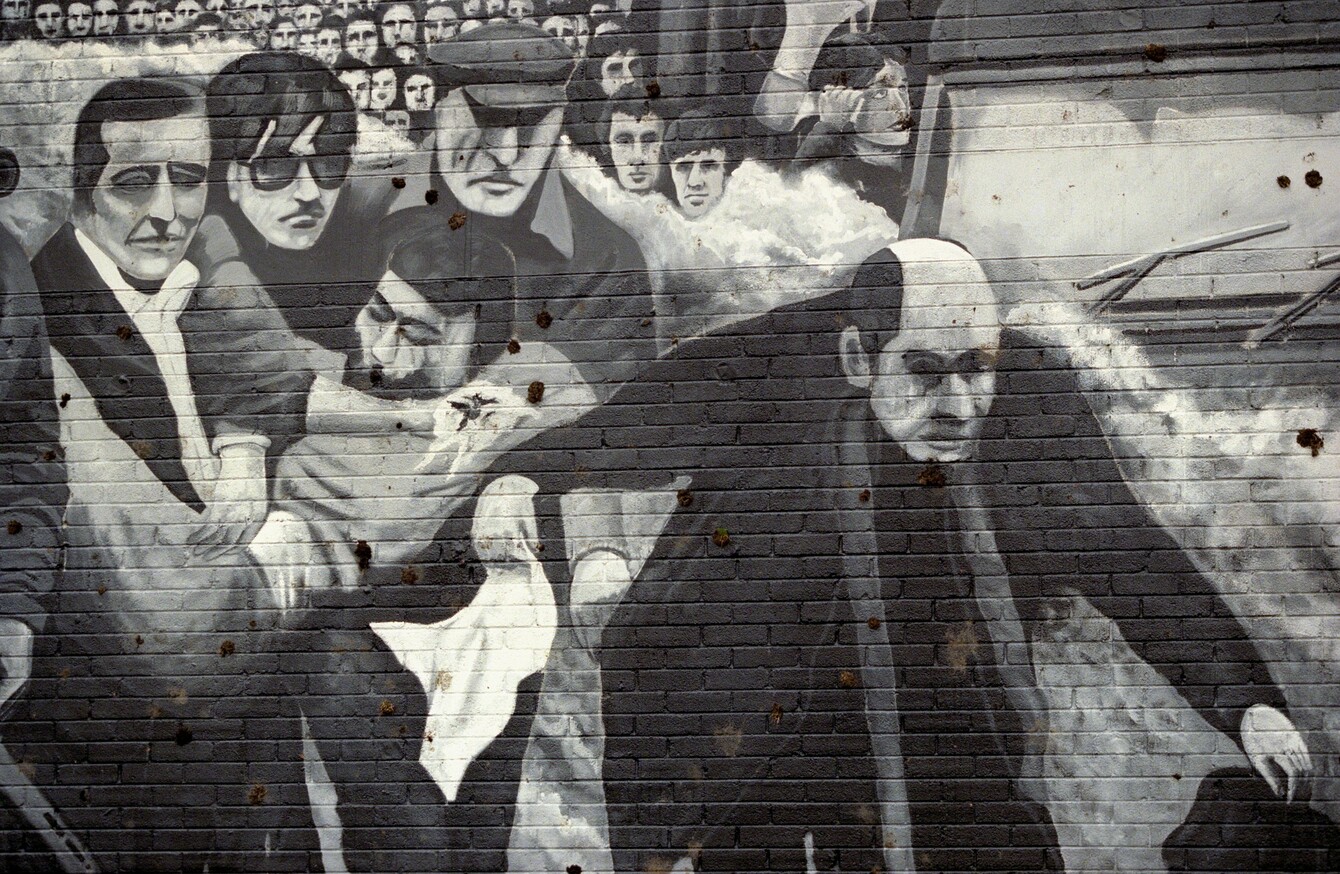 Image: Brian Little/PA
Image: Brian Little/PA
NORTHERN IRELAND'S PUBLIC Prosecution Service (PPS) is currently considering whether to prosecute 18 British soldiers over the events of Bloody Sunday in 1972.
13 people taking part in a civil rights demonstration in Derry were killed when members of the Parachute Regiment opened fire – a 14th person later died in hospital.
Official correspondence obtained by the BBC shows soldiers could face charges for murder, attempted murder, wounding, perjury and joint enterprise, which is an offence involving two or more people. Though the identities of the 18 soldiers are withheld in this letter, they are referred to by letters of the alphabet allocated to them at the time of the Saville inquiry.
According to the BBC, the letter also reveals four other soldiers whose actions formed part of this investigation have since died.
"Investigation files in relation to Bloody Sunday were passed to the PPS in December 2016 and are presently under active consideration. No prosecution decision has yet been taken in relation to these files and it is likely to be some time before any decision will issue," the PPS said in a statement today.
"We have recently made contact with families to provide an update on progress and also to explain our role and some of the legal issues that require consideration in this case."