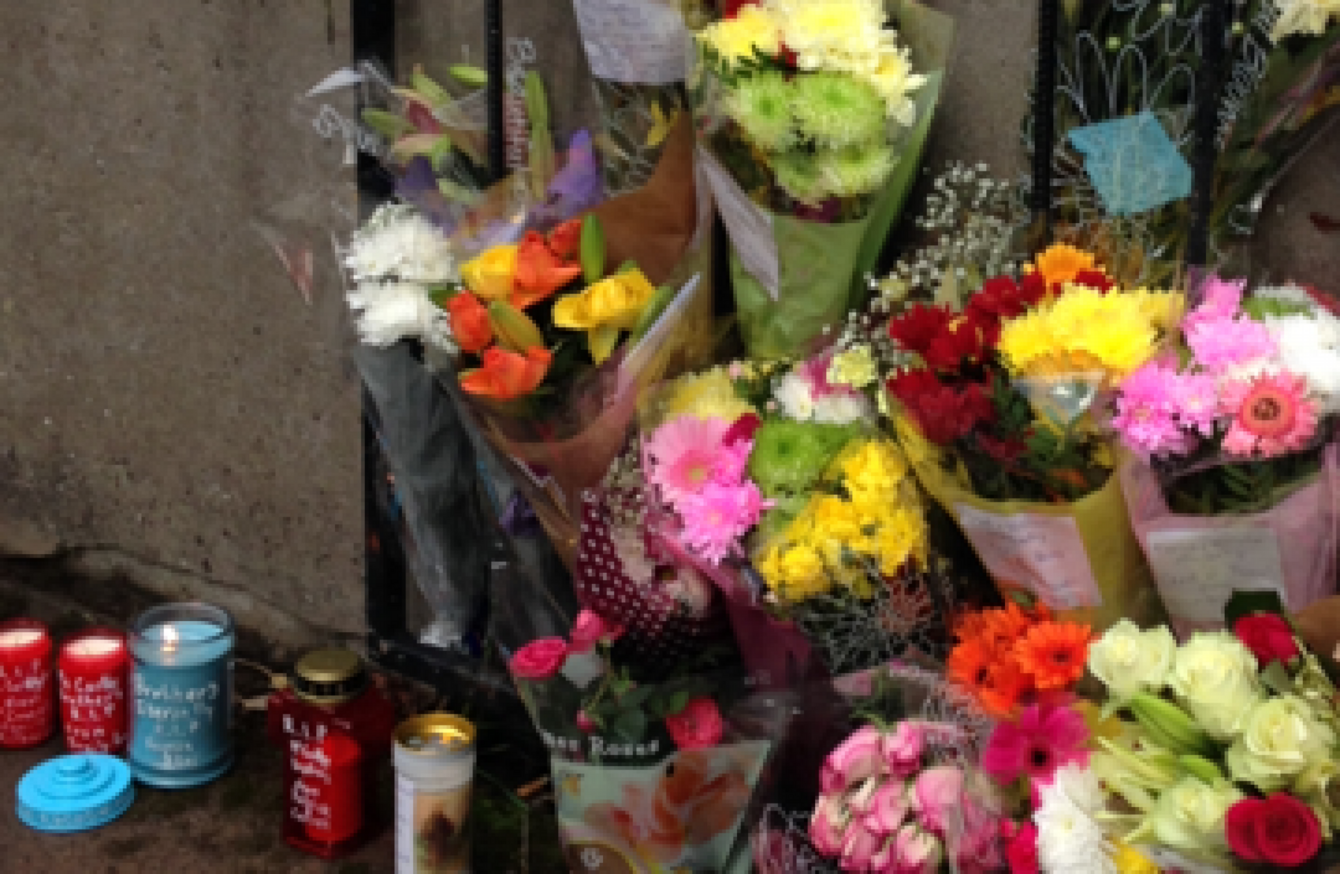 Image: Vanessa O'Connell
Image: Vanessa O'Connell
THE FUNERAL MASS of the two brothers whose bodies were found in a Dublin house this week took place in Cabra this morning.
Members of the deaf community gathered to remember Daniel and William McCarthy who died at their Millrose home in Bluebell.
The brothers were deaf and could not speak. Their bodies were discovered on Tuesday after neighbours alerted gardaí about not seeing them for some time.
The mass was held at Emmaus Chapel in the Deaf Village Ireland in Cabra. The small chapel's folding walls were pushed open to allow for hundreds of extra people to be seated in the hall space of the complex.
Sign language interpreters accompanied the priest and speakers during the ceremony.
Members of the deaf community raised and waved their hands as a sign of applause to what was being said about the brothers.
William, the older of the two brothers, was described as 'very resourceful' and a laid back person who "never had a bad word to say about anyone".
He loved a Guinness and enjoyed watching TG4. He also enjoyed playing football when he was younger and had a love for old cars.
The congregation was told that while Daniel was quieter and prefered to stay at home, he liked to watch TV and had a great interest and curiosity. He would spend a month with his sister Angela during the summer.
Father Gerard Tyrrell described how the way in which the men's bodies were found has 'touched the hearts' of people across the country.
The brothers had lived together for over 25 years and William was a carer for Daniel but it's understood that William passed away some time before his younger brother.
Father Tyrrell asked, "What was going on in Daniel's head before he passed away?"
He added that the men knew they were loved and described how words like isolation can hurt because "that's not who they were".
Their family and close friends knew who they were.
They are survived by their siblings Eamonn and Angela, as well as a sister-in-law, nieces and nephews.
The bodies of the men will be taken to St Mary's Church in their native Dingle for another Mass at 11.30am tomorrow before burial together at St Brendan's Cemetery.