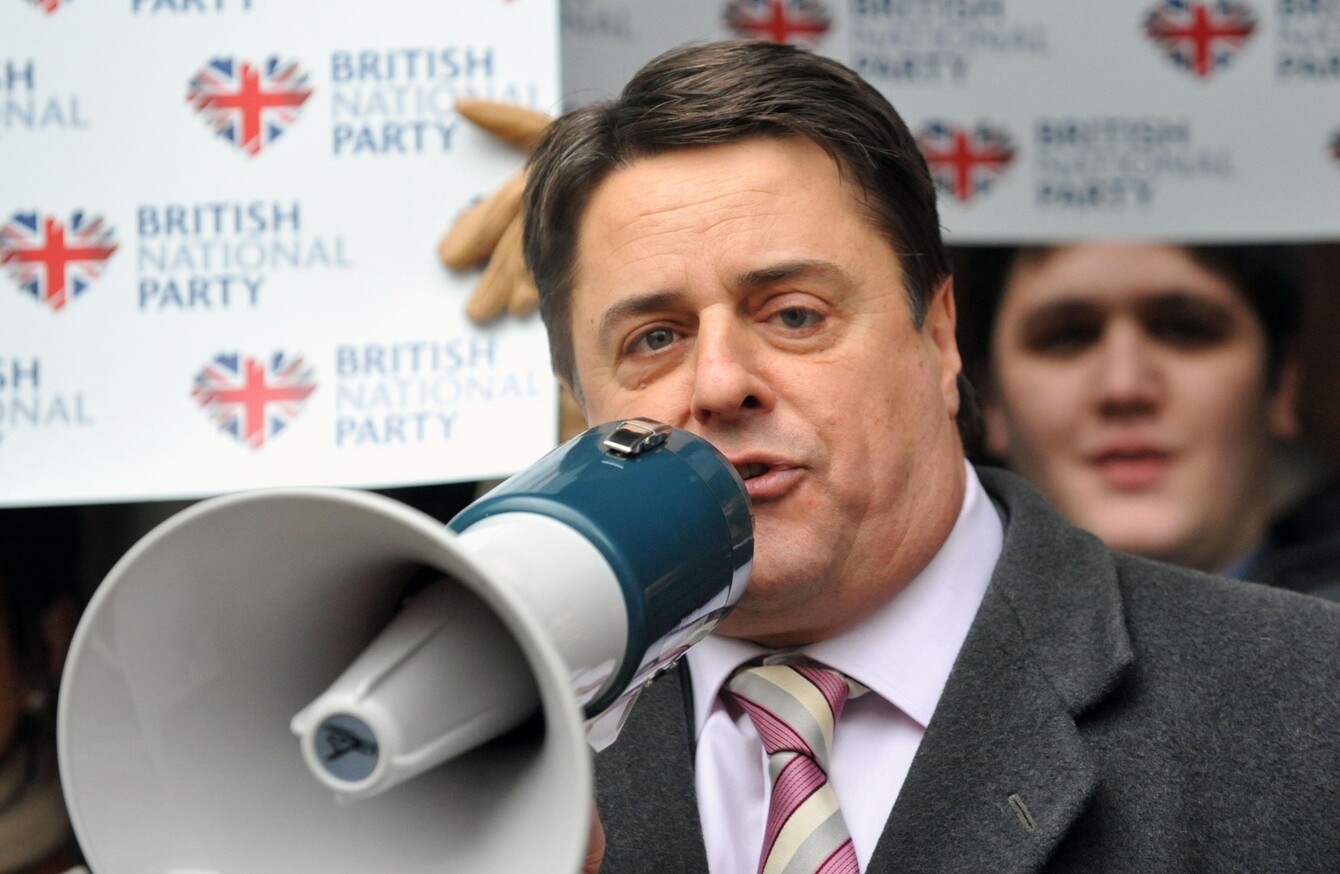 Former BNP leader Nick Griffin
Image: Ian Nicholson/PA Archive/PA Images
Former BNP leader Nick Griffin
Image: Ian Nicholson/PA Archive/PA Images
Updated: 3:55pm
THE BRITISH NATIONAL Party (BNP) has been removed from the official register of political parties in Great Britain.
The UK Electoral Commission said the far-right nationalist group was removed from its list for failing to confirm its registration details.
Legislation requires all registered political parties in the UK to submit an annual notice confirming that the details they registered with the commission remain accurate.
The notification must be lodged within six months of the deadline for submission of a party's statement of accounts, which, in the case of the BNP, was due on 7 July 2015.
The move means BNP candidates cannot now use the party's name, descriptions or emblems on election ballot papers.
The group will be able to submit an application to re-register at any time, however.
Reacting to the news on Twitter, former BNP leader Nick Griffin said it represented a "sad betrayal of [the] hopes and sacrificies of so many".
Griffin was expelled from the BNP in October 2014 after being accused of trying to "destabilise" the party.
He was replaced by Adam Walker, a former teacher who was given a lifetime ban from the classroom in 2013.