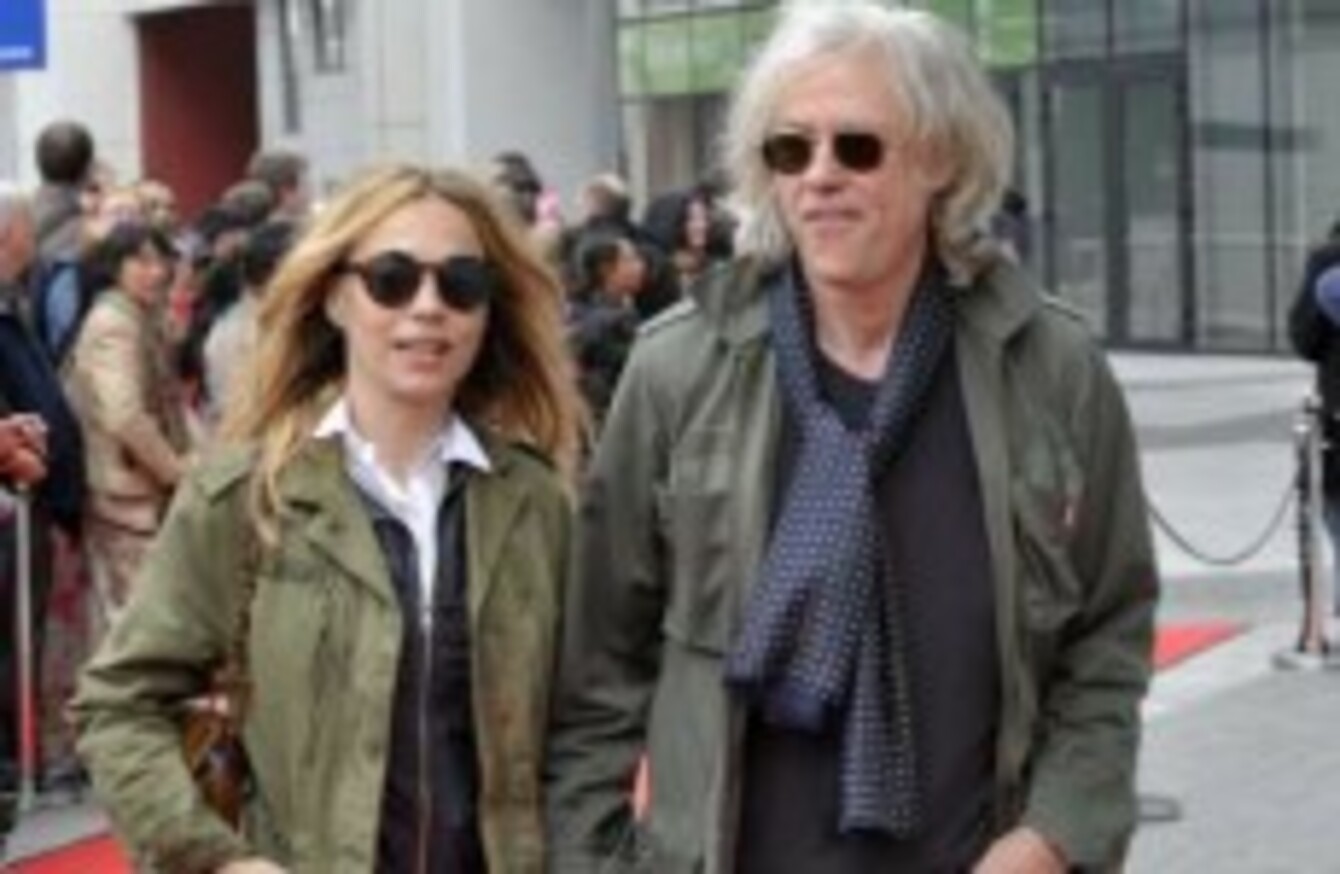 Image: Sasko Lazarov/RollingNews.ie
Image: Sasko Lazarov/RollingNews.ie
BOB GELDOF HAS described how he proposed to his girlfriend of 20 years on her birthday.
The singer-songwriter told The Pat Kenny Show on Newstalk how the French actress Jeanne Marine 'saved his life'.
Geldof said, "She popped into my life when things were very bad indeed. I didn't even know what I needed or what I wanted.
I've been with her 20 years and she saved my life, there's no question of that.
"She's amazing and I love her to bits."
He said that "marriage was never a big thing" for them and described how the idea came to him when he was thinking about what he could get her for her birthday:
She was coming up to 50 and I thought what can I give her and I thought 'What about me?' What an amazing present, the lucky lucky girl.
Speaking about how the proposal came soon after the death of his daughter Peaches, Geldof said:
The thing was, we just had another tragedy and things were very dark again and almost unbearable…it was another staggering blow to the family.
"I had intended to ask her to marry me on her birthday.
"One week after we buried Peaches we were really in shock and I thought we need to let some air into the room here and we need to let some light into that air.
I thought I can't ask her to marry me now, it's wildly inappropriate, I'll wait. But then I thought no, you need to. We need to pick up now and deal with the reality. We need to gather together and hold on tight.
"So I said to hell with it."
The Live Aid founder and campaigner explained that he asked a friend to put a dinner together for Marine's birthday and that he got down on one knee to pop the question.
"She was in shock, but it was great, it turned out proper and correct and it was a great day and we're very happy."
Geldof added that, "A year later we did it on her actual birthday in April."
"It was just the family from Ireland and England and her French family and then a couple of weeks ago we had the wedding, the party if you like.
"Her brother presented me with a French rugby shirt with 'Bob' written on the back which I immediately spat on and trampled into the ground."