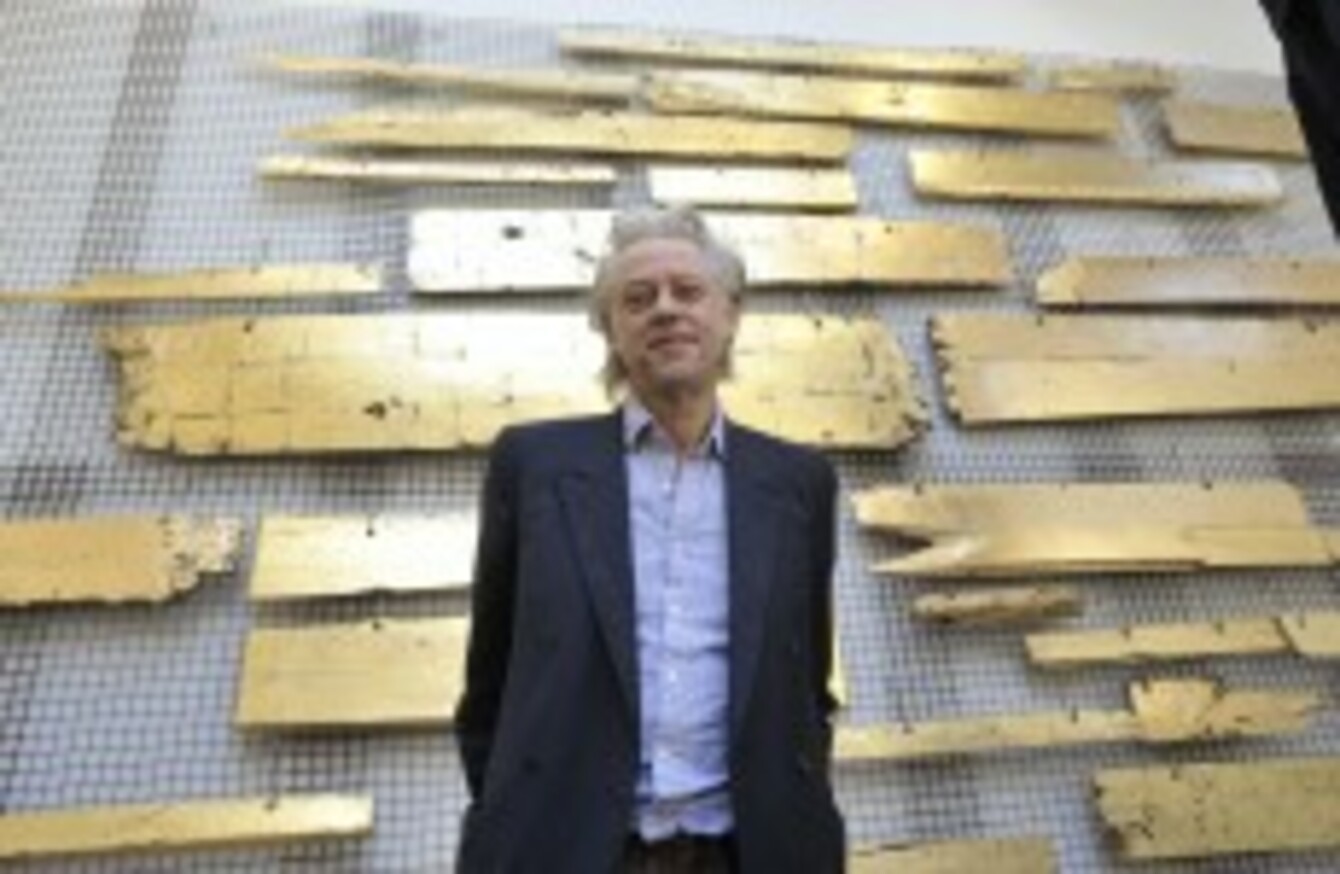 Image: Sasko Lazarov/Photocall Ireland
Image: Sasko Lazarov/Photocall Ireland
BOB GELDOF COULD become the first Irishman  in space after being offered a trip on a commercial space flight next year.
The Boomtown Rats front-man said that he was offered the chance as part of a charity gig 'The Rats' are playing next month when space flight tickets were being auctioned for charity:
"You're a guy someone says to you, 'Do you fancy going into space?' Who amongst you would say no?", he told BBC radio.
Geldof said they made the offer as a gift for his birthday in November:
By the by they just said. 'Oh, would you fancy a flight to space as a kind of birthday present'.  I said yes and that was it.
The space trip will be undertaken by the Space Expedition Corporation (SXC) which is a rival to Richard Branson's Virgin Galactic programme. SXC launch from the Mojave Desert in California and from the Caribbean Island Curacao with prices starting at $100,000.
The Irish rocker who gained worldwide fame and was knighted for his work putting together the Live Aid and Live 8 concerts said that the only problem could be is his fear of fairground rides.
"Yea I hate waltzers and I hate rollercoasters so it might be a bit of an impediment," he said.
"I really wish that they'd just strap me in and I'd go up and have a look around and come back because it pulls 4G's on the way down. "
Geldof says that he remembers the moon landings well but "never had this big craving to go into space". This opportunity was just too big he says though:
The first Irish man in space. The first rock musician, Elvis may have left the building but Bob Geldof has left the planet.
"What's the downside? I'm 62, if anything happened I'd never know about it, as opposed to lying bewildered in my own filth in some collapsing national health hospital. I can't see it as much of a risk but even if I was I'd be inclined to take the road less traveled.