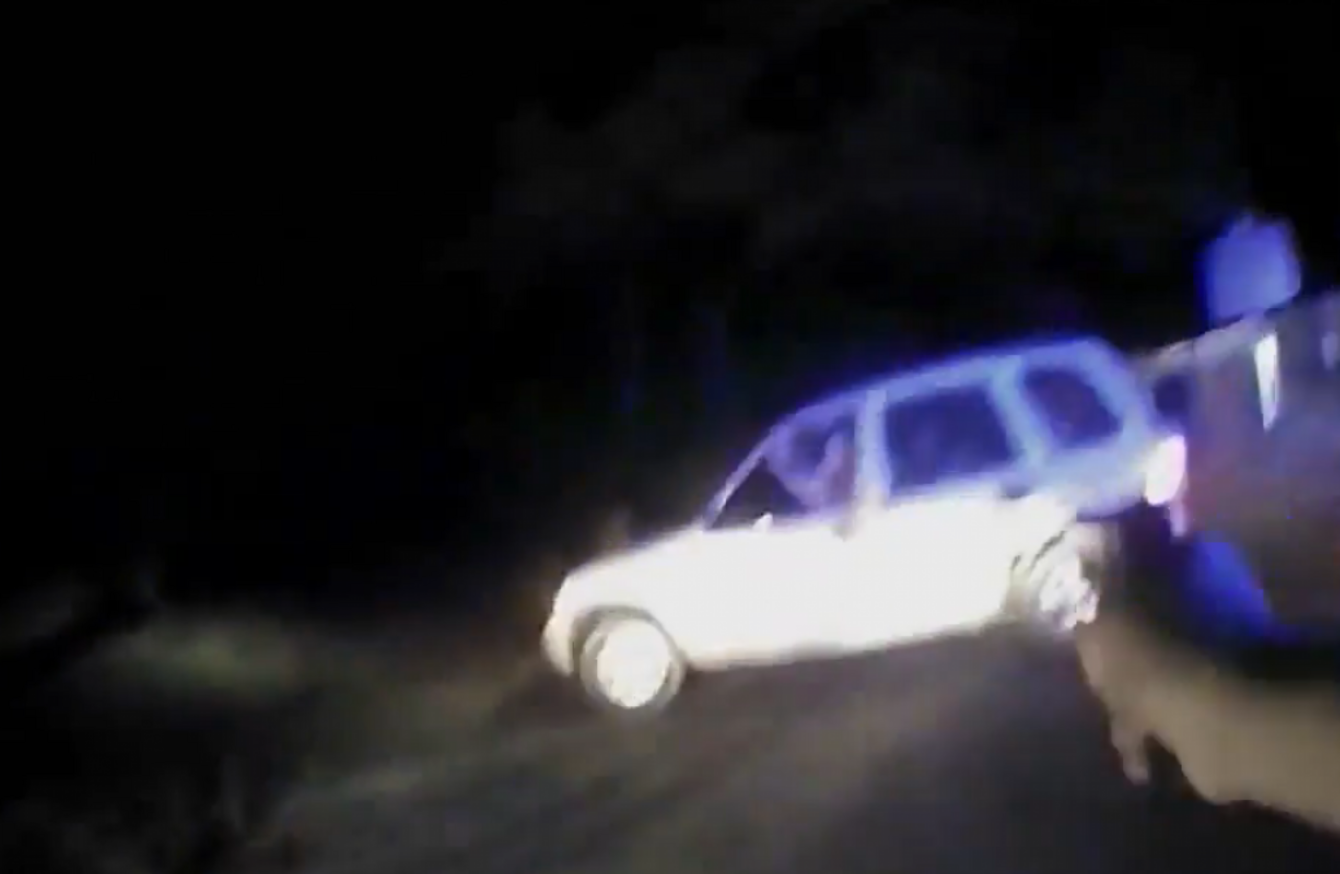 Image: Marksville Police Department
Image: Marksville Police Department
A JUDGE HAS released the body camera footage of a police officer who was on-scene when a 6-year-old boy was shot dead, and his father was critically injured.
The video shows a police officer drive to the scene and point a gun at the white SUV that police officers had been chasing.
The driver Chris Few seems to be raising his hands in the video, under instruction by police, before officers opened fire on the vehicle.
Prosecutors say eighteen rounds were fired into the car.
The video goes on to show a police officer ask "have they got any weapons on them" to which the body cam policeman answers "I have no idea".
Then a third police officer comes into shot and says:
There's more than one subject in there, you know that right? On the passenger side…
The policeman with the body cam answers "…there's a juvenile".
In later parts of the footage police seem to think that Jeremy Mardis, the 6-year-old juvenile with autism, might still be alive.
But when the ambulance service arrive, one of their members confirms the juvenile "is deceased".
Jeremy's father Chris Few was rushed to hospital after the incident. His condition was so severe that he was not able to attend the funeral of his son, and wasn't immediately told of his son's death for fear his condition would deteriorate.
Derrick Stafford, 32, of Mansura, and Norris Greenhouse Jr, 23, of Marksville, are both charged with second-degree murder and attempted second-degree murder.
"This was not a threatening situation for the police," said Mark Jeansonne, a lawyer for Chris Few soon after the incident.
Colonel Mike Edmonson, who watched the body cam footage immediately after the shooting called it "the most disturbing thing I've seen, and I will leave it at that".
Few's 57-year-old stepfather, Morris German, previously accused the marshals of indiscriminately opening fire on the vehicle. He described Few as a loving father and added the man's son "was his whole life."
German added that Jeremy was a delightful child who "loved everything, everybody." German said the boy had no siblings and the family had recently moved to Marksville from Hattiesburg, Mississippi.
"I know a 6-year-old should not have been shot," German said.
With additional reporting from AP
Comments are closed as the case is ongoing.