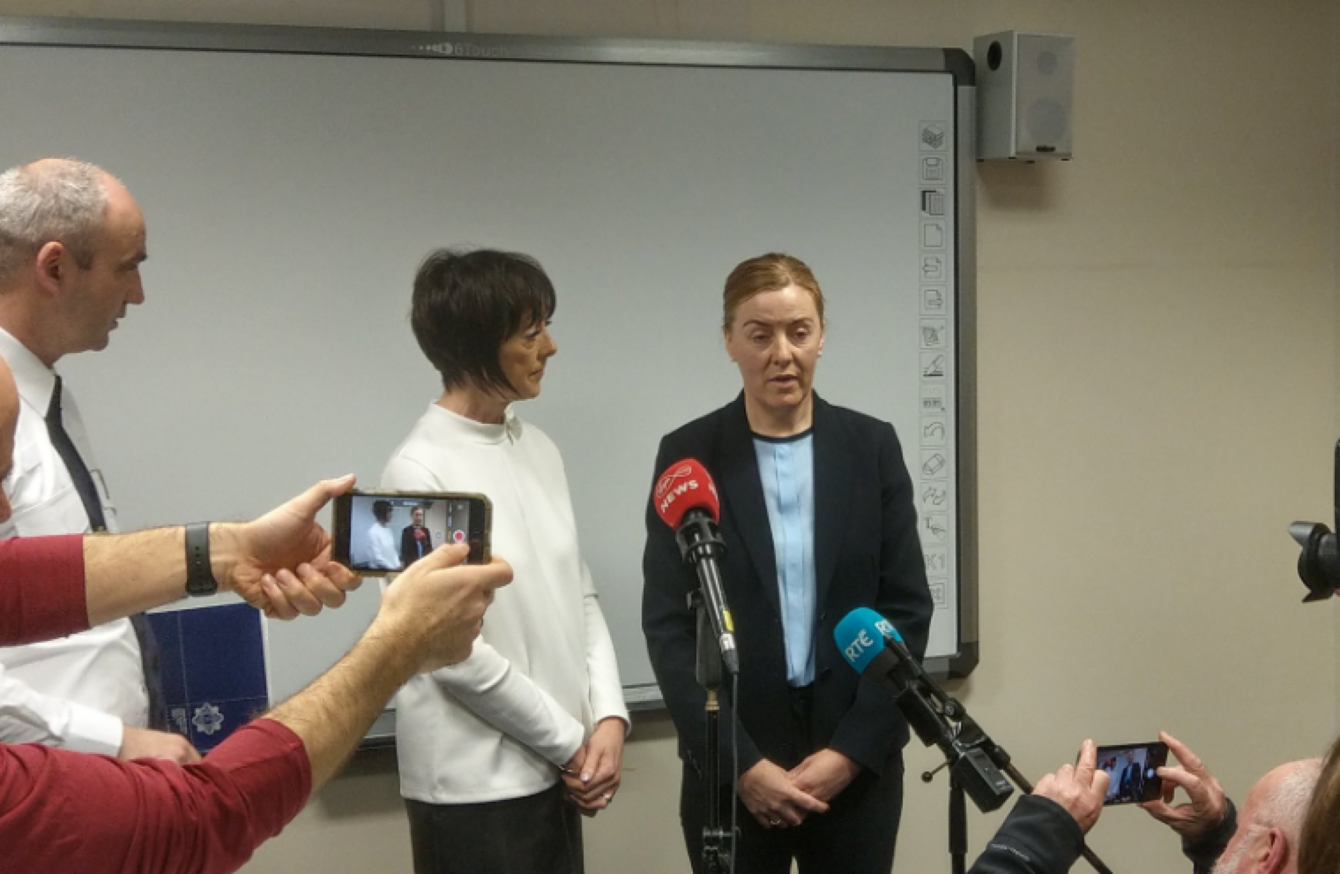 Sergeant Fiona Savidge speaking to reporters this afternoon.
Image: Adam Daly
Sergeant Fiona Savidge speaking to reporters this afternoon.
Image: Adam Daly
Updated Dec 15th 2018, 5:10 PM
GARDAÍ ARE APPEALING for the mother of a deceased newborn baby found on a beach in north Dublin to come forward, saying she will be treated with "compassion and care".
The body of the baby was found at about 10am this morning by a woman who was cleaning Bell's Beach in Balbriggan.
Gardaí say that they have not determined the sex of the baby due to the position it was found on the strand. The baby was described by gardai as caucasian. 
The baby was partially buried in the ground but gardaí say they are unable to determine whether this was done initially or by the stormy weather conditions.
The body of the baby has been removed to Temple Street Children's Hospital where a post-mortem will be carried out tomorrow or Monday. 
Gardaí are unable to say for how long the baby was on the beach but that they don't believe it was submerged in the water. The body was not washed up on the shore and gardaí believe it was placed there. 
Garda Fiona Savidge made an appeal for the mother of the baby, or anyone who knows anything about the incident, to come forward.
"I want to get in touch with the mother of this baby, I'm reaching out to you. I know you need medical attention, you need to go to your doctor. Possibly a 24-hour doctor on call or an accident and emergency where 24-hour care is available," Garda Savidge told a media briefing this afternoon.
I can assure you, you will be treated with the utmost compassion and care and 100% confidentiality. I know you are a daughter, possibly a sister, a cousin. You  may have a husband, a boyfriend, you may just have confided in a friend. So to anybody out there who the mother of this baby has got in touch with, I'm appealing to you to make contact with us here. 
Gardaí say that the woman who found the baby was being given assistance due to the "traumatic experience" she endured. The woman is a volunteer who regularly cleans the beach. 
Gardaí say that the beach is in an isolated location but that it would be well known to locals. 
Anyone with information on the discovery of the body is being asked to contact Balbriggan Garda Station on 01-8020510.
The mother of the baby is alternatively encouraged to contact Tusla on 0818776315.
- With reporting by Rónán Duffy