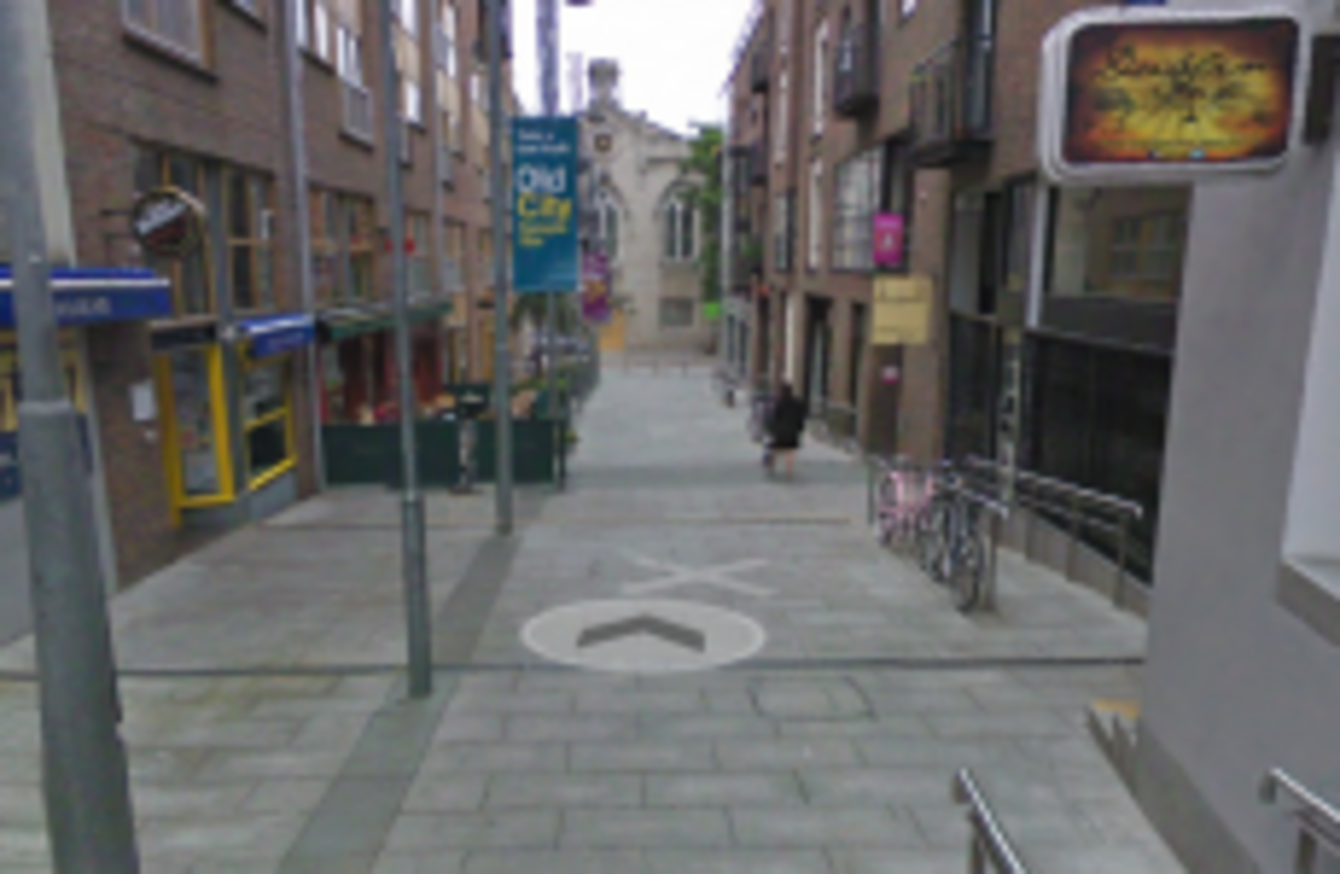 Cow's Lane in Temple Bar
Image: Google streetview
Cow's Lane in Temple Bar
Image: Google streetview
Updated 10pm
A HOMELESS MAN has been found in the Temple Bar area of central Dublin this morning.
The Dublin Region Homeless Executive has confirmed that the man was a user of services in the city and has expressed its condolences to the friends and family of the individual.
Since February 2011, homeless services in the city had been in regular contact with the individual – arranging accommodation for him on an ongoing basis.
Accommodation had be reserved for him last night although he failed to present for it.
The Housing First Service had been working with the individual and held a support meeting with him yesterday to assess his health needs and help bring his housing registration forward to the local authority.
It is understood that prior to accessing homeless services in February 2011 the individual had been working and living in private accommodation in Dublin.
Dublin City Council stated that they are monitoring the situation with the uptake of beds. Last night there were nine unused beds around the Dublin region.
Cow's Lane 
The man was found by a passerby who was unable to resuscitate him.
The discovery was made shortly after 9am this morning on Cow's Lane.
Gardaí are hoping to identify the man as the day goes on and the incident is not being treated as suspicious.
Gardaí in Pearse Street are currently investigating the incident.
Homeless action group Inner City Helping Homeless said their outreach workers visited the area prior to 2am last night, but found no one bedded down.
The group said it would normally encounter a number of rough sleepers bedded down in this area.
"We saw promises, conventions and summits last month on the issue of homelessness yet I believe that we are a long way off seeing an end to this problem'' Director Anthony Flynn said.
He noted that the number of people sleeping rough had halved since December.
- First published 10.42am. Additional reporting by Nicky Ryan.