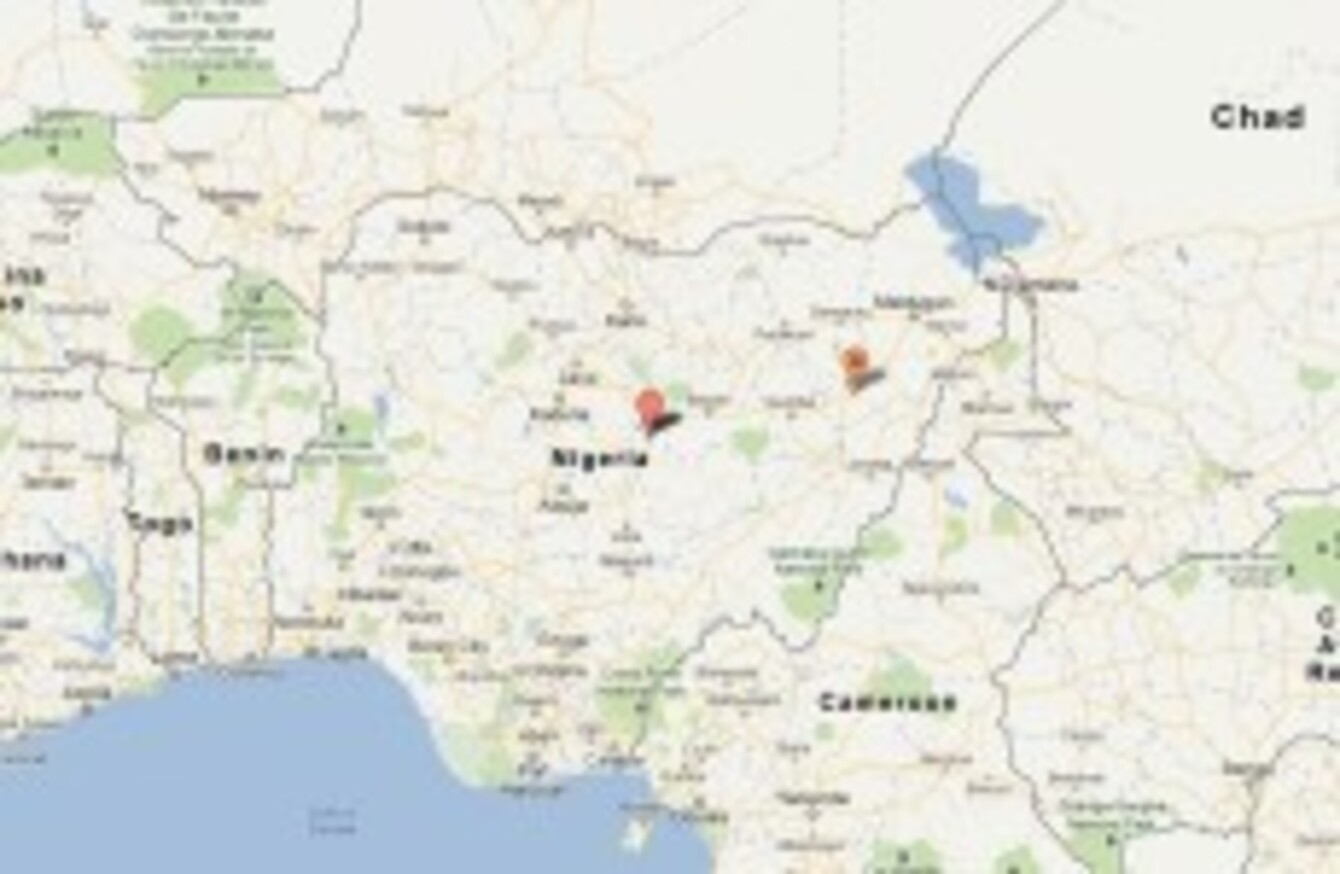 Image: Google Maps
Image: Google Maps
AT LEAST SIX people have been killed following two separate attacks on churches in Nigeria.
Radical Islamist sect Boko Haram have claimed responsibility for the attacks in the cities of Jos in central Nigeria, and Biu in the northeast.
In Jos a suicide car bomber detonated his explosives outside the Christ Chosen Church of God. The city lies on the dividing line between Nigeria's largely Muslim north and Christian south. Four people and the suicide bomber were killed, while more than 40 were injured.
In Biu a gunman opened fire at the Church of the Brethren in Nigeria killing an usher and a worshipper and injuring others.
Nigeria faces a growing wave of sectarian violence carried out by Boko Haram, whose name means 'Western education is sacrilege' in Hausa, a language in the north of Nigeria.
On Friday eight people were killed when a suicide bomber blew up his car just outside the police HQ in the northeast city of Maiduguri.
The blast occurred around midday in front of the headquarters' gate after officers prevented the bomber from entering the compound. Hours earlier, a suspected bomber died when an explosive went off prematurely in another part of the city.
- Additional reporting by AP