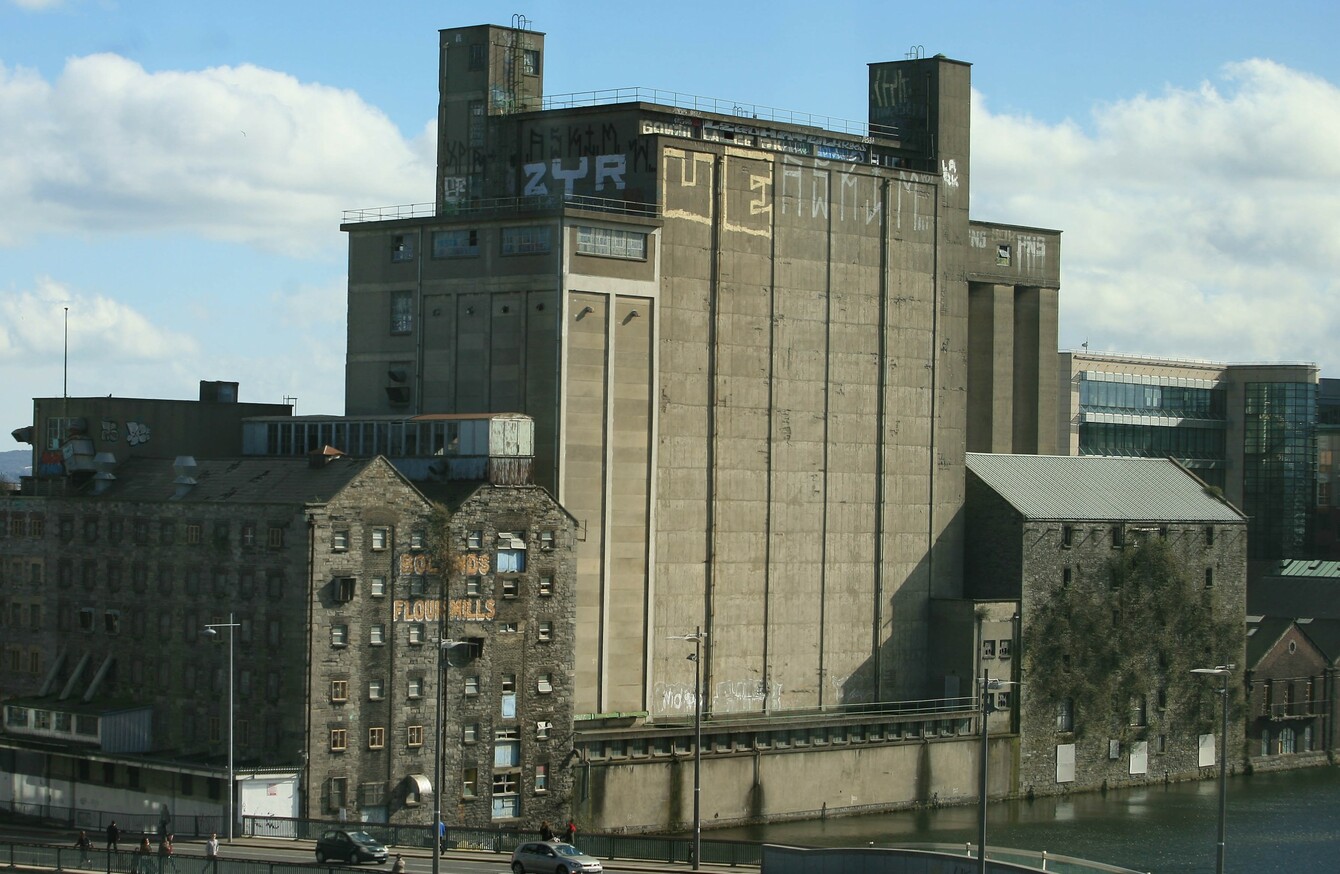 Image: Leah Farrell/Photocall Ireland
Image: Leah Farrell/Photocall Ireland
THE DEMOLITION OF the concrete silos at Boland's Mill in Dublin has been finished.
Video released today by the Boland's Quay Development Group (BQDG) – a collaboration of property consultants Savills Ireland and Cleary McCabe & Associates – shows the silos being torn down to make way for a multi-million euro redevelopment of the area.
The landmark Boland's Mill site will be rebranded Boland's Quay and see three new buildings constructed, while others will be restored.
The three new buildings will comprise approximately 36,851 square metres (about 397,000 square foot) of office, residential, retail and cultural space over a two-level basement.
A new civic plaza on the waterfront to Grand Canal Dock will be developed and a number of protected Mill buildings will also be restored.
Source: Savills Ireland/YouTube
The demolition of the large concrete silos, which were built in the 1950s, was undertaken by Hegarty Demolition Limited, who took 242 days to tear the buildings down.
The demolition was complicated by the presence of existing mill buildings on site which are protected structures and will be retained and converted for commercial and residential use.
The BQDG says it has received tenders from number of Irish construction contractors and main works are due to commence in September. The full development will be completed in 2018.
Andrew Sherry of BQDG says the project is on course to be completed on time.
Progress on the development of Boland's Quay is proceeding as planned and is on track for completion in 2018. The demolition of the silos is now 100% complete which is a major milestone.