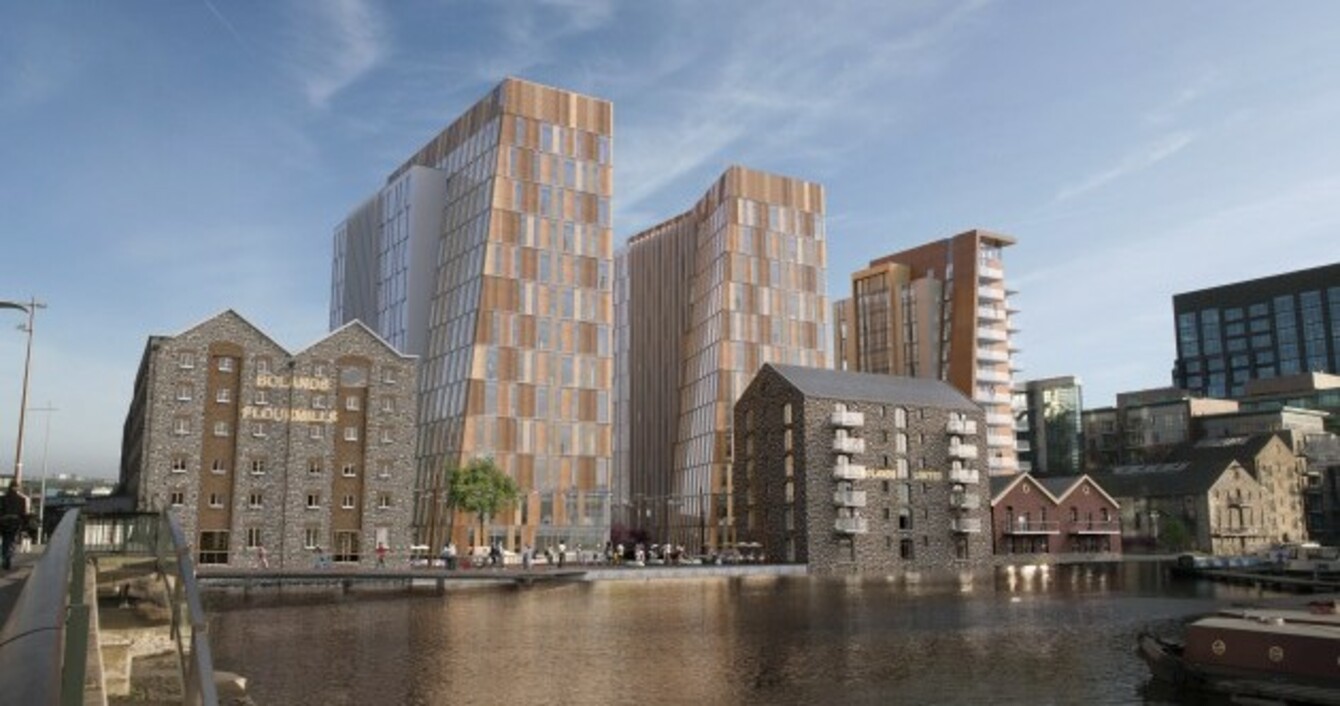 Image: Paul Tierney
Image: Paul Tierney
DUBLIN CITY COUNCILLORS have been critical of the amount of housing included in the redevelopment plans at Boland's Mill, with one describing it as "a missed opportunity".
The plans provide for the construction of three 14-storey towers with two reserved for office space and the other for residential use. At an area committee meeting today, councillors were told 42 residential units over 6,500 square metres will be provided.
For a number of councillors, this is not enough. Fine Gael's Kieran Binchy said this was "nowhere near" the minimum 30% requirement in the overall plan for the Docklands area. Some councillors referenced the city's desperate need for more housing in this ongoing crisis.
After the meeting, Sinn Féin councillor Chris Andrews said that while he supported the redevelopment in principle, he thinks it is a missed opportunity. He described the provision of housing as "totally inadequate".
"Only 11 units will be three bedroomed, which will not encourage families to move into the redevelopment," he pointed out.
There is a living community in the surrounding area, both young and old and this development does nothing to support this community. The proposed plans also do nothing to commemorate the historical significance of this site.
"The plans fail to create a community space for young people, which to me is another missed opportunity. For example, Dublin Bay South is the only council area that has a boxing development officer and no boxing club. This lack of community space could have been addressed by these redevelopment plans."
While many councillors were expressing their concern today, some said the priority of this plan is to address the shortage of office space in the area , which would help the economy.
The plan for the Nama-owned site will cost €150 million. It also includes café, restaurant, cultural and retail space, totalling almost 400,000 sq ft. There were previous plans for office space at the site but that fell through when Nama took charge in 2012.
The application marks is the first major planning application to be submitted since approval of the Docklands Strategic Development Zone (SDZ) Scheme in May 2014.