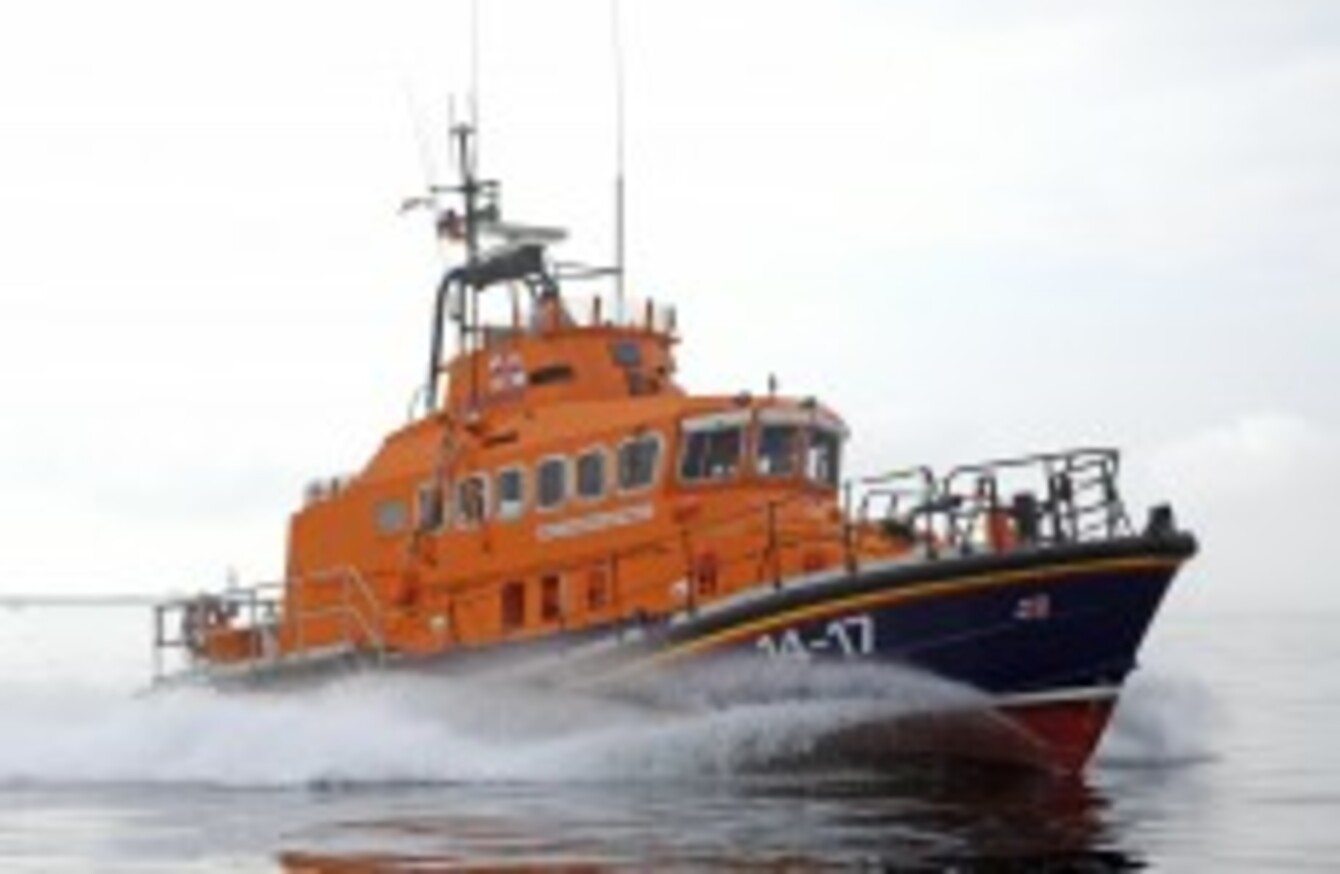 Image: RNLI
Image: RNLI
THE THREE BROTHERS who perished at sea during a fishing expedition yesterday have been described as the "most experienced fishermen you would come across anywhere".
The Bolger brothers – Paul (49), Kenny (47) and Shane (44) – left the dock at Dunmore East at 7am but failed to return. Their uncle raised the alarm at about 5pm when he noticed their boat was not in the harbour.
"He went out looking himself as well," a cousin of the men told RTÉ today. "The three lads…they were probably the three most experienced fishermen you would come across anywhere.
"It really is a savage blow today," continued an emotional Michael Connors. "It is hard to talk to people about it today."
He described the community as heartbroken and the events of the past 24 hours "a nightmare". The men are survived by their mother Margaret, siblings Michael, Anthony, Linda and Paula, who is the twin sister of one of the deceased, as well as up to 6o cousins in Passage East.
"It's a terrible, terrible, terrible tragedy," continued Connors. "I suppose fishermen are being pushed to the limits, pushed outside where they shouldn't be and things like that."
Asked about the numerous deaths at sea in recent years, Connors said it was something that coastal communities "never get used to".
"I know I'm speaking on behalf of the people of Passage East and Dunmore East… it just gets worse," he concluded, before he broke down in tears.
Agriculture and Marine Minister Simon Coveney issued a statement earlier today to express his deep shock and sadness on hearing of the deaths of the three men who were "well known and respected" in the area.
"The fishing community knows only too well the daily challenges and dangers faced by its members but nothing can prepare any family for a tragedy such as this," he said.