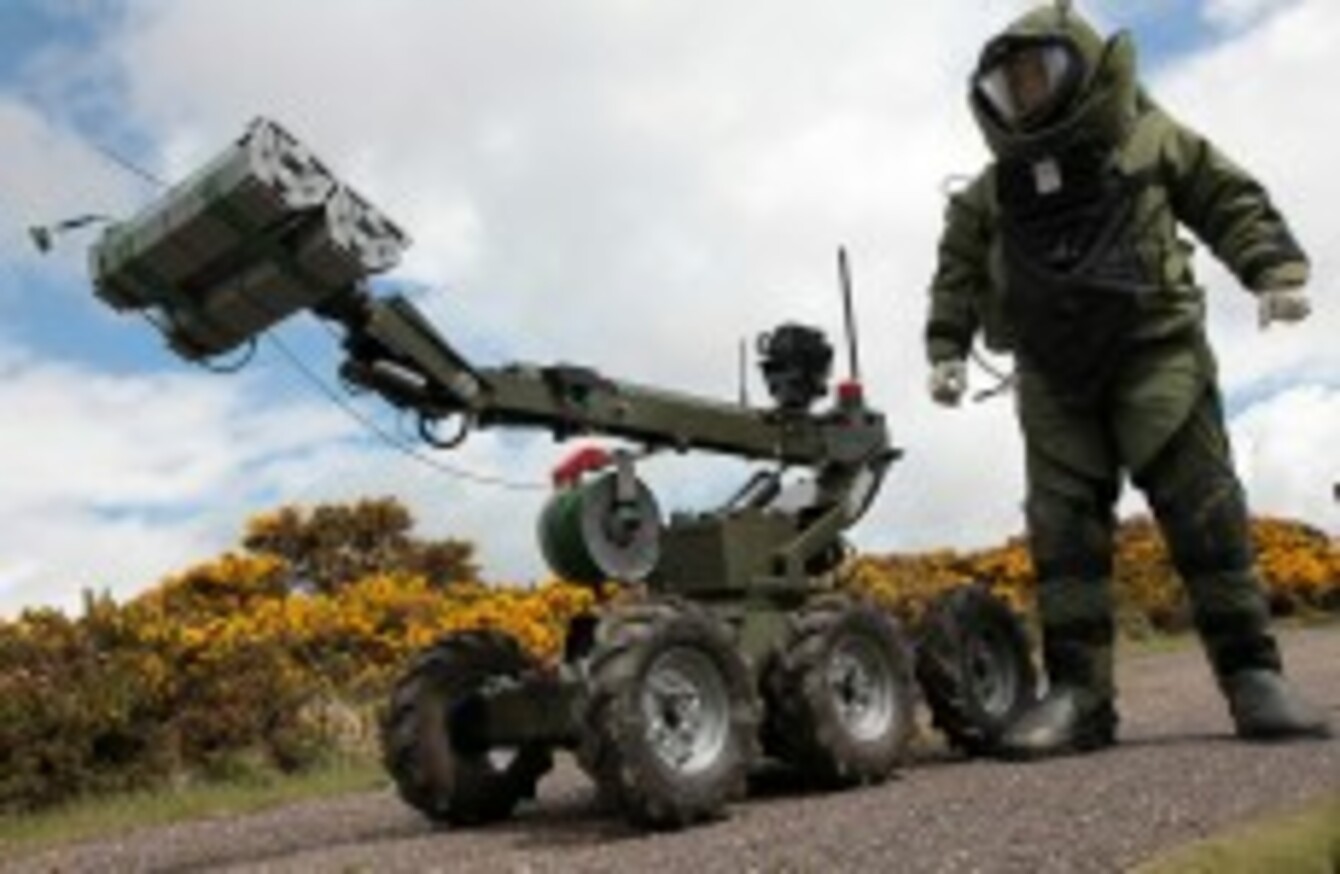 File Photo
Image: Defence Forces/Flickr
File Photo
Image: Defence Forces/Flickr
The Defence Forces deployed the team in response to a request from the Gardaí after a member of the public had reported a suspicious object to them.The projectile was badly corroded and was found in the garden of a house.
The team arrived on scene at 4.45pm, and for public safety, a number of road closures had to be put in place and some nearby properties were also evacuated.
The shell was examined in the garden and then brought to a secure military area where it was later destroyed by controlled explosion.
Despite the age of the projectile and its poor condition , it still contained explosive material and posed a potential threat to the public, a Defence Forces spokesperson said.
The scene was declared safe at 5pm.