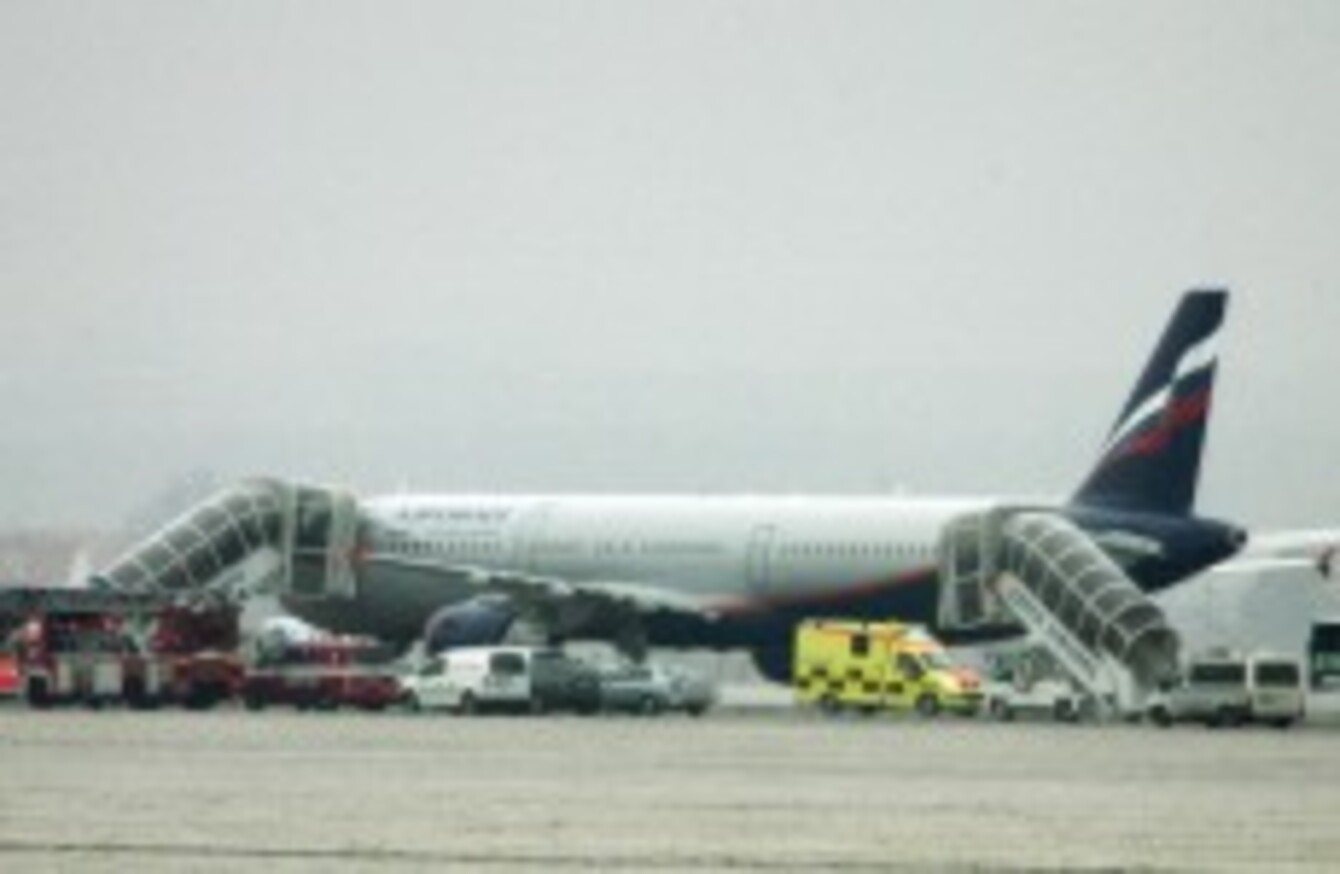 An Aeroflot plane (File photo)
Image: AP Photo/Petr David Josek
An Aeroflot plane (File photo)
Image: AP Photo/Petr David Josek
A PASSENGER JET headed from New York to Moscow made an emergency landing in Iceland's capital this morning after receiving a bomb threat, said a spokeswoman for Russian carrier Aeroflot.
"During a flight from New York to Moscow an anonymous call was received about the existence of explosives on board the plane," the Aeroflot spokeswoman, Irina Dannenberg said.
"The plane has landed safely at the airport of Reykjavik," she said, adding that there were around 200 people aboard the A-330.
Officials were inspecting the baggage and passengers aboard the plane, Dannenberg added.