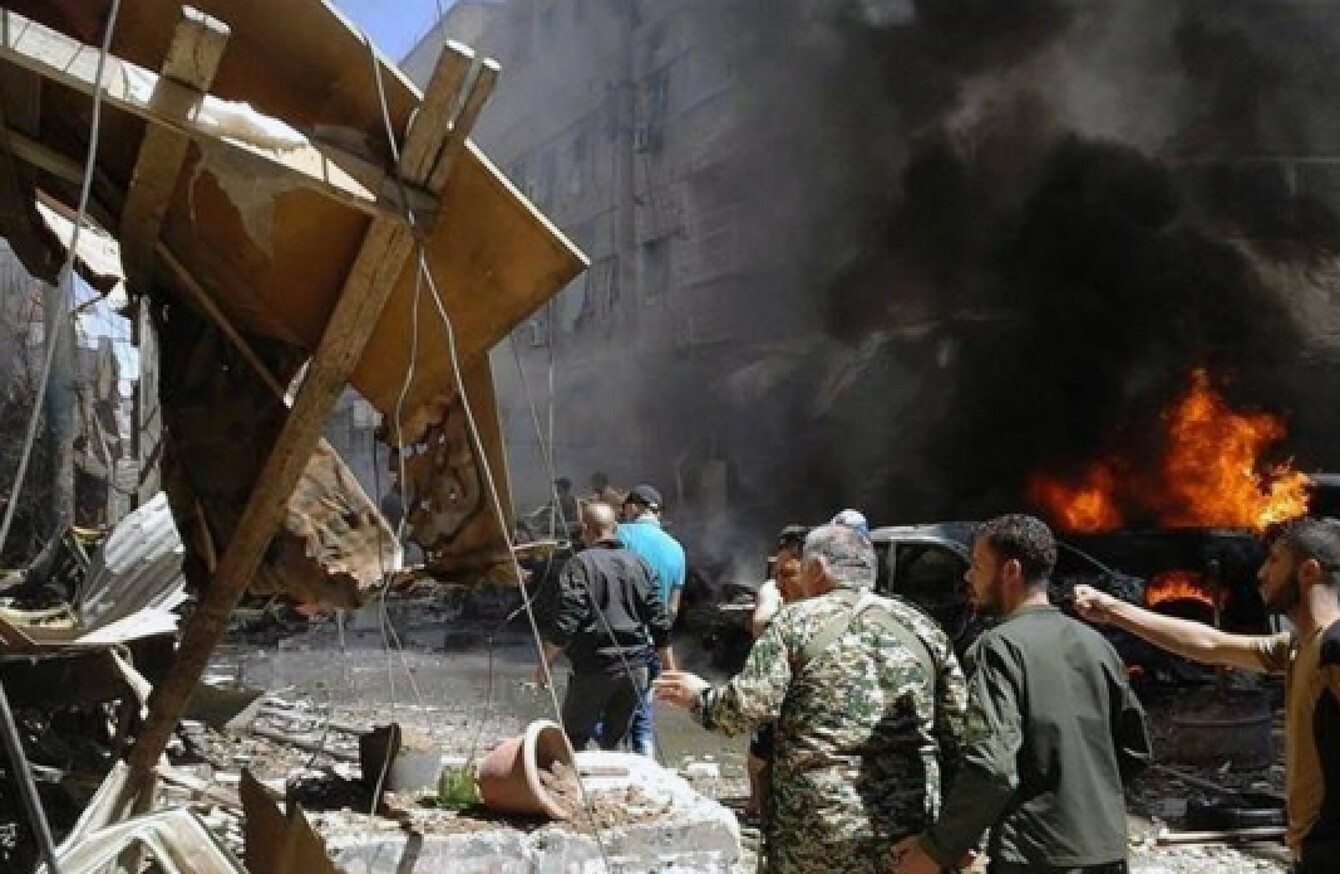 Image: SANA via AP
Image: SANA via AP
AT LEAST 20 people have been killed and dozens wounded in a double bomb attack at a shrine in Syria's capital.
Syrian state media said a suicide bomber and a car bomb struck at the entrance to the Sayyida Zeinab shrine in Damascus this morning.
The shrine is revered by Shiites around the world.
The Syrian Observatory for Human Rights, a British-based monitoring group, reported at least 20 people were killed and 30 were wounded in the blasts.
The shrine, around 10 kilometres south of the centre of Damascus, is heavily guarded by pro-government forces, but has still been the target of several jihadist attacks, including those claimed by the Islamic State (IS) group.
The last attack on Sayyida Zeinab on 25 April killed at least seven and wounded dozens.
A string of IS bombings near the shrine in February left 134 people dead, most of them civilians, according to the Observatory.
And in January, another attack claimed by IS killed 70 people.
The shrine contains the grave of Zeinab, a venerated granddaughter of the Prophet Mohammed, and is renowned for its glistening golden, onion-shaped dome.
Condemnation
Meanwhile the US has condemned the Syrian government for bombing starving civilians just hours after they received their first food shipment in almost four years.
A United Nations convoy of trucks carrying food arrived in Daraya on Thursday, delivering rice, lentils, sugar, oil and wheat flour to desperate residents for the first time since Bashar al-Assad's regime laid siege to the town in late 2012.
However, al-Assad's forces bombarded the town shortly after, according to a witness and human rights monitors, dropping indiscriminate barrel bombs from helicopters as residents shared food.
Local council member Shadi Matar said aid had not yet been distributed "because of the intensity of the raids".
US State Department spokesman Mark Toner said "such attacks are unacceptable in any circumstance, but in this case they also hampered the delivery and distribution of badly needed assistance".
Nearly 600,000 people live in besieged areas in Syria, most surrounded by government forces, and another four million in hard-to-reach areas, according to the UN.