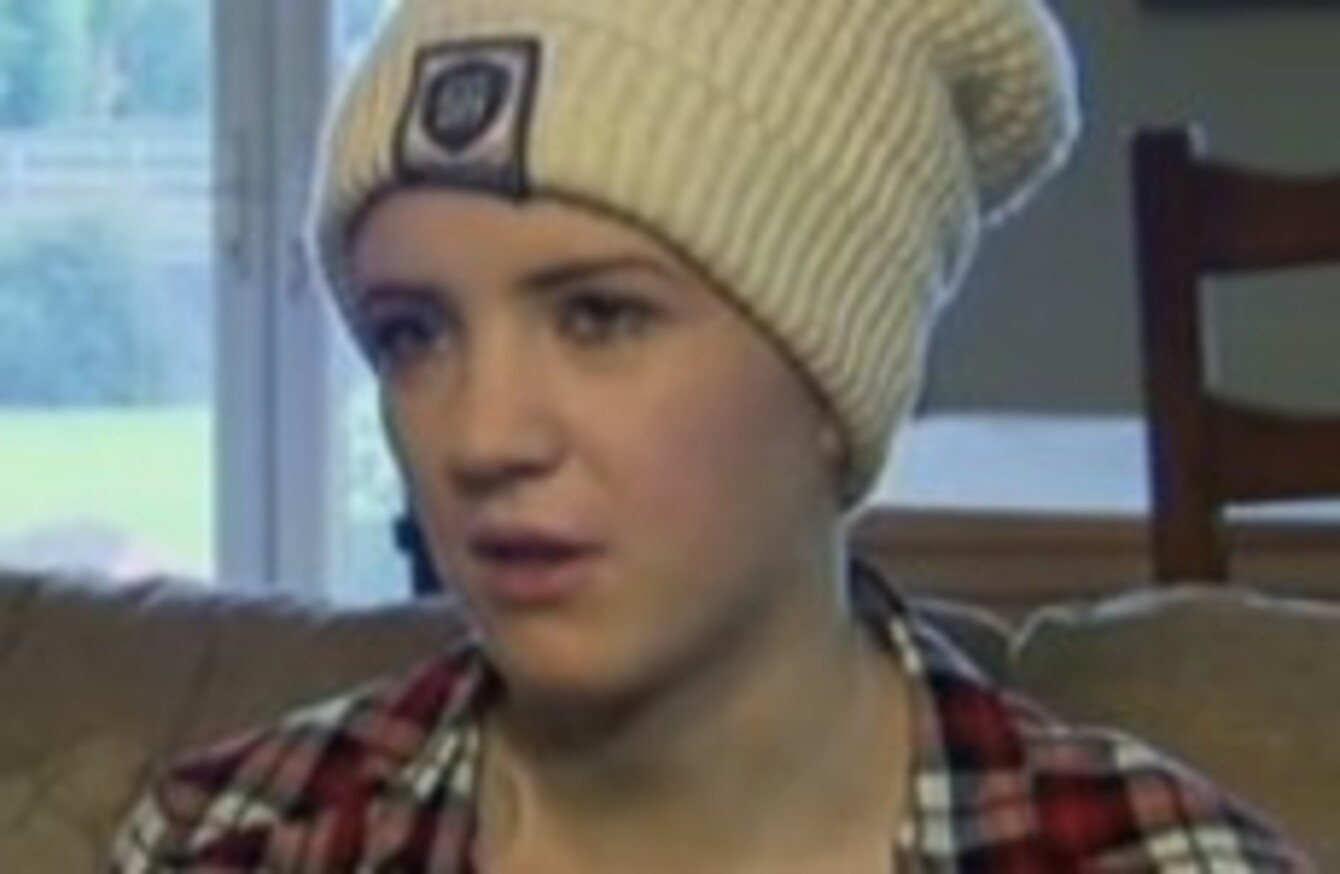 Claire McNamara
Image: Screengrab/RTE
Claire McNamara
Image: Screengrab/RTE
A 14-YEAR-OLD from Galway has been cured of a extremely rare blood disorder known as PNH.
Claire McNamara was diagnosed last July, but unfortunately there was no bone marrow match.
However, her doctors at Our Lady's Children Hospital checked the international register, where a match in Europe was found.
Bone marrow transplant 
McNamara underwent a successful bone marrow transplant from her donor – a 22-year-old male from Germany.
Speaking to RTÉ News, McNamara said when she was sick she felt very low and didn't want to go to school.
Since having the operation, which has cured her of the disorder, she is much happier and can sleep a lot better.
"I am one of the lucky ones."
PNH recently hit the headlines when the Health Service Executive (HSE) agreed to supply patients with the drug used to treat the disorder, Soliris.
The cost of the drug per patient per year is in excess of €400,000. While it is used to treat PNH, it does not cure it.