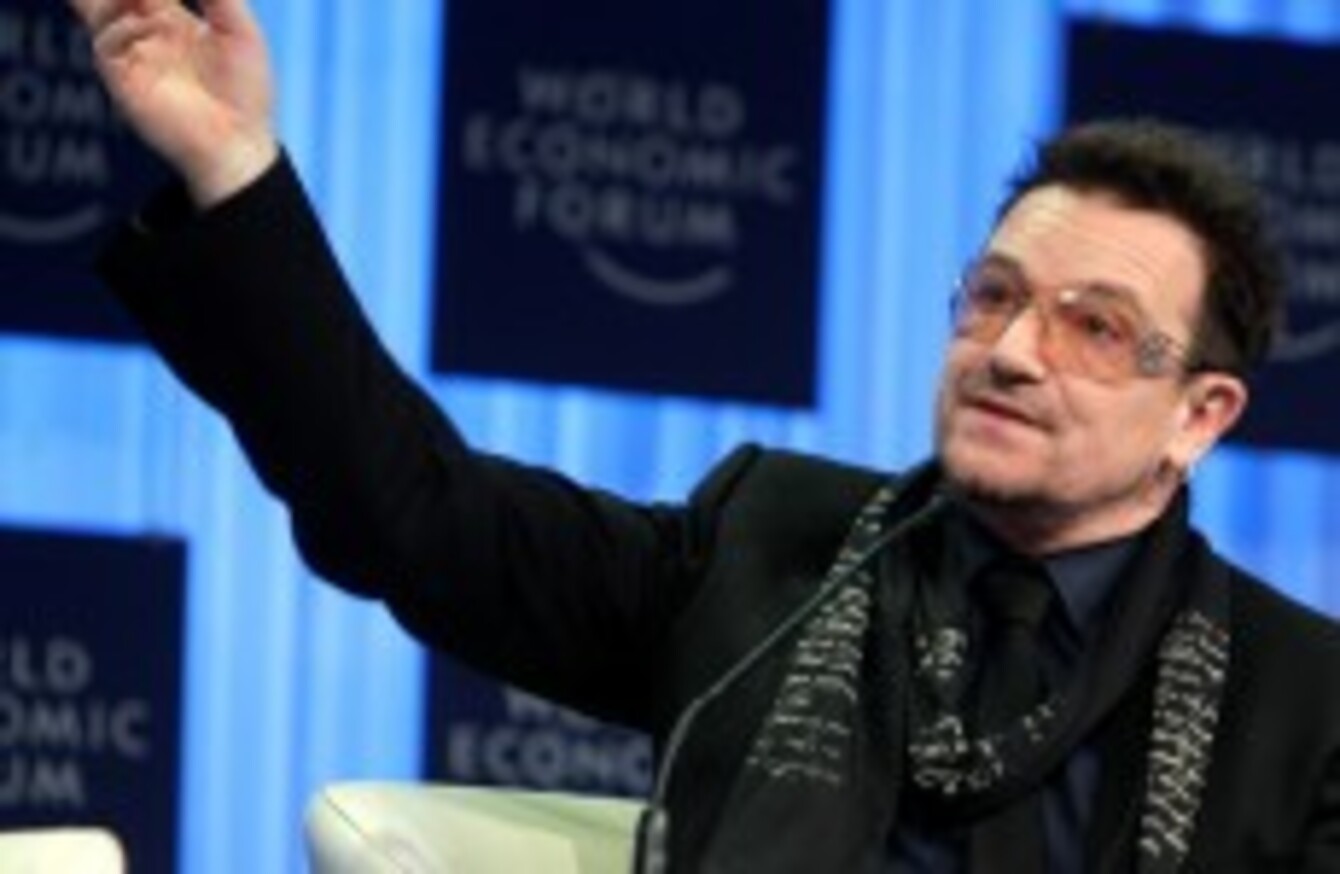 Image: Press Association
Image: Press Association
U2 FRONTMAN BONO played a key role in persuading Google to move its international headquarters to Ireland in 2004 it is reported today.
According to the Sunday Independent, Bono persuaded close friend Sheryl Sandberg - Google's director of online sales and operations – to move to Dublin, citing sources at IDA Ireland.
Bono himself acknowledged the role he played in getting Google to move its operations to Ireland, saying in an interview with Hot Press magazine last week:
I worked personally quite hard to get Google to choose Ireland as their headquarters outside of America and I'm very proud of it being here – and Facebook now.
The technology giant currently employs 2,000 people in Ireland having moved here in late 2003.
It initially set up an operation in Earlsfort Terrace in Dublin before creating 200 jobs in Ireland in 2004 and eventually moving to massive docklands offices near U2′s own studios.
Dublin was in a straight battle with Switzerland when it came to Google making its decision and the Sunday Independent reports that ultimately it was Sandberg that made the call to move to Ireland, on the advice of Bono.