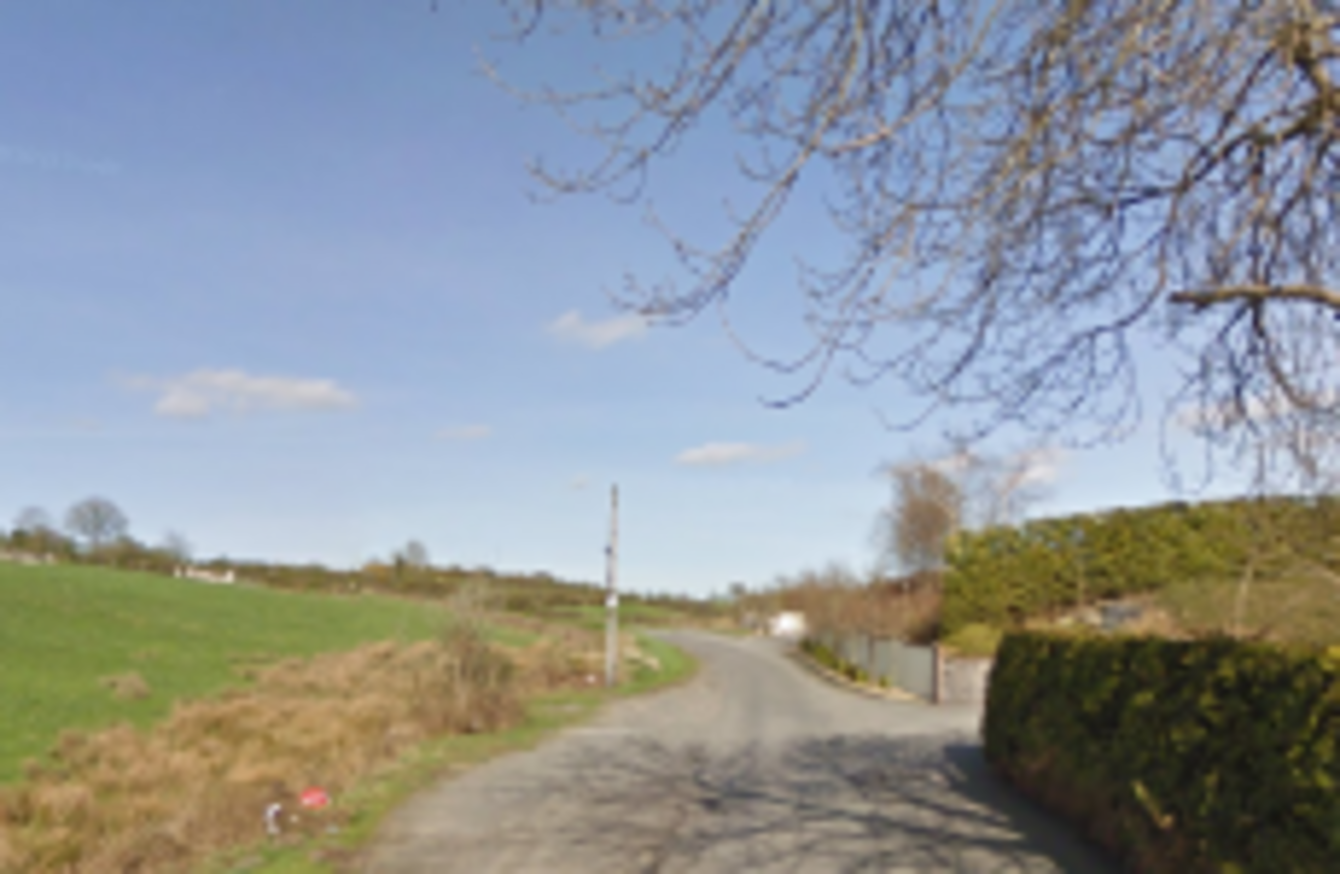 Corliss Road, Crossmaglen.
Image: Google maps
Corliss Road, Crossmaglen.
Image: Google maps
Updated 2.21 pm
A SUSPECTED BOOBY trap bomb exploded outside the home of an Armagh man as he was trying to remove an threatening poster that was erected outside his house.
The incident happened outside at Corliss Road near Crossmaglen yesterday with the man then reportedly undergoing emergency surgery .
The man has been named as Frank McCabe Jr and could lose an eye as a result of the blast.
Deputy First Minister of Northern Ireland Martin McGuinness says the attack was carried out by criminals in the border area who have been "masquerading as republicans".
McGuinness linked the attack to other criminals in the border area including the murder of Garda Adrian Donoghue. He said that the attack demonstrates the danger to members of the community who 'advocate accountable policing'.
The Irish News reported that the poster allegedly contained the word "tout".
"My party colleagues in south Armagh and north Louth have been calling on the Gardaí and the PSNI to do more to tackle organised criminals in this area," McGuinness said. "Including those who murdered Garda Aidan Donoghue two years ago and those involved in fuel laundering and other rackets."
Sinn Féin MP Conor Murphy also claimed that the the poster was erected by an organised crime gang, adding that police recently visited the family to tell them they were in danger.
"Now these people have attempted to kill a member of the family with a device placed close to their home," Murphy said.
Police say they are continuing investigating the apparent explosion and have placed a 200m cordon around the area. The Blaney Road from Loughross Road to the border has been closed.
Murphy said that what happened yesterday was "clearly an attempt to murder people", adding that the "thugs" involved are opposed to the peace process.
"Let me be absolutely clear, this was the work of a gang of criminals and I unreservedly condemn this latest cowardly action," he said.