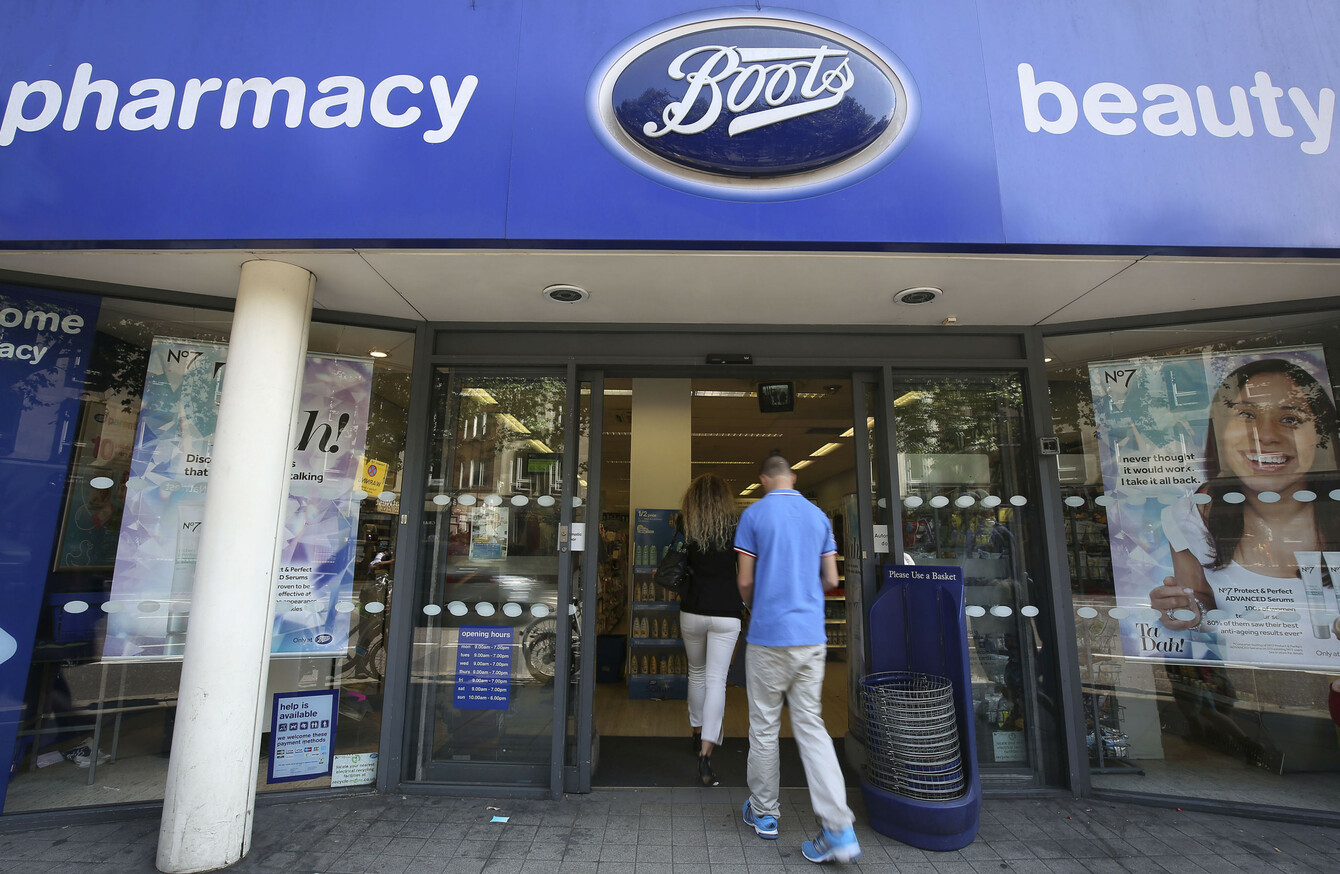 Boots has said it will try and make the morning-after pill cheaper.
Image: Philip Toscano/PA Images
Boots has said it will try and make the morning-after pill cheaper.
Image: Philip Toscano/PA Images
PHARMACY CHAIN BOOTS has apologised after it came under fire for 'infantilising women' in response to calls for it to reduce the price of the morning-after pill.
The chain was criticised by 35 female Labour MPs who signed a letter criticising Boots for charging up to £30 for emergency contraceptive Levonelle.
In response to calls for it to reduce the price, Boots had said that doing so could lead to it being accused of "incentivising inappropriate use" by women.
This language was criticised by the MPs led by Jess Phillips, chair of the Labour Women parliamentary party group.
In a letter signed by the 35 women, they accused Boots of trying to moralise to women:
The justification given by Boots for maintaining the high price was that it did not want to face complaints or to incentivise the use of emergency contraception. This infantilises women, Boots' largest customer base,  and suggests Boots take a moral position against women's choices, which is unacceptable.
"The reason women go to take emergency contraceptive is because they need them. They're incentivised by their situations," Phillips added while speaking to LBC.
Following the criticism, Boots last night released a statement in which it apologised for a "poor choice of words" and promised to make it easier for women to access the morning-after pill.
"Pharmacy and care for customers are at the heart of everything we do and as such we are truly sorry that our poor choice of words in describing our position on emergency hormonal contraception (EHC) has caused offence and misunderstanding and we sincerely apologise," a Boots spokesperson said in a statement.
We firmly believe in the right of all women to access the EHC service with ease and convenience, and have long been at the forefront of increasing accessibility of contraception for women.
Sky News reports that Boots charges £28.25 for the Levonelle emergency contraceptive and £26.75 for its own version, while Tesco charges £13.50 for Levonelle and Superdrug £13.49 for a generic product.
In its statement, Boots said that its pricing is made up of both the cost of the pill as well as the medical consultation ahead of its purchase.
"As a leading pharmacy, we will not compromise or undervalue this professional service. The consultation with the pharmacist is necessary to understand the patient's individual circumstances and ensure we provide an appropriate, safe and effective medicine for her."
Boots added, that it will endeavour to source cheaper generic versions of its emergency contraceptive.