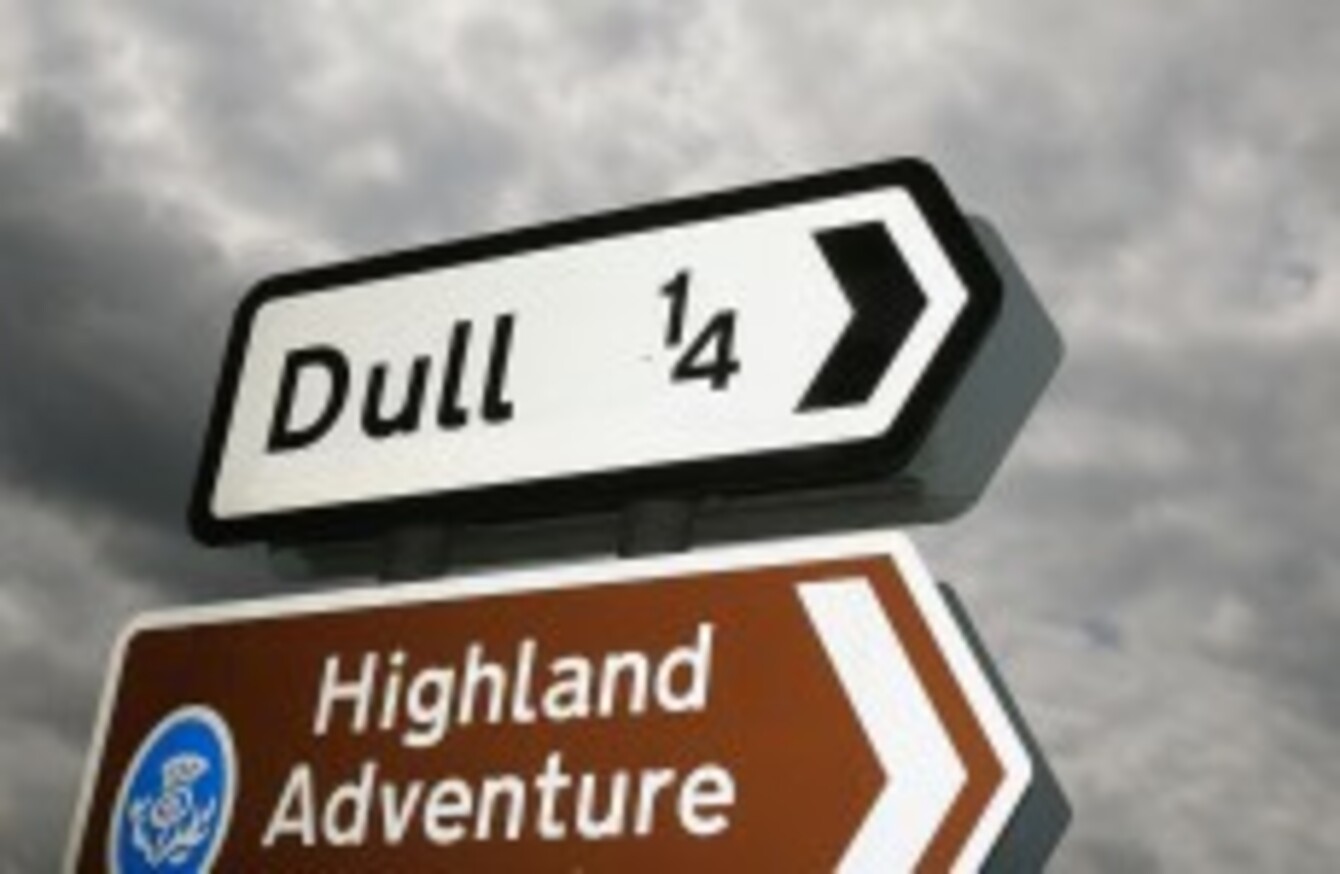 Image: David Cheskin/PA
Image: David Cheskin/PA
IT MAY BE one of the most interesting things to happen in Boring lately.
The US town of Boring has voted to be twinned with the Scottish town of Dull. The decision was made at a town meeting last night where 38 Boring residents voted in favour of the partnership.
Oregon news website Outlook reports that tshirts and hats with a logo for the two towns were already being sold at the meeting last night.
The idea came about after a woman from Dull passed through Boring as part of a tour of energy-efficient homes. The two towns set up a Facebook group to document media coverage of the run-up to last night's vote and to share some of the more unique features of each town (there's quite a few photographs of unusual-looking bulls in Dull fields).
The pairing is seen as a good move for tourism and possible exchange visits for the two towns.
The twinning is technically an unofficial one because of the difference in size: Boring has a population of around 13,000 while Dull has just 60 people, which means they cannot become official sister cities.
The BBC reports that Dull plans to mark the pairing with a new road sign and a street party. Exciting times.
Here's what Dull in Scotland looks like:
Dull twinning

Source: David Cheskin/PA Wire

Dull twinning

Source: David Cheskin/PA Wire

Dull twinning

Source: David Cheskin/PA Wire

Dull twinning

Source: David Cheskin/PA Wire

Dull twinning

Source: David Cheskin/PA Wire