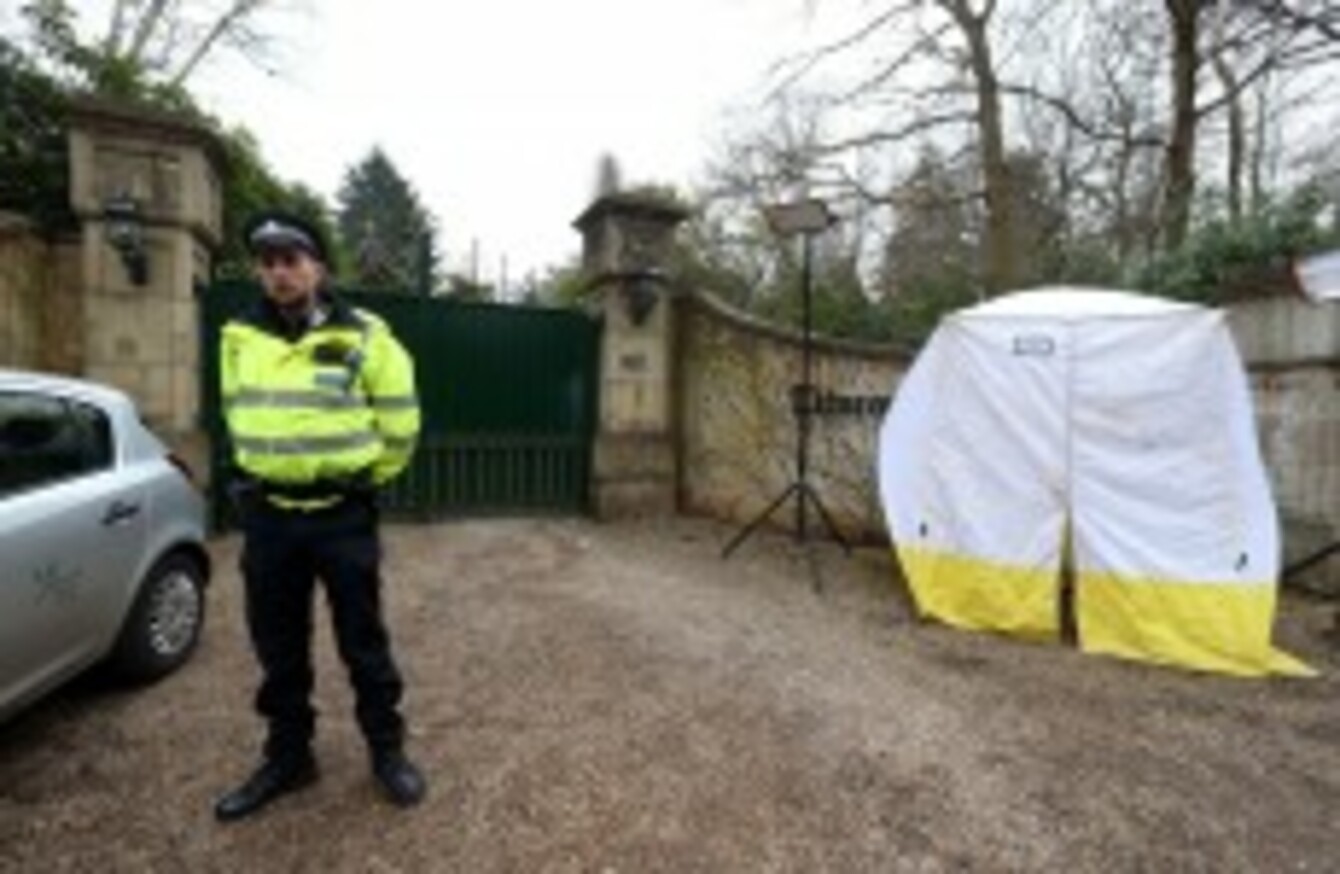 Police outside the home of Boris Berezovsky in Berkshire yesterday
Image: Steve Parsons/PA Wire
Police outside the home of Boris Berezovsky in Berkshire yesterday
Image: Steve Parsons/PA Wire
A POST-MORTEM ON  Russian oligarch Boris Berezovsky has found that his death was caused by hanging.
The 67-year-old exile was found dead in his home in Ascot in London on Saturday. There had been some speculation that foul play may have been involved as Berezovsky had become an outspoken critic of Russia since he had left the country in 2000.
In a statement late last night, the Thamas Valley Police said there was nothing to indicate that any kind of violent struggle had taken place.
"The results of the post-mortem examination, carried out by a Home Office pathologist, have found the cause of death is consistent with hanging," the statement said.
More tests, including a toxicology examination, will now be carried out but the results are expected to take several weeks.
A full forensic examination of Berezovsky's home will continue for several more days as part of the investigation, police said.
Berezovsky fled Russia after becoming unpopular with Vladimir Putin and became a critic of the lack of free speech in his former home.
Berezovsky was one of a small number of Russians who profited massively from the country's sell-off of state assets to the private sector after the collapse of communism.