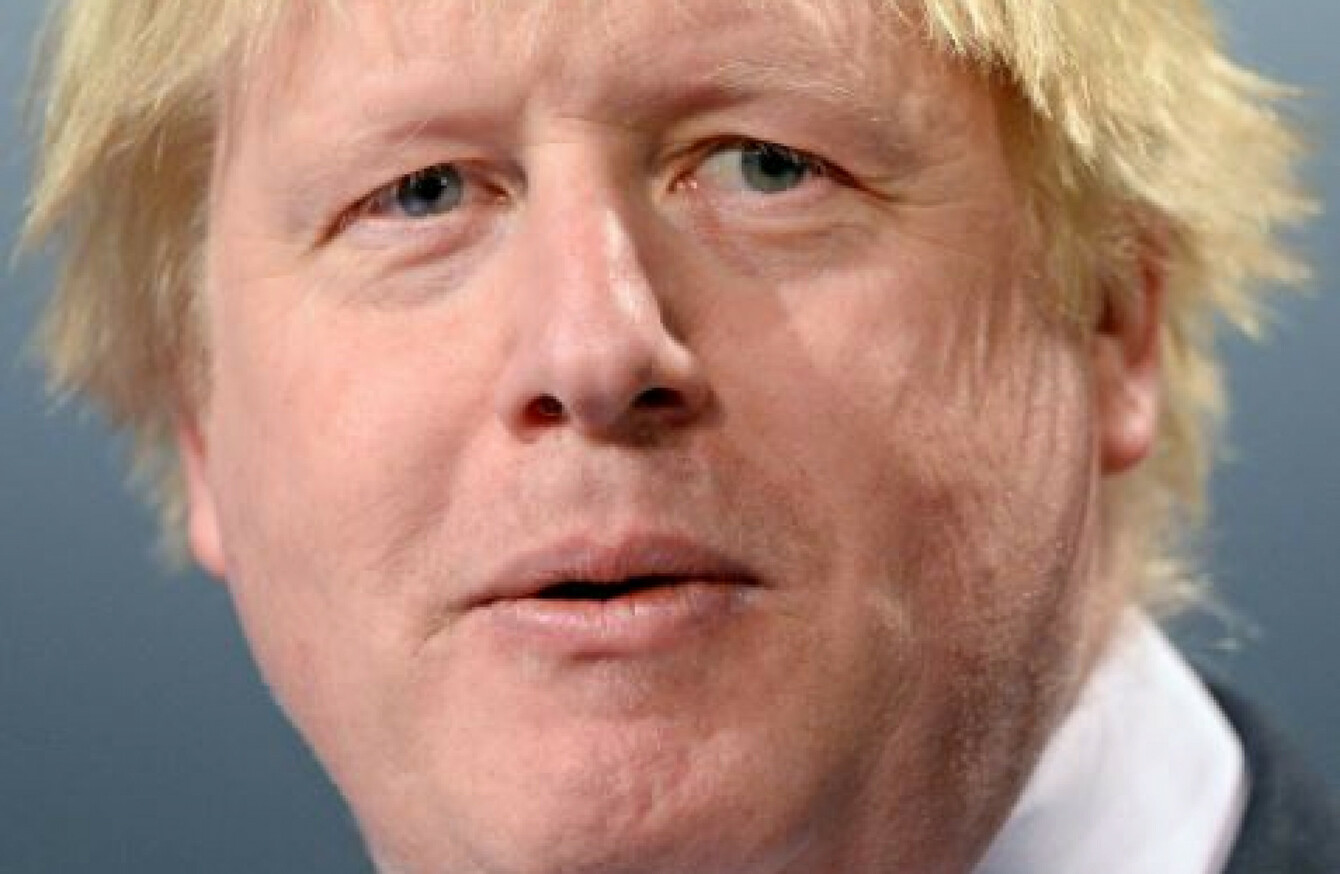 Boris Johnson
Image: Victoria Jones/PA Wire/PA Images
Boris Johnson
Image: Victoria Jones/PA Wire/PA Images
BORIS JOHNSON HAS denied he's planning to quit as the UK's Foreign Secretary.
There have been rumours Johnson is considering stepping down because he disagrees with Prime Minister Theresa May's approach to Brexit.
Speaking to the Guardian, Johnson played down the reports, stating: "I am mystified by all this stuff.
"Not me, guv. I don't know where it is coming from, honestly. It feels to me like an attempt to keep the great snore-athon story about my article running. I think that is what is going on."
Johnson was referring to the 4,000-word article he wrote for the Daily Telegraph last week in which he urged Britain to make a clean break with the European Union after Brexit.
The article led to a colleague accusing Johnson, who campaigned for the UK leave the EU, of "backseat driving".
Special meeting 
May is set to hold a special cabinet meeting tomorrow – on the eve of her highly anticipated Brexit speech in Florence this Friday, as she seeks to bring her ministers in line behind her EU strategy.
"There will be a cabinet meeting on Thursday morning ahead of the speech on Friday," a Downing Street spokesman told AFP.
Addressing one of the most contentious issues in negotiations with Brussels, Johnson wrote in the article that Britain should not continue paying into the EU budget after Brexit, even at the price of continued access to Europe's single market.
Despite the challenge to her authority, May sought to brush off the controversy during a trip to Canada yesterday, saying: "Boris is Boris."
"The UK government is driven from the front and we all have the same destination in our sights — and that is getting a good deal for Brexit with the European Union," she told reporters in Ottawa.
- © AFP 2017, with additional reporting by Órla Ryan