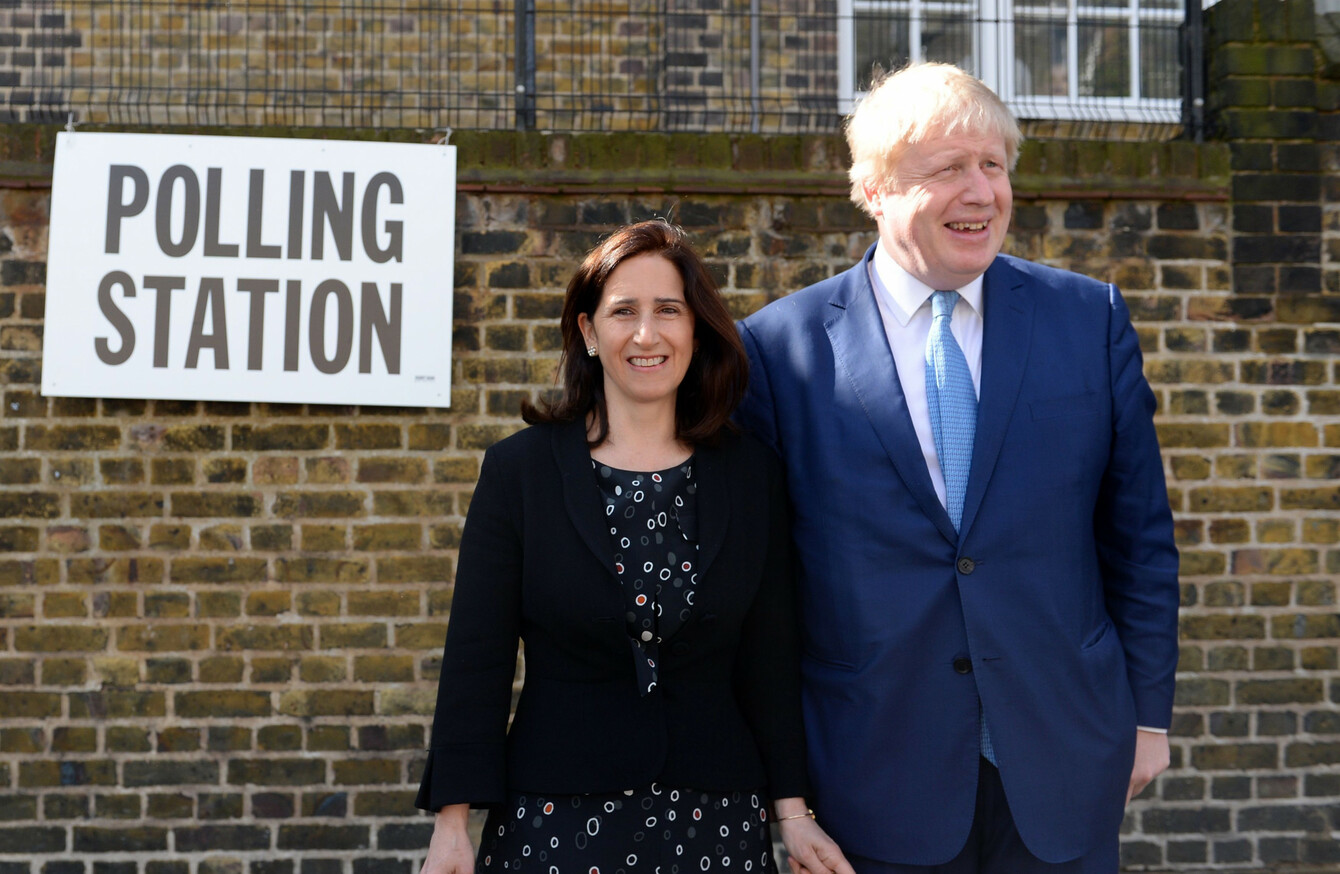 The couple at a polling station in 2016
Image: Stefan Rousseau/PA Images
The couple at a polling station in 2016
Image: Stefan Rousseau/PA Images
THE FORMER UK foreign secretary Boris Johnson has separated from his wife Marina Wheeler, and they are now set to be divorced.
Johnson, who is also a former London Mayor, has been living apart from Wheeler for the past few months, the Sun reported.
The pair have been married for 25 years.
A number of UK outlets are reporting this morning that Johnson faces claims of alleged infidelity which have led to the split.
In a joint statement, Johnson and Wheeler said: "Several months ago, after 25 years of marriage, we decided it was in our best interests to separate.
We have subsequently agreed to divorce and that process is under way. As friends we will continue to support our four children in the years ahead. We will not be commenting further.
Johnson has been a major critic of Theresa May's government in recent months, resigning from his position as foreign secretary over her Brexit strategy. 
The MP for Uxbridge and South Ruislip had been married once before, to Allegra Mostyn-Owen before they were divorced in 1993 and he remarried the same year.
While Mayor of London, The High Court ruled that his affair with an art consultant which resulted in the birth of a daughter in 2009 could be reported on by media because it was "in the public interest", the Telegraph reported.