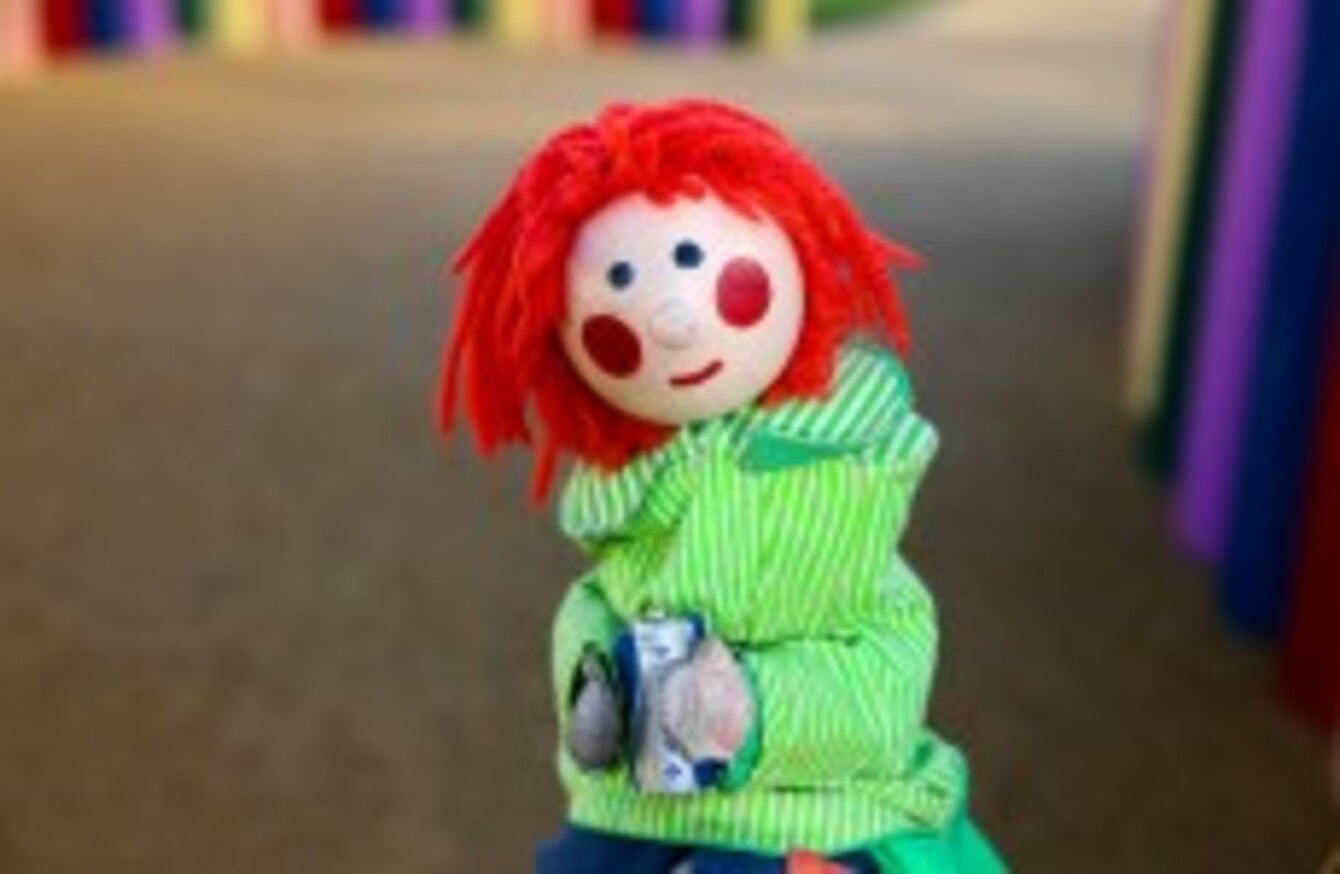 Bosco wants everyone to recycle their waste batteries to raise money for LauraLynn
Image: Maxwell Photography
Bosco wants everyone to recycle their waste batteries to raise money for LauraLynn
Image: Maxwell Photography
HE HAS RED hair, rosy cheeks and lives in a box. If you were a kid of the 80s then you'll recognise this description straight away.
Bosco, the much loved puppet, entertained Irish children for much of the late 70s and 80s, with repeats of the show shown on RTÉ up until 1998.
'Hello boys and girls.' This iconic catchphrase opened the show, which was jam-packed with favourites like the Magic Door, Faherty the Dog, the McSpuds and Freddy Fox.
So what is Bosco up to these days? Well, he's still in the entertainment business, spreading joy to a new generation of children.
Paula Lambert, the puppeteer behind Bosco, who has continued on with Bosco in theatres up and down the country, said that Bosco continues to be loved by children today.
Bosco's appeal
"Children just love the Bosco. He still appeals to kids today," she said. "Of course, there is nostalgia there too, as Mammies and Daddies bring their kids to the show."
Lambert said that she is protective of the Bosco character. "He is what he is. He is a very loyal character, which is why he hasn't changed much in all the years."  
Born in Donnybrook in Dublin 4 in 1978, and with no definitive answer as to whether Bosco is a boy or a girl, Bosco has filmed 386 programmes for RTÉ.
In the run up to Christmas, Bosco is getting involved in a new project and is throwing his weight behind something very important to him, the LauraLynn Children's Hospice. 
Once again Bosco is leading the recycling call for LauraLynn, with WEEE Ireland, and asking the public to collect their waste batteries for recycling as a part of the annual campaign to contribute to LauraLynn, Ireland's Children's Hospice.
LauraLynn 
In 2012/2013, the public recycled 25 million batteries, raising €90,ooo for the charity, and it is hoped that the 2014/2015 campaign will be even more successful.
Lambert said:
LauraLynn is an amazing place, but they get no money, so Bosco is trying to help raise awareness of the great work they do.In a perfect world we wouldn't have to do this, but they are only amazing. Bosco really wants to get the word out that this is a beautiful place, not a scary place for children.Bosco loves going there and making the children smile. It really is a special place.
The money raised will go towards the LauraLynn at Home programme, which is currently being trialled in Dublin North-East and Dublin Mid-Leinster with a view to being rolled out nationwide next year. It provides hands-on care in the home, provided by a team of dedicated LauraLynn nurses and health care assistants, giving families respite.
Lambert said Bosco wants everyone to know about the good work LauraLynn does and this year, they want to beat the €90,000 mark, said Lambert.
With the Late Late Toy Show on this Friday, we had to ask if Bosco would be making an appearance? Unfortunately not, said Lambert, who added that last year was actually the first time Bosco appeared on the Toy Show in over 30 years. He will be watching though, she said.
To help this years battery recycling campaign you can simply recycle your waste batteries anywhere that you see the blue WEEE Ireland battery box. You will find them in local shops, businesses and schools across the country. All retailers that sell batteries are obliged to take them back for free so there is no excuse to not make your 'donation' this year and help LauraLynn.
To find out more about LauraLynn please visit lauralynn.ie