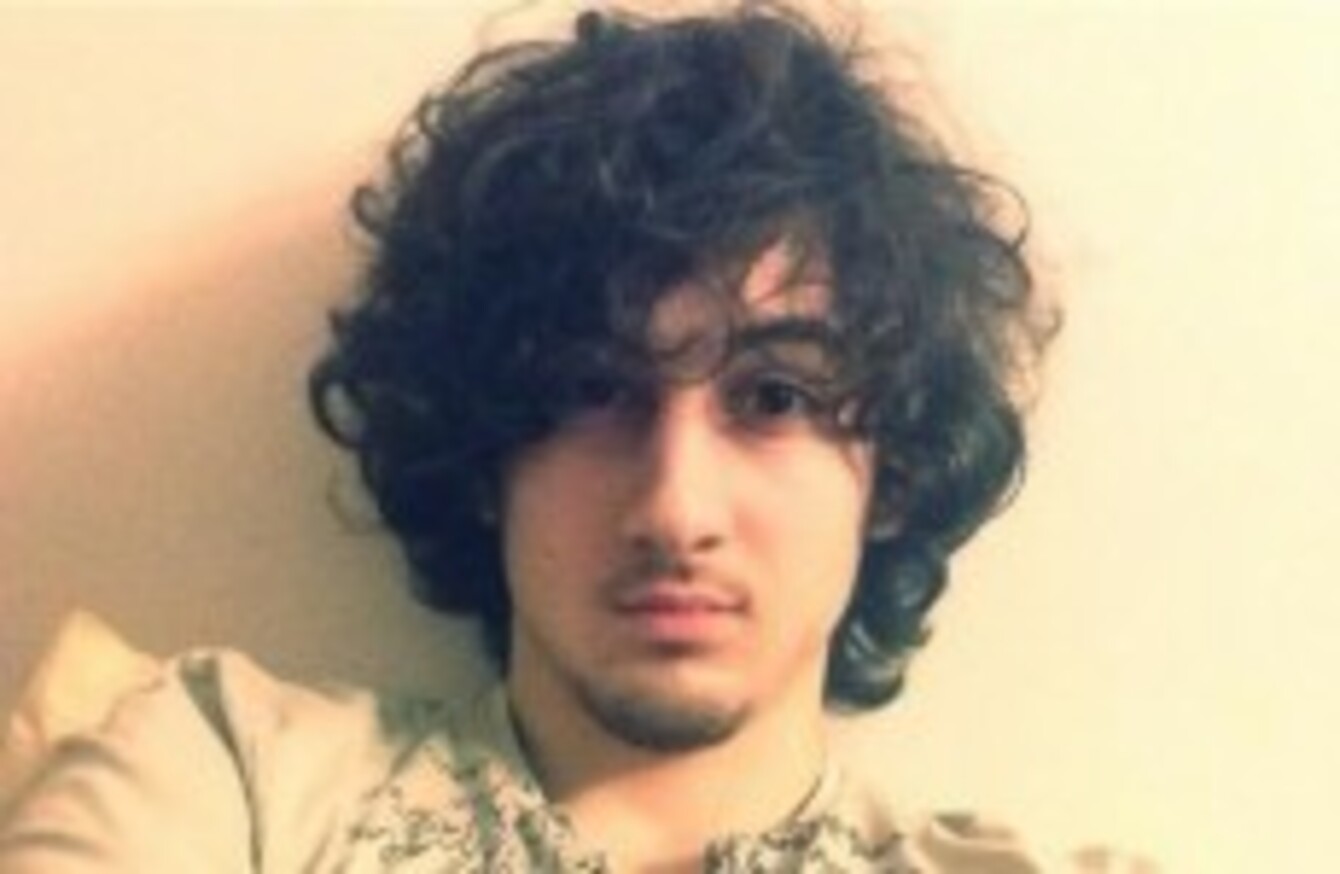 THE JURY IN the case of 21-year-old Dzhokhar Tsarnaev, accused of carrying out the Boston Marathon bombing, has found him guilty of conspiracy to use a weapon of mass destruction.
He was also found guilty of causing the death of Krystle Campbell, Lingzi Lu, Officer Sean Collier and Martin Richard, as well as possessing the "pressure-cooker" bomb that exploded at the finish line of the marathon.
The jury found Tsarnaev guilty of placing the bomb and destroying propery, discharging a weapon, carjacking, possessing pipe bombs and theft.
In total, he was found guilty on all 30 counts.
The Muslim immigrant of Chechen descent, who took US citizenship in 2012, now faces the death penalty or life in prison without parole when he is sentenced by the same jury after a later second phase of the trial.
The verdict comes in the second day of deliberations, 724 days after the bombing ripped through Boylston Street.
Three people were killed and 264 others wounded, including 17 who lost limbs, in the twin blasts at the city's marathon on April 15, 2013.
MIT police officer Sean Collier was shot in his car four days later.
The court has recessed before beginning the penalty phase.