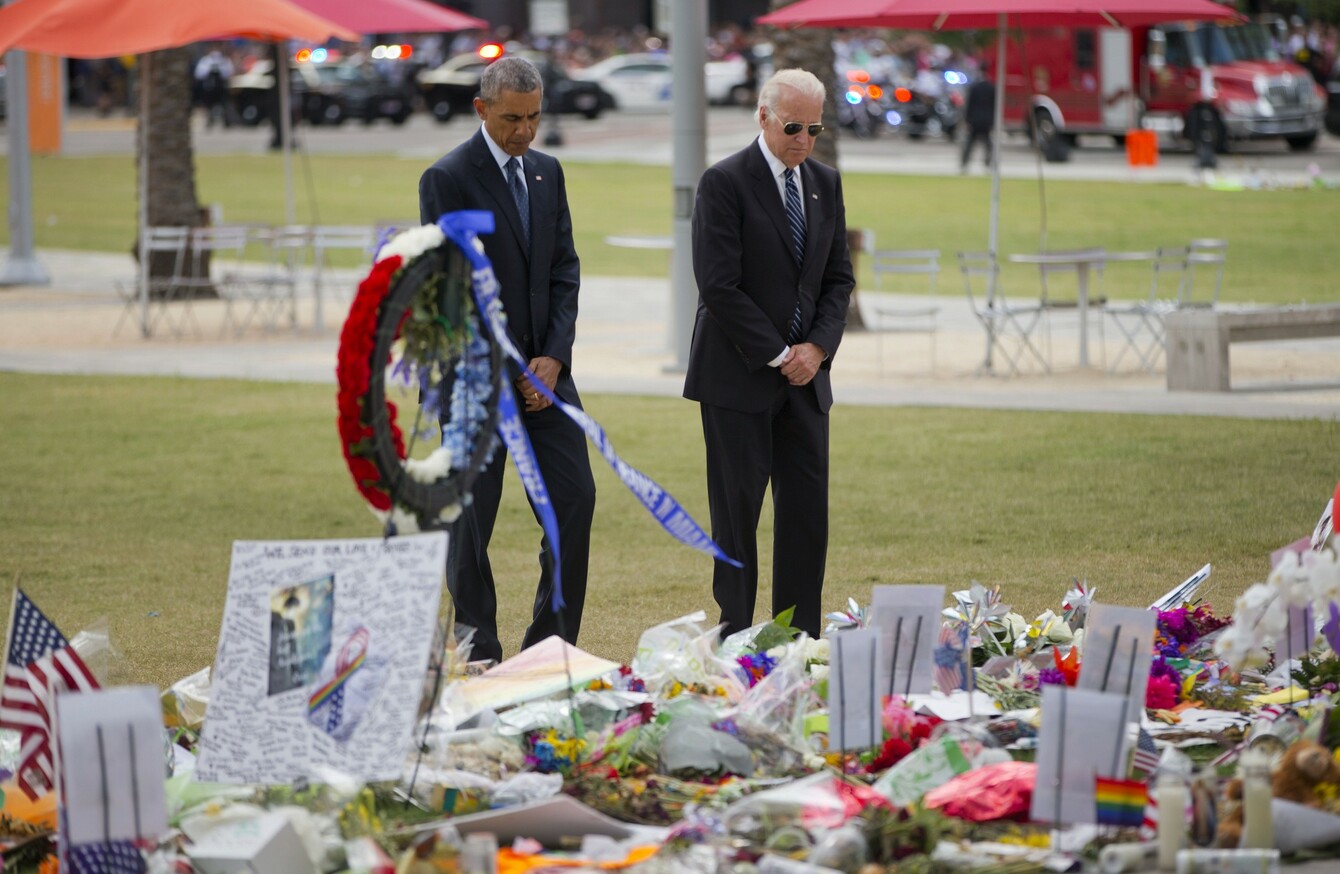 Image: Pablo Martinez Monsivais
Image: Pablo Martinez Monsivais
THE BOSTON GLOBE is tweeting the names of hundreds of victims who have been shot in America since a ban on assault weapons expired in 2004.
In the wake of the Orlando shooting, the newspaper started tweeting the names of victims after it published a powerful front page with the headline: 'Make It Stop' yesterday.
Its Twitter feed has since been filled with the names of dozens of victims who have been shot in the last 12 years, with the hashtag #MakeItStop soon trending online.
The campaign comes after the worst mass shooting in US history last Sunday when gunman Omar Mateen stormed a gay nightclub in Orlando, killing 49 people.
"Greed, legislative cowardice, advanced technology — that is how we got here," the paper's editors wrote yesterday.
"The United States has been pummeled by gun violence since the assault weapons ban expired in 2004.
"This year, mass shootings have already claimed 61 lives. One class of gun, semiautomatic rifles, is largely responsible. But this nation cannot be a hostage of fear. We can make it stop."
In 1994, Congress voted to prohibit the sale of certain assault weapons in the US, but the ban expired in 2004. According to the Boston Globe, there have been 47 mass shootings since then in which a total of 411 people were killed.
We do not yet know who will be the next president of the United States, but there's nearly a mathematical certainty that the person to hold that office will be called on to console a grieving nation after another mass shooting.
It is shocking that a democracy as mature as ours is fundamentally unable to have an adult conversation about guns — as if the Second Amendment has sentenced us all to an unending argument about how many angels fit onto the head of a firing pin.
The paper also tweeted its support for US Democrat Chris Murphy who led a 14-hour filibuster in the Senate yesterday, demanding stronger gun control.