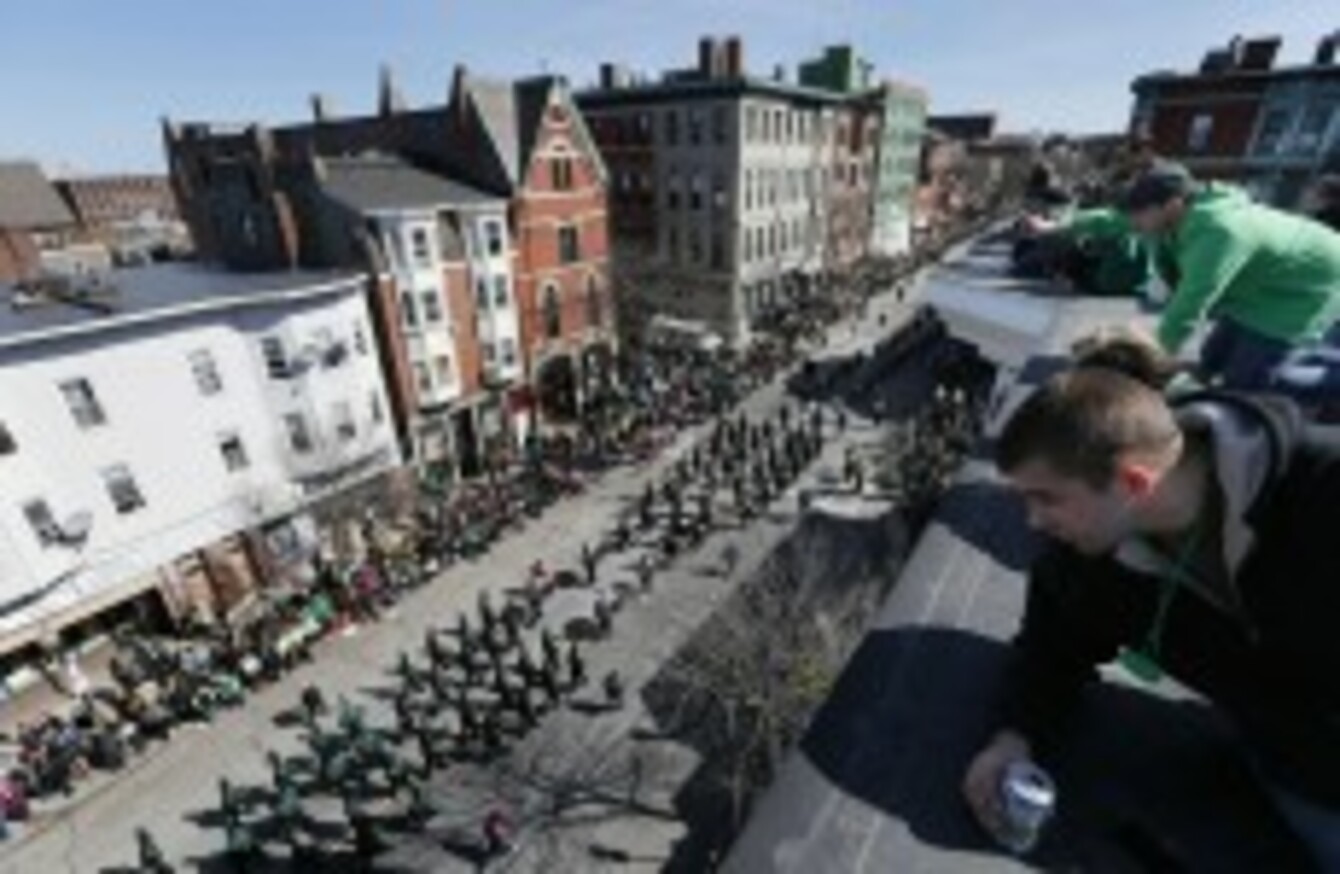 People watch the St Patrick's Day parade from a rooftop in Boston yesterday
Image: AP Photo/Michael Dwyer
People watch the St Patrick's Day parade from a rooftop in Boston yesterday
Image: AP Photo/Michael Dwyer
ALMOST 300 PEOPLE were cautioned by police at the St Patrick's Day parade in Boston yesterday.
Police confirmed that a total of 293 people were given citations for public drinking at the parade in south Boston, which has a large Irish-American population.
Five people were arrested: two of them for disorderly conduct and three for public drinking.
However Boston Police said that the parade had passed off well in the whole.
"The vast majority of those who attended [the] parade did so in a fun and safe manner," the BPD said in a statement. It thanked people who had celebrated "responsibly".
Spectators watch the St Patrick's Day parade in Boston. (AP Photo/Michael Dwyer)
The Boston Globe reported that some parade attendees "appeared to view the day as an occasion for unabashed public drinking".
"Beer cans littered the streets, and men sought the privacy of alleyways to urinate," the paper reported. "Dense crowds combined with intoxication led to minor scuffles along the parade route".
There had been tension ahead of the parade as negotiations lumbered on between parade organisers and a gay rights group over whether they would be allowed to participate.
The Boston Police Gaelic Column marches in the St Patrick's Day parade yesterday (AP Photo/Michael Dwyer)
Irish-American mayor of Boston Martin Walsh withdrew from the parade just before it began because MassEquality, one of the largest LGBT groups in Massachusetts, was refused permission to walk behind a rainbow flag and a banner identifying them as an LGBT group.
Walsh said he was disappointed by the failure of the talks.
New York Mayor Bill De Blasio has withdrawn from the Manhattan parade – which takes place today – over the same issue.