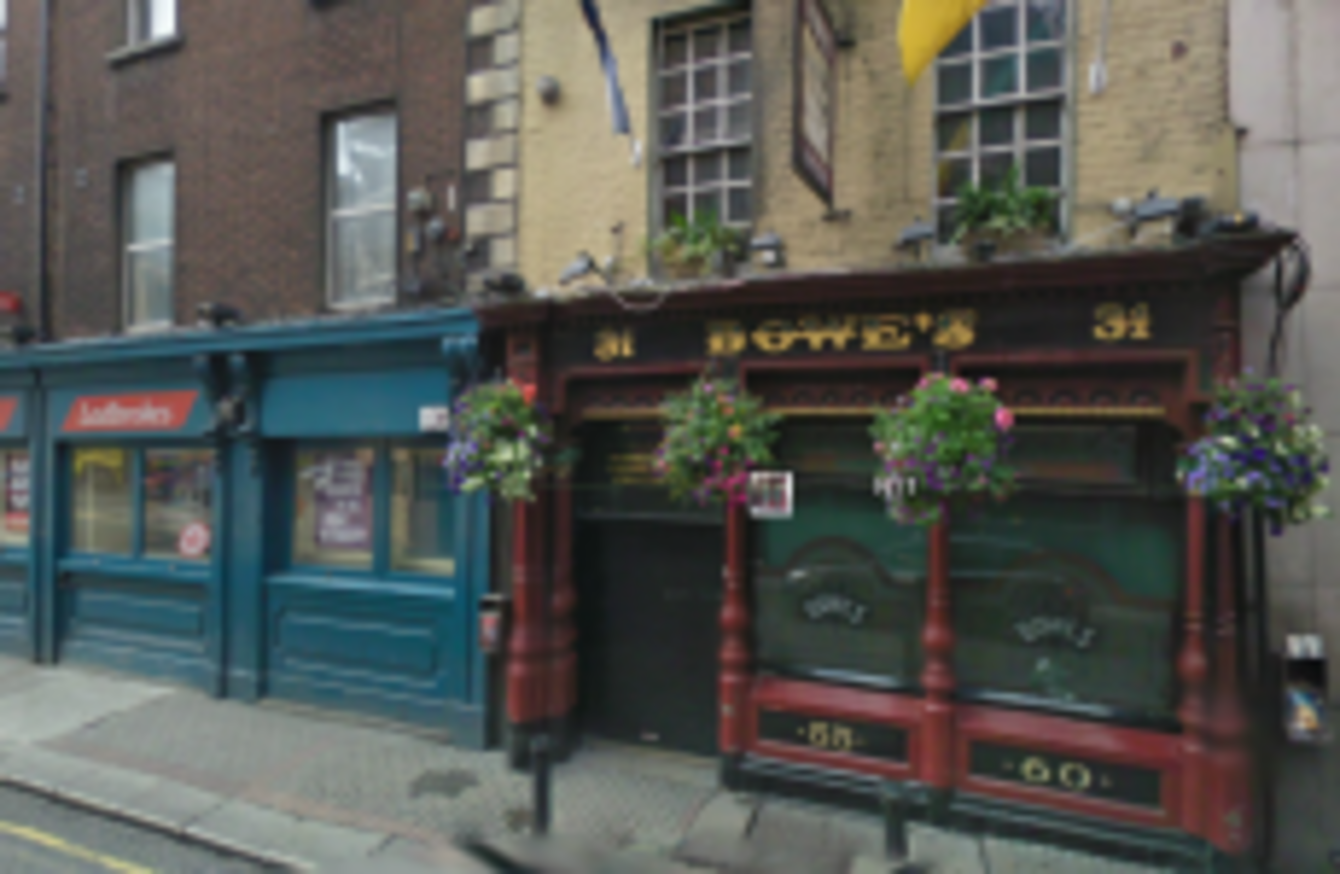 Image: Google Maps
Image: Google Maps
A FIRE AT a Dublin city centre pub was brought under control last night after it broke out in the basement of the premises.
Bowes pub at the corner of Fleet Street and D'Olier Street was evacuated amid the smell of burning and visible smoke, according to Tweeter Kevin Sullivan.
A number of units of Dublin fire brigade attended the scene, with crews entering through a neighbouring Ladbrokes shop.
An investigation into the fire is now underway, and Gardaí believe the cause was accidental.
Image: Niamh Foley