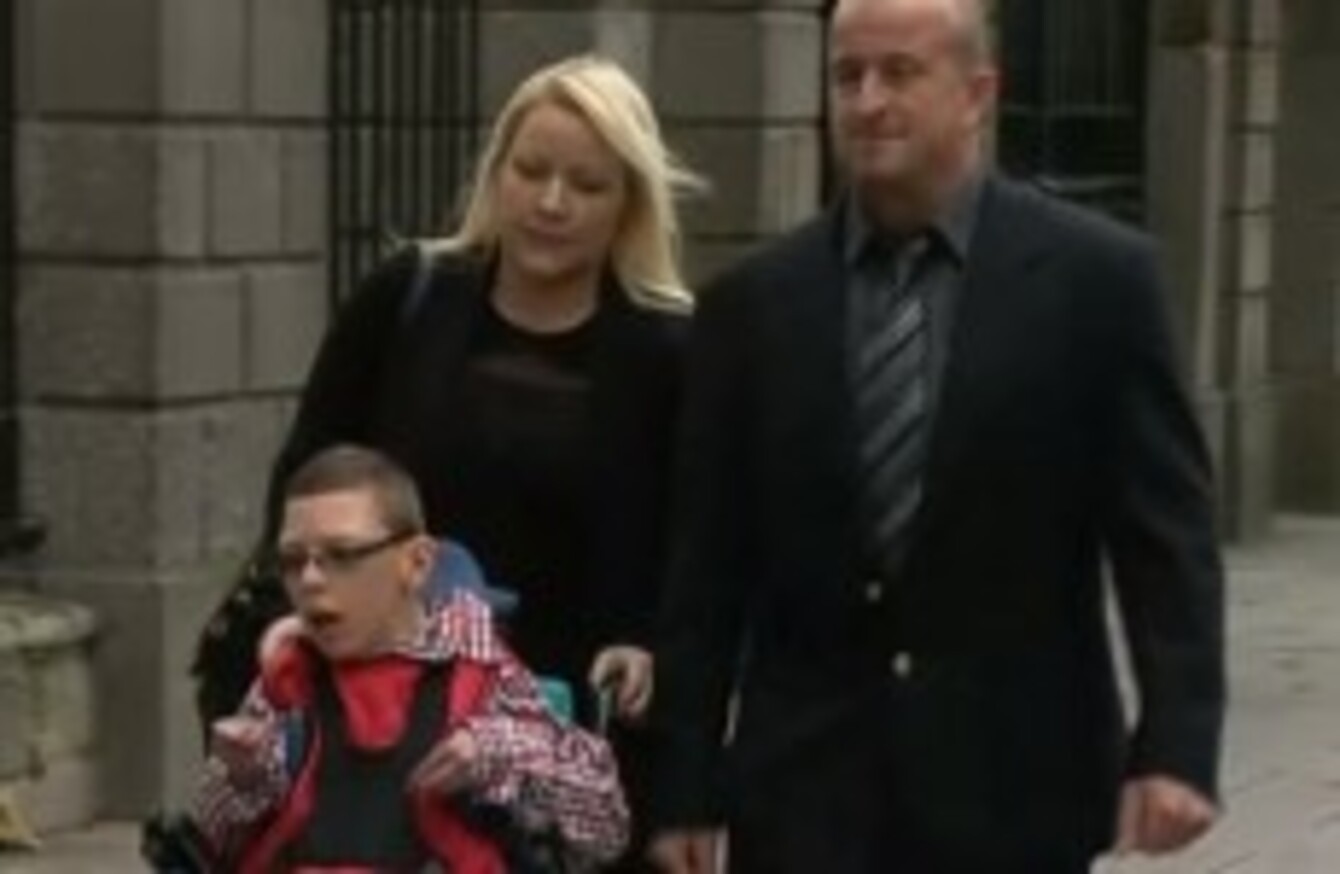 Linda McCarthy with her son.
Image: Screengrab/RTÉ
Linda McCarthy with her son.
Image: Screengrab/RTÉ
AN INTERIM SETTLEMENT for a boy who was brain damaged before his birth was approved by the High Court today.
The €2.75 million settlement was approved in a case taken against a consultant obstetrician who carried out an emergency caesarean section on a woman who was expecting twins. 
Concerns for James McCarthy's mother, Linda McCarthy, were raised by medical staff a week before the C-section. It was said that she should be admitted, however, there was a failure to admit her to hospital and she was sent home.
Twins
When she presented for a scan a week later it showed one of the twins had died.
James McCarthy was then delivered but the damage caused resulted in him not being able to walk, sit up or talk.
Speaking after the ruling Linda McCarthy said they had to fight their case "all the way". She said that despite the Dr Raymond Howard, the consultant obstetrician and gynaecologist at St Joseph's Hospital in Clonmel, County Tipperary admitting liability last month they still had to fight for this ruling.
"You have to do what's right for your child," she said, adding that it won't make up for all the things her son has missed out on in life.