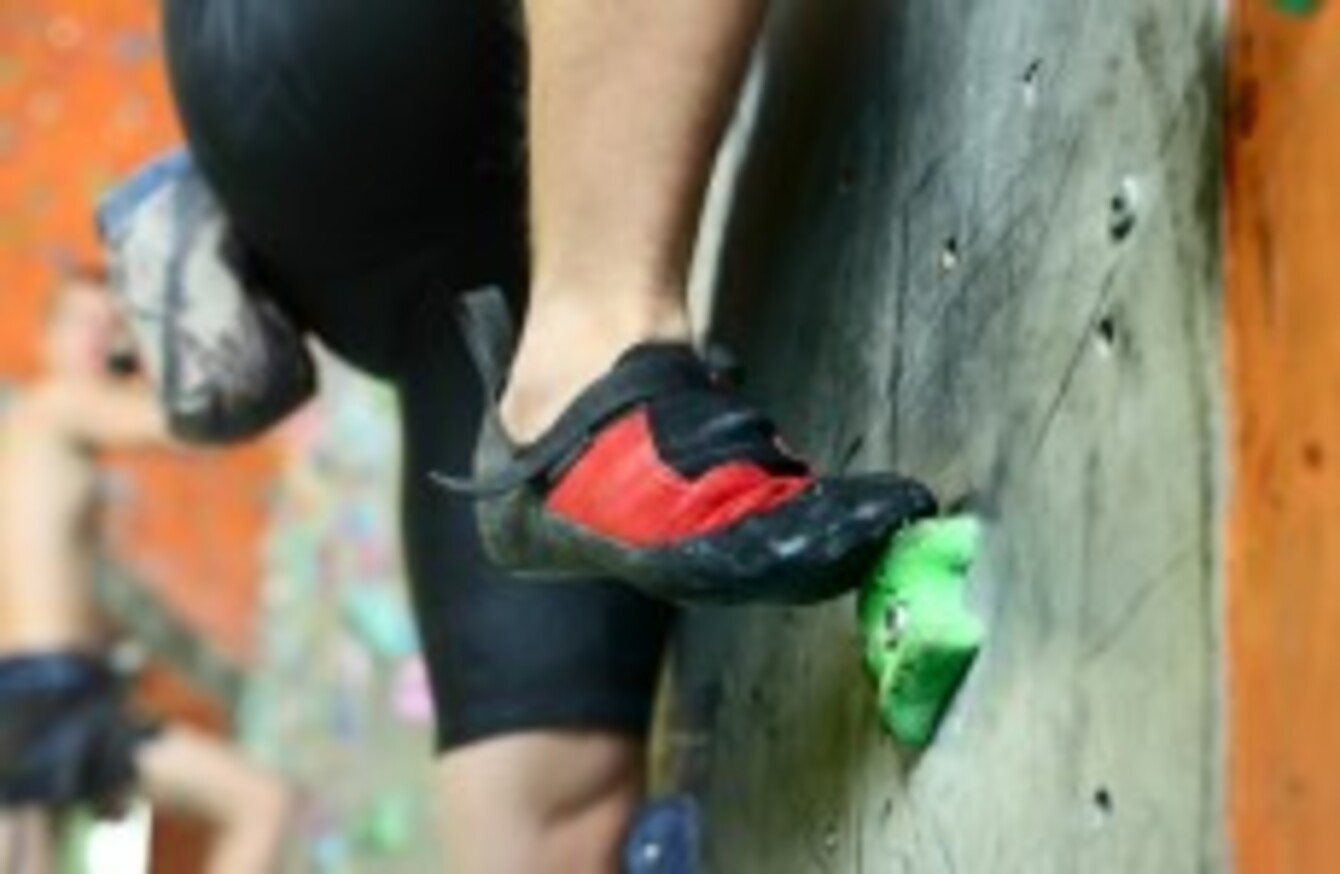 Image: Shutterstock/Dudarev Mikhail
Image: Shutterstock/Dudarev Mikhail
AN 11-YEAR-OLD schoolboy, who broke his left ankle and right elbow when he fell while wall climbing, has been awarded €41,000 damages in the Circuit Civil Court.
Barrister John Nolan told the court that in October 2012, Ross Campbell Harris attended an activity centre, Awesome Walls Climbing Centre in Finglas, Dublin, and had been put into a group of several boys.
Nolan today told the court that Ross's group had been allowed to climb a boulder wall, which is done without a rope, on the second floor on their own and allegedly without staff supervision.
Circuit Court President Mr Justice Raymond Groarke heard that Ross had been climbing a tilted wall when he fell eight feet to the floor, breaking his elbow and ankle.
Ross, who was eight-years-old at the time, had been taken to the Children's University Hospital, Temple Street in Dublin, where back slabs were applied to the fractures.
The court heard Ross had felt stiffness and discomfort in his left foot and ankle for some time after the accident.
Through his father Paul Campbell, of Clonshaugh Drive, Coolock, Dublin, Ross sued Awesome Walls Dublin for negligence and breach of duty.
He claimed the centre had failed to provide a spotter to control his fall. He also claimed it failed to provide climbing shoes or chalk powder, or to provide any instruction, demonstration or training although he was a novice.
Nolan today told the court the defendant had made a €41,000 settlement offer, which he was recommending and which Judge Groarke approved.