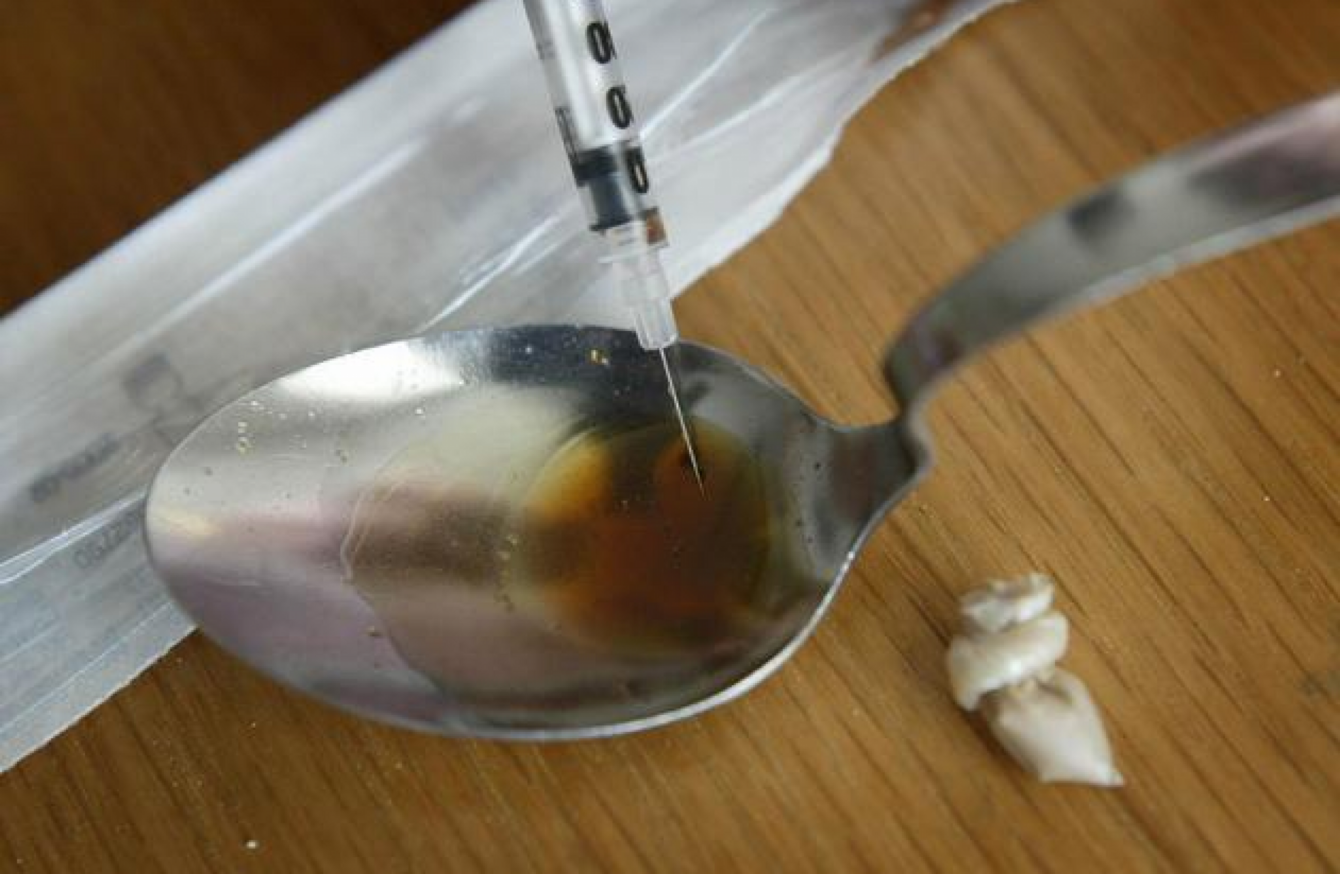 Image: PA Archive/Press Association Images
Image: PA Archive/Press Association Images
A THEN 14-YEAR-OLD Dublin schoolboy who was caught with more than €2,000 worth of cocaine and heroin stashed in his pocket, has been detained for three months.
Judge John O'Connor had described the boy's case as a "horror" and had said earlier that he needed to find out if the boy, now aged 15,  was a dealer or had been used by an organised crime gang to clear a drug debt.
When a probation report on the teenager was furnished to Dublin Children's Court for the boy's sentencing hearing, the judge held that the teenager had reached the threshold for a custodial sentence.
He imposed a six-month detention-supervision order on the boy. This means the teen will serve three months in a juvenile detention centre followed by three months' post-release probation.
The court heard that on a date in April the boy was observed travelling in as a passenger in a car. He was arrested and brought to Ballymun Garda station in north Dublin where he was searched.
Gda Ryan Duddy told Judge O'Connor that "a quantity of drugs were found in his pocket". He said the boy had 22 packets of cocaine worth €232 as well as nine packets of heroin which were worth €1,854.
The teenager, who was accompanied to court by his mother and his barrister, pleaded guilty to the charge but did not address the court. He also admitted obstructing a drug search in north Dublin in May when he managed to run away from from gardaí.
He has also pleaded guilty to a burglary at a house in 2015 in Glasnevin, Dublin where he stole a lawnmower, when he was aged 13. The boy has no prior criminal convictions.
Judge O'Connor said the guilty plea was significant but he added, "It certainly comes across to me that he is a dealer."
Defence counsel Damian McKeone said the court knew the teen for minor offences and this was a "huge step up". He asked the court to note the teenager had not continued to get into in trouble over the summer months and had returned to school.
He also said that while the teenager appeared reticent to talk about it, this was because he was inhibited and had difficulty communicating.
Judge O'Connor noted a probation report on the young boy said the boy did not express remorse. He said the boy comes across as criminalised and he may have had to pay off a drug debt. He noted the teen had a supportive mother and this was a positive factor but he said "it is simply criminal behaviour".
He had described it as a "horror" and said the court needed to know if the boy was being sent out drug dealing by organised criminals to pay a debt.
"This is really serious, crime gang stuff, I need to know as much information as possible," the judge said, adding that the court could help him. But he also went onto to say that "I cannot have a 14-year-old going around acting in this manner".