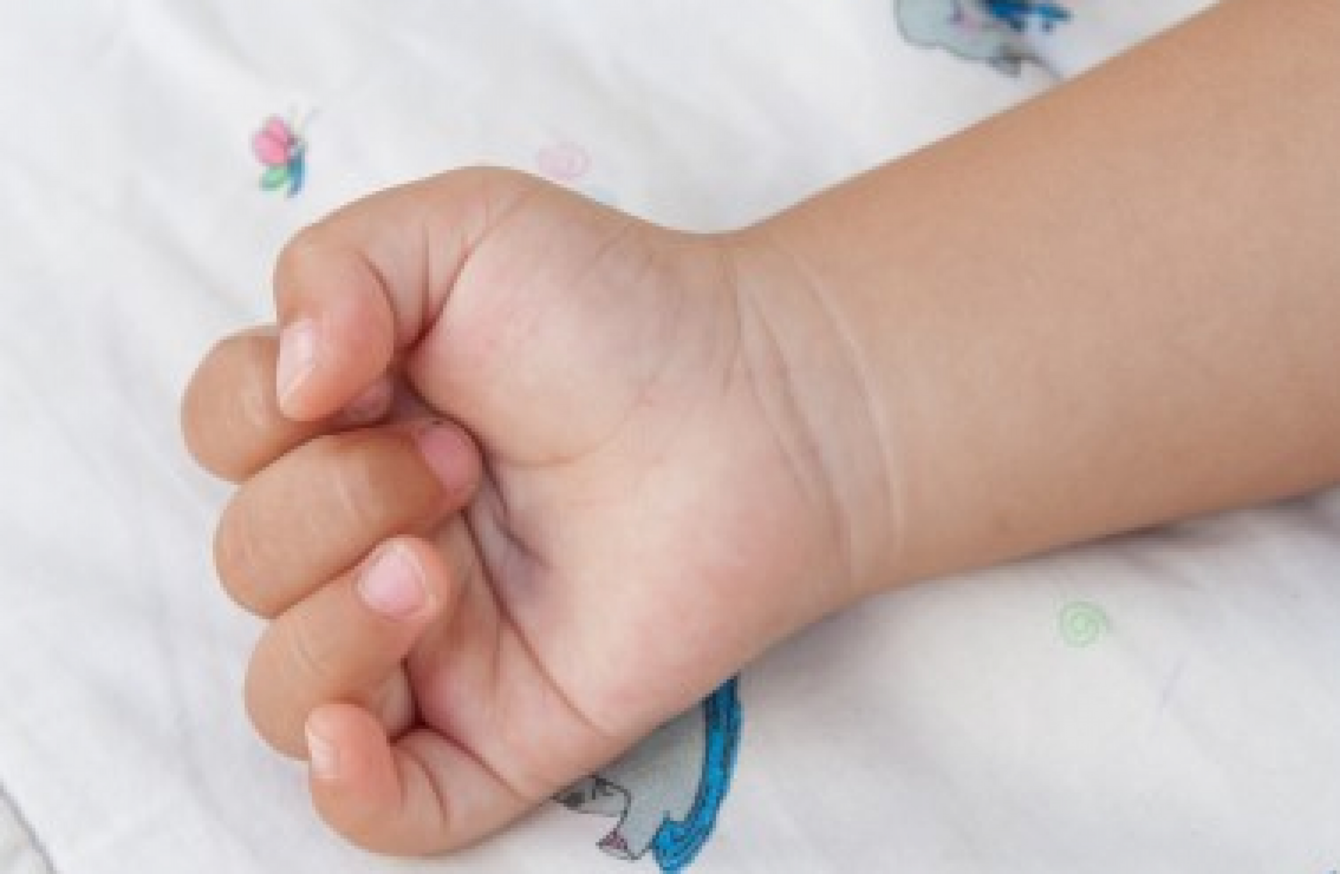 Image: Shutterstock
Image: Shutterstock
A JUDGE WHO last November rejected a €20,000 settlement offer to a three-year-old boy who lost the top of a finger in a "traumatic incident" involving a creche door, today accepted an increased offer of €40,000.
Circuit Court President Mr Justice Raymond Groarke said he was happy the new offer would be sufficient to compensate Kyle Tighe Donoghue for the traumatic incident he suffered while attending Doras Bui Creche, Bunratty Drive, Coolock, Dublin.
Barrister Peter Maguire today told the court that following talks between the parties, a previous offer of €20,000 had been doubled.
He said that in December 2014, Kyle was taken to the toilet in the creche, when another child slammed the toilet door on Kyle's hand severing the top joint of the ring finger on his left hand.
The court heard that Kyle's mother, Rachel Tighe Donoghue, of Bunratty Road, Coolock, was called to the creche by a staff member. She had been told Kyle had an injury to his finger which would need stitches.
Maguire, who appeared with Thomas Loomes solicitors, said an ambulance had been called and on the way to Children's University Hospital, Temple Street, Dublin, a paramedic, while wanting to dress Kyle's wound, discovered that the top of the boy's finger was missing.
The court heard that Tighe Donoghue made an urgent call to the creche to recover the severed part which was later found still attached to the toilet door.
Maguire said Kyle's fingertip was appropriately packaged by crèche staff and rushed to the hospital where it was reattached under general anaesthetic.
The court heard that Kyle's finger had no functional deficit, but there had been concern that he may have a residual psychological trauma. Kyle, through his mother Rachel, sued Doras Bui Creche, A Parents Alone Resource Centre Ltd, for negligence.
Maguire said he was recommending the new €40,000 settlement offer which was approved by the judge.
Last November, Judge Groarke said he was not enthusiastic about the €20,000 offer as it was too early to determine the matter.