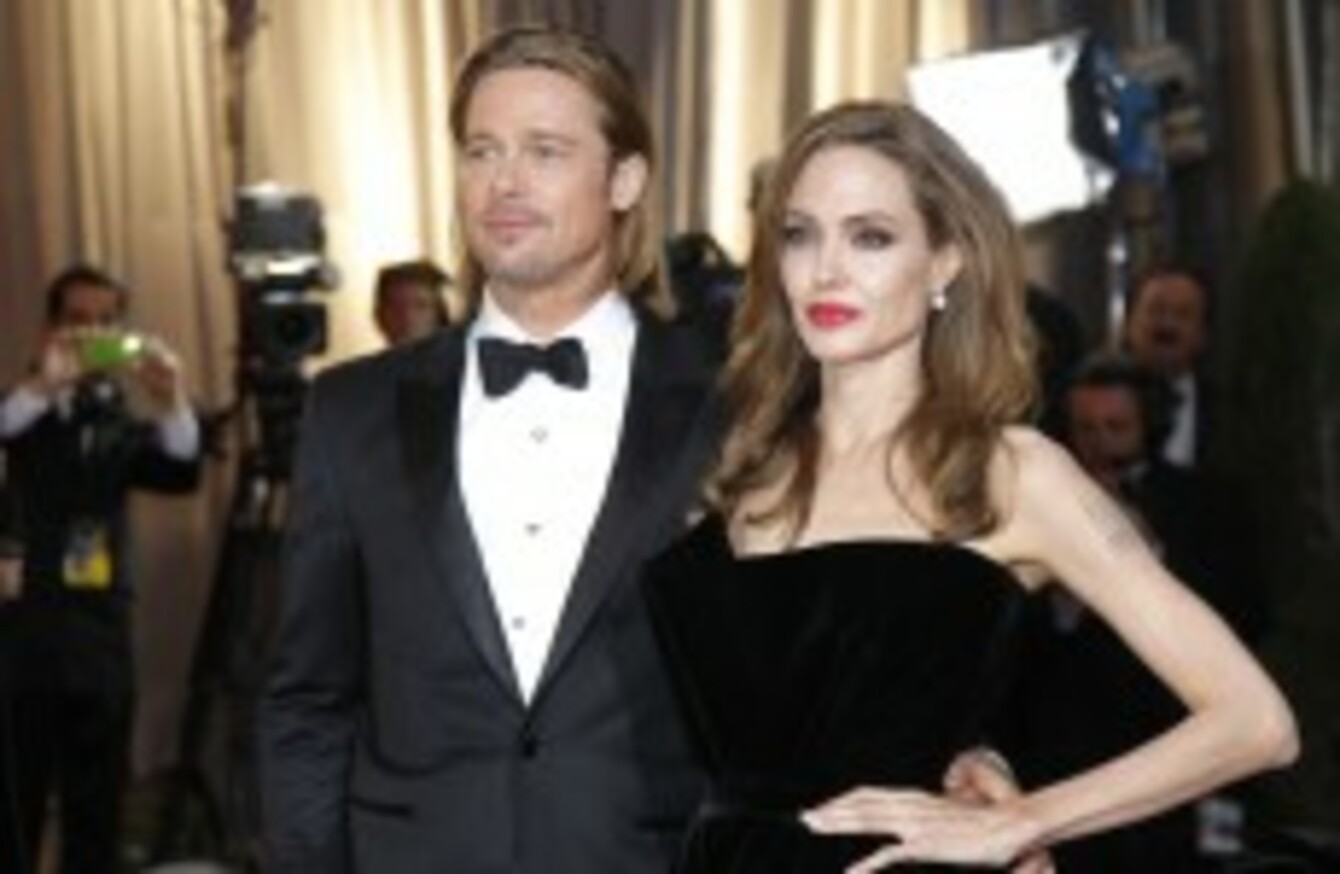 Brad Pitt and Angelina Jolie
Image: Ap Photo/Amy Sancetta, file
Brad Pitt and Angelina Jolie
Image: Ap Photo/Amy Sancetta, file
BRAD PITT HAS described his partner Angelina Jolie as 'absolutely heroic' for undergoing a double mastectomy to minimise her risk of developing breast cancer.
The actress and activist revealed today that she had had both of her breasts removed after genetic tests revealed she was at high risk of getting cancer.
Brad Pitt said all he wanted was for Jolie to have "a long and healthy life, with myself and our children." He told London's Evening Standard newspaper: "This is a happy day for our family."
Having witnessed this decision firsthand, I find Angie's choice, as well as so many others like her, absolutely heroic.
Jolie said that she is "fortunate to have a partner who is so loving and supportive".
In an opinion piece in today's New York Times, Angelina Jolie wrote that she had found out that she had an 87 per cent chance of developing breast cancer and a 50 per cent chance of ovarian cancer.
The actress said she decided to have the preventative double mastectomy in order to minimise the risk as much as she could. She wrote that she was making public the details about her medical procedures because she wanted other women to learn from what she had been through.
"Cancer is still a word that strikes fear into people's hearts, producing a deep sense of powerlessness," she wrote.
"But today it is possible to find out through a blood test whether you are highly susceptible to breast and ovarian cancer, and then take action."
The 37-year-old actress wrote that her chances of developing breast cancer have dropped fro 87 per cent to under 5 per cent. "I can tell my children that they don't need to fear they will lose me to breast cancer," she wrote.