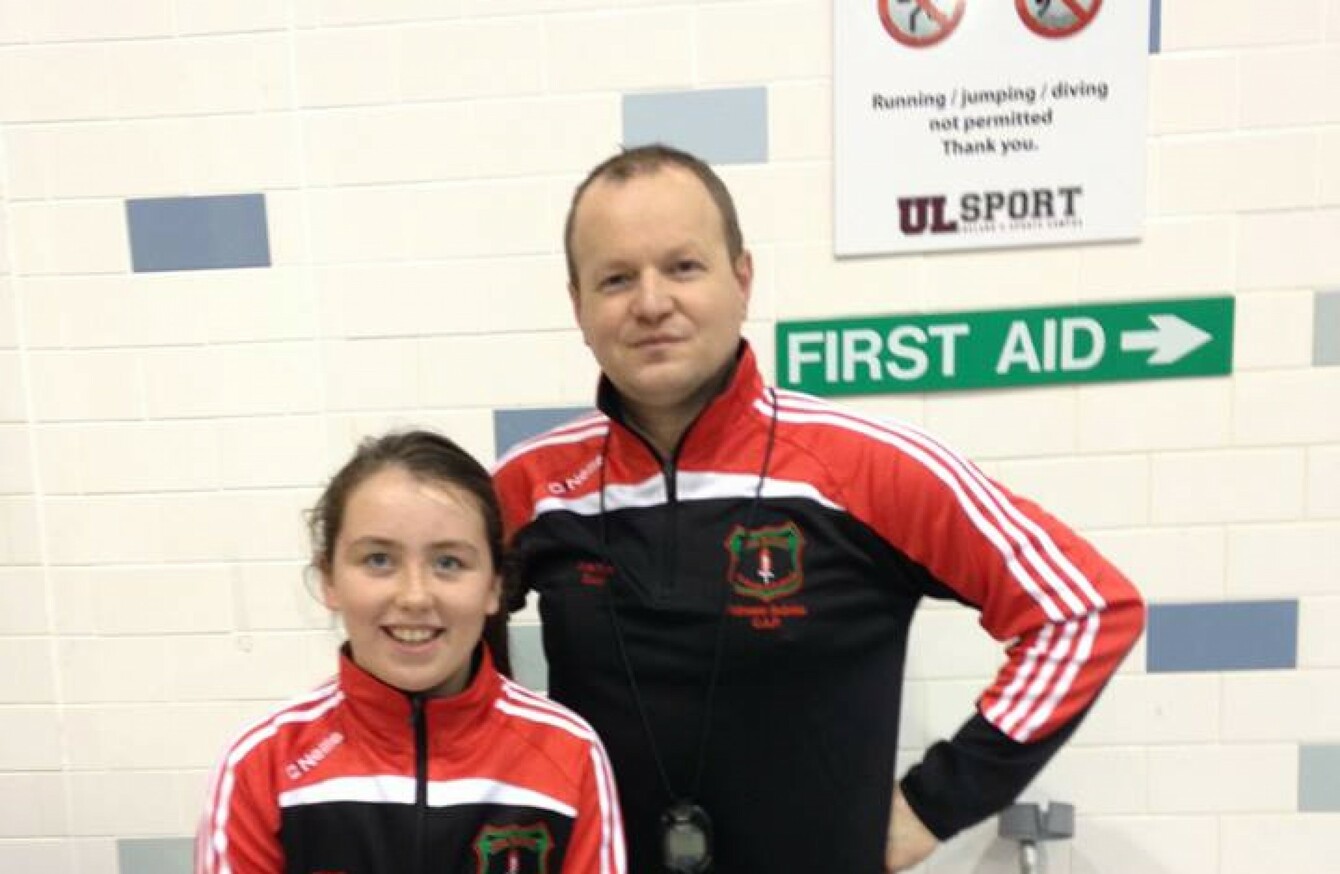 Image: RedFM
Image: RedFM
A BRAVE YOUNG girl entered the River Lee in Cork to save a boy from drowning on Monday evening.
Clodagh Hayes (13) swam into the sea to pass a life buoy to a young teenage boy who came into difficulty after diving off a pier at around 7.30pm on Monday.
The young teenager from Colaiste an Phiarsaigh in Glanmire had just finished training when she noticed the boy in trouble.
"She finished rowing practice on Monday night down by the marina. There was a group of young teenagers and they were diving off the pier into the river," Clodagh's swim coach at Dolphin Swimming Club, Mick McCormack, told the The Neil Predeville Show on Cork's Red FM.
"It was one of the teenagers younger brothers got into a bit of difficulty and then he started going under."
Along with rowing for Lee Rowing Club, Clodagh is one of Dolphin's Club's top swimmers, training five mornings a week.
McCormack stressed the importance of assessing a situation like this before jumping into the water.
"We encourage our students to go and learn life saving because with something like this we have very strong swimmers but if you go out and somebody's drowning the adrenaline inside their body will tend to drag you down with them."
"That's what we see across the country, swimmers that go in to save them and instead of one causality it ends up being two," he said.
Luckily, while McCormack wasn't at the scene himself, he noted that Clodagh had the awareness in her not to swim out and grab him immediately in case she got dragged down with him, stating that "Clodagh is such a strong swimmer she was able to pass the buoy to him as he was going under and he was able to hold onto it."
From there, Clodagh was able to swim back into shore with the boy.
"It was a tough call from Clodagh. There were other guys there who were involved in rowing, they'd be as aware that you don't just jump in because they know the dangers as well."
Modesty 
The news of Clodagh's bravery didn't spread until the following evening. McCormack said she didn't even inform him about the events at training on Tuesday morning.
"It wasn't until yesterday evening that everyone realised what had happened and she hadn't told anyone," he said.
"She's just so modest, she'd just get up and dry herself off and get on with it."
"She came out of the water and everyone was patting her on the back and she said 'I don't know what all the fuss is about'."